Our Story
What's On Fraser Coast is a popular media brand that was created in 2017. The idea was based on the successful Facebook page What's On Hervey Bay. We are very passionate about the Fraser Coast and celebrate its greatness by promoting the events, culture, and lifestyle of our region through the pages of our magazine.
As you turn the pages, we will introduce you to exhibitions, concerts, workshops, and LIVE theatre, all you will need to do is get your ticket!
Our Calendar of Events will make planning the month so much easier, while our Gig Guide will keep you updated on where the music is. We will bring you the local musicians as well as the ones visiting our region from afar.
We bring you articles about a wide range of topics, including health, business, and shopping, and introduce you to the people that make our region so unique. Our magazine has a very strong community ethic, and many of the stories and articles are written by you.
Our brand has a great reputation and is trusted across the Fraser Coast. With over 44 publications to our name, we know our business.
A small but dedicated team produces our publication, and that's the way we like it. We are lucky to have some great contributors who write about everything from our history to sport and fashion; we know that you will enjoy reading the articles too.
Our publication is relevant right now, so make sure you pick up a copy each month.
Our Editor/Owner - Kim Parnell
As a freelancer, I have been the Editor, writer, and photographer of What's On Fraser Coast since the magazine's creation. I am passionate about the Fraser Coast; it is such a beautiful region to live in that I wanted to promote the events, businesses, and people that bring it to life.
Over the last eight years, I have built up a strong reputation in the local community and attended many events. During the previous four years with What's On Fraser Coast, I have been fortunate to talk to the likes of Lee Kernaghan, James Reyne, Jimmy Barnes, Ian Moss, Marina Prior, Angry Anderson, Wendy Matthews, David Gleeson, Xavier Rudd, The Brewster Brothers, and Rhonda Burchmore to name just a few.
In 2016 I was awarded the Fraser Coast Business & Tourism People's Choice Award for the "Best local tourism provider" with the very successful What's On Hervey Bay. This was a huge honour, and it was nice to be recognised by the people.
I became the business owner about 4 years ago and have never looked back.
In 2021 What's On Fraser Coast Magazine was named a finalist in the Fraser Coast Business & Tourism Awards in the category of Professional and Small Business Services.
This has never been just a job, but a passion. I care about the community and the people in it and want to see the Fraser Coast thrive. We can achieve so much more if we all work together.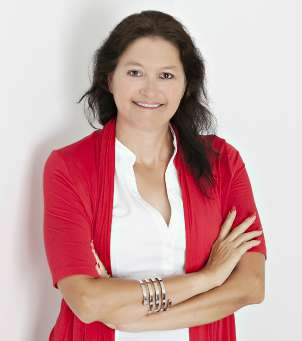 Advertise with us?
We are passionate about what we do, and we care about getting the best results for your business.
The What's On brand connects strongly with its community and its people and consists of:
A full glossy monthly magazine – Online, and in print.
A monthly newsletter (to come soon!)
A webpage.
Three social media pages with a combined reach of 30,000 up to 50,000 and beyond.
When you advertise with us, you get to tap into our audience too.
Our Facebook pages are:
What's On Hervey Bay
What's On Fraser Coast
What's On Maryborough
We print 5000 per month and 7000 over the Christmas period.
Copies can be found at coffee shops, cafes, restaurants, pubs and clubs, major shopping centres, hotels, motels, caravan parks, visitor information centres, and Council admin centres across the Fraser Coast. For a full list of our major distribution points, CLICK HERE!
We have a range of packages available to suit your needs for advertising in our monthly publication or on our website and social media pages.
To view our media kit CLICK HERE!
For more information, contact:
Kim: 0467 303 171
or email whatsonfrasercoast@outlook.com
We would love to have your business within the pages of What's On Fraser Coast!