-By Kim Parnell-
As an Ambassador for the Mental Awareness Foundation, local country music star Jade Holland has experienced depression herself and understands the importance of talking about it, whether by the spoken word or in song.
"I had a record deal that went pear-shaped when I was twenty-one, it was a major record deal in the UK, and that sent me downhill to where my mental health was extremely unstable".
Jade continued, "My dad has always been this big, strong, tough guy, and he still is, but when he saw me struggling, he sat me down and opened up about his own battle with mental health issues over a decade ago that saw him seek professional help". From that moment onwards, Jade had her eyes wide open.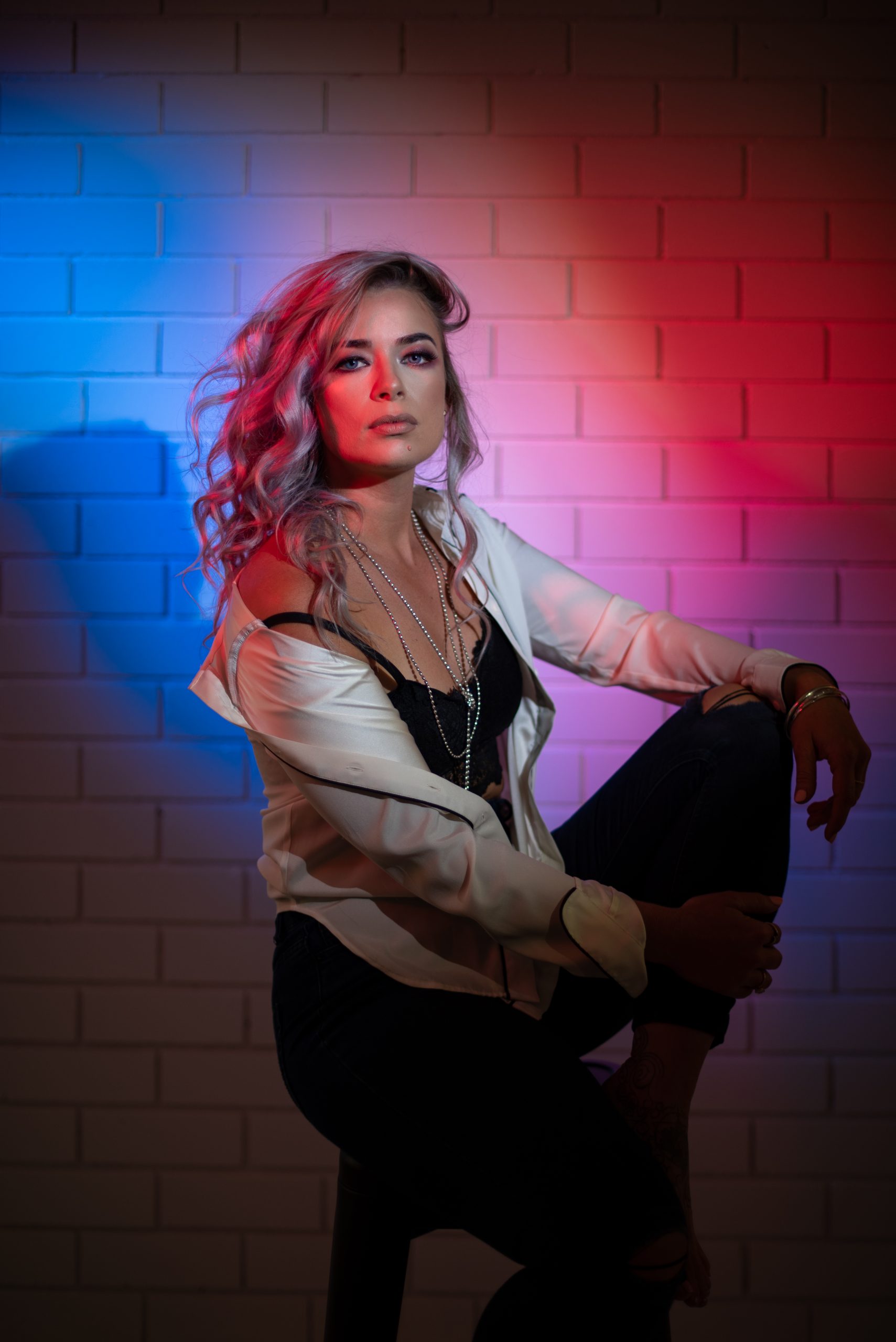 Jade has been with the Mental Awareness Foundation for eighteen months and suggested writing a song. "I sat down on zoom with my friends Sinead Burgess and Bryce Sainty, and we wrote this song in about two or three hours. With mental health as the subject, there was a lot of content to write about.
"We wanted to hone in on a feeling of empowerment. We wanted an uplifting song to let those who are struggling know that they are not alone and that there are people who can help.
"We really wanted to create a song that people could sing from the top of their voices and feel it deep within their bones. That's why Fight for It is such a powerful anthem that reminds us that together we can all fight for it and help each other".
The trio recorded an acoustic version of the song and sent it to the CEO of the Foundation, which was probably one of the most nerve-wracking situations that Jade has ever experienced. What if they had portrayed the subject in the wrong light? What if they had not given the song the respect that it deserved? The self-doubt continued to mount. But she needn't have worried as the feedback was phenomenal.
In 2020 Jades breakout hit, Do It Right, hit the airwaves. Last month Jade made history as she debuted her follow up single Fight for It at the annual Walk for Awareness event held in Brisbane in front of tens of thousands of Queenslanders. The official video for the single was also filmed on the day with a cast of thousands.
The song is relatable to so many people. Many of us have lost someone to suicide or know someone that suffers from depression; it invades many of our lives on a daily basis.
Jade says, "This is our time to stand together and sing for those who are no longer here.
"Hopefully, it will inspire people to fight for those they love, those they have lost and for themselves".
Music has the power to heal communities by empowering people to reconnect.
During the Covid lockdowns, Jade was writing and recording at home. She built her own recording studio and gained a whole new appreciation of what a producer does.
"I produced the vocals for the single for Fight for It, and let me tell you, if I have to listen to my voice one more time, it's not going to be pretty, ha-ha.
"I didn't realise that a producer would listen to your voice over and over again, a thousand times. I'm a perfectionist, so I was definitely over analysing everything".
Jade Holland has done and achieved so much for one so young, including tours to Afghanistan in 2014, Israel in 2015 and Iraq twice in 2017, to entertain the troops.
Jade recalls how scared she was initially as going into war zones is not for the faint-hearted. Luckily her mum intervened and made her daughter realise what a great opportunity the experience would be. The experience was a positive one and would change the way that Jade viewed the world from that moment forth.
"We are lucky that here in Australia, we don't have war zones. We live in this beautiful country while many of our soldiers spend time away from their families in these places. I am very grateful to them for all that they do".
Upon Jade's return from Afghanistan, she did a show in Townsville and was almost reduced to tears as an army bus pulled up with about fifty soldiers on board. They were on leave from Afghanistan and came to see the show and to show their support as Jade had gone to support them.
"It was one of the most incredible feelings I have ever experienced, and it still gives me goosebumps to this day".
Jade had been touring for about five years and living out of a suitcase.
"I was single at the time as I had gone through a relationship break up and needed to find myself. I had shifted around a bit too. I guess I was searching for something that I couldn't quite put my finger on".
A move back home with mum and dad in Maryborough followed while savings grew for a house deposit. Then Covid hit. Originally Jade was planning on buying in Brisbane but ended up falling in love with the Fraser Coast and now calls Maryborough home.
The future is still so unclear as we navigate the pandemic, but Jade would love to see a time when she can get back to full time touring with her band and when international travel opens up, a trip to Nashville to record an album may be on the cards too.
Jade says, "At the moment we are working our butts off with this single as we would like to have a chance at hitting the Aria Charts. That would be a first for us.
"But in the shorter term, it would be great not to have shows cancelled if we could get back to some kind of normality; that would be awesome.
"It is heart-wrenching when shows are cancelled. I hate letting people down, and I don't take that very well.
"But if having no shows means that people are safe, then I totally get that. I would rather people can be safe and healthy and well than be sick with Covid.
To find out more, go to www.jadeholland.com/.
All funds raised from the Fight for It song will go to the Mental Awareness Foundation.
To find out more about the foundation go to www.mentalawarenessfoundation.org.
If you or someone you know is struggling with mental health issues, you are not alone, and there is help available:
Lifeline on 13 11 14 or www.lifeline.org.au
Kids Helpline on 1800 551 800 or at www.kidshelpline.com.au.
Suicide Callback Service on 1300 659 467
Fraser Coast Mates www.frasercoastmates.com.au.
Mensline Australia on 1300 789 978
Headspace on 1800 650 890
Beyond Blue 1300 224 636 or at www.beyondblue.org.au
Open Arms Veteran and Families counselling on 1800 011 046 www.openarms.gov.au.