While many centenarians might celebrate with a mild morning tea, Denis Jackson gathered his nearest and dearest for a brandy.
In the last 100 years, Denis Jackson hasn't spent a lot of time sitting around.
The Fraser Coast's newest centenarian has led an extraordinary life of highs and lows.
Mr Jackson served as a fighter pilot in WWII before he was captured and spent three years in his early 20s as a prisoner of war.
Once freed he spent a short time as a school teacher before returning to the skies as a commercial pilot.
Mr Jackson and his wife moved to Hervey Bay in their 60s but he didn't slow down.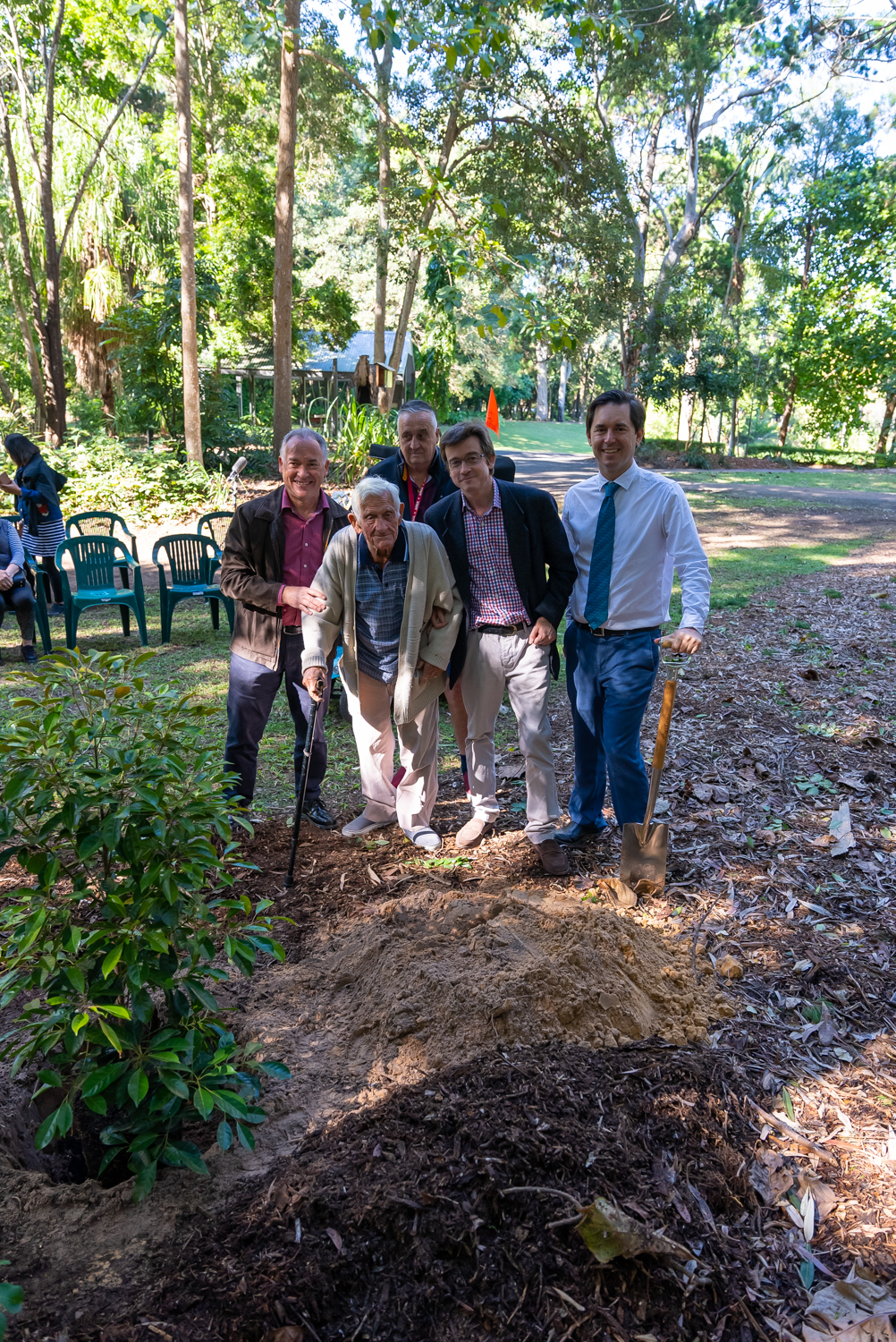 Friend Tony Cronin describes Mr Jackson as a "fitness freak", a term he earnt from decades in the pool.
In 2019 he was awarded the only ever lifetime membership to the Hervey Bay Aquatic Centre.
Now at 100, he is still a regular sight at the pool clocking up laps.
"You've got to do something, I could sit at home and do nothing I suppose but I'd rather come swimming," Mr Jackson said.
"It makes me feel better, keeps me reasonably fit."
Fraser Coast Regional Council celebrated the milestone by planting a tree in the Hervey Bay Botanic Gardens with Mr Jackson and his loved ones.
Mayor George Seymour said Mr Jackson should inspire us to get outside and do something active.
"I think it's really essential you keep active by finding something you love, it could be kayaking, bushwalking, croquet, bowls or swimming," he said.
"I think that's the secret of a long, healthy and happy life: to find things you love, active things in the great outdoors."
Mr Jackson still lives independently and stays busy distilling his own brandy, picnics at the beach and swimming in the pool at Hervey Bay Aquatic Centre.
Mr Cronin said Mr Jackson might be a 100 but he can't see his mate slowing down anytime soon.
"He is just a loveable character, he is shape as a tack and all-around good bloke," he said.
If you know someone turning 100, you can request a 'centenary tree' planted in their honour.
Application forms can be found here – https://www.frasercoast.qld.gov.au/downloads/file/3688/request-for-centenary-tree
Article & photos submitted by Fraser Coast Regional Council