-By Kim Parnell-
Australian drummer, record producer, and former child actor Colin 'Smiley' Peterson has come full circle after moving back to Redcliffe, roughly sixty years after living there as a kid. In fact, he lives just two blocks from Humpybong State School, where he has memories of being in the school marching band. This was also where he first crossed paths with the Gibb brothers.
Kingaroy was home for the first five years of Colin's life. The place left a huge impression on the young boy and was where he first learned to tap dance.
"At the time, it wasn't considered sissy for a boy to take up tap dancing because there were lots of male stars in films like Fred Astaire and Bojangles.
"To practice the different steps in my head, I would tap them out with my hand. I did this relentlessly, on tables, doors, and whatever else was around. I must have driven mum crazy. That was where the connection to drumming began, right there."
Colin became the drummer for the Bee Gees in 1967 and spent three years with the band. He describes this time as very rewarding musically due to the quality of the songs and the way that they were played.
"I enjoyed the fame. I was quite young, and it was great to be recognised on the street and to hear our records on the radio; that was probably the best bit. I remember it as an exciting time.
"To a certain extent, my mother kept me grounded. I had quite a bit of experience with fame after being a child actor. My mother taught me to appreciate those around me, and I am very grateful for that.
"All the trappings and fame become meaningless as you get older, and I didn't end up with any money. In typical rock n roll style, the lawyer saw most of it.
"The band fell apart quite quickly, over about six months. Vince left first, then Robin, I was fired, and it left just the two brothers. They really didn't take off again until Jive Talkin', about five years later. So, I think moving on was the better thing to do.
"Now, I am much more aware of the wealth of songs that the Gibb brothers contributed over the decades and over the time I was with them. If someone had said to the Gibbs or me at the time, do you think these songs would be listened to and cherished 60 years from now? Well, we all would have laughed."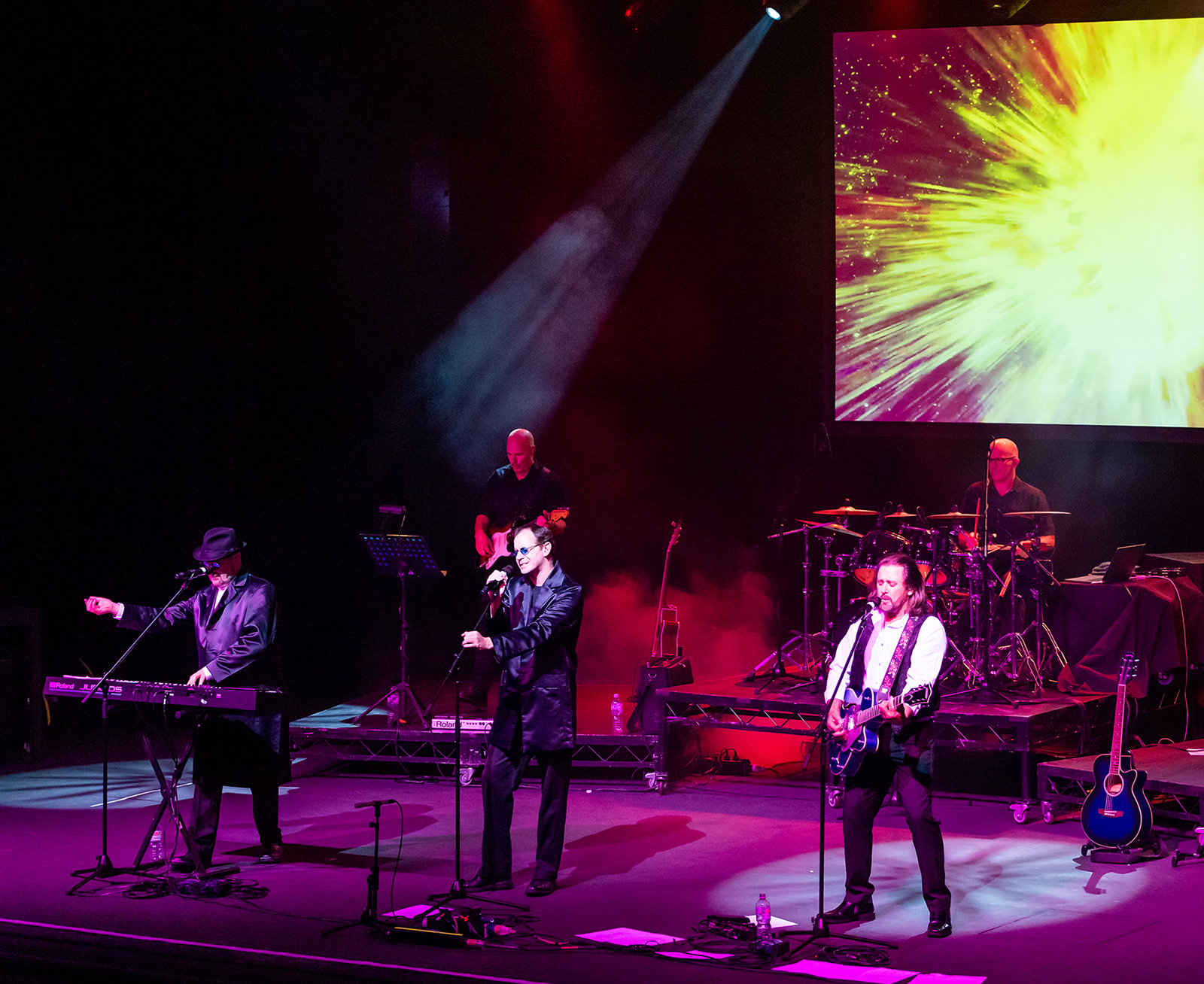 After the Bee Gees, Colin took on management and production duties with Irish singer and songwriter Jonathan Kelly, which he wholeheartedly enjoyed.
Many years later, Colin's old mate, Greg Shawe, had seen a tribute exhibition at the Redcliffe Museum about Colin's life. Greg reached out to Colin and asked if he wanted to be part of a band he was managing. It was a Bee Gees tribute band called Best of the Bee Gees.
Colin says, "I have to say that I was initially hesitant after having been in the real thing.
"When I saw the show, I was blown away. We had decided that I would just get up and tell a few stories about what it was like to be in the band, and then they said how long since you played? I said, forty years, and they said we would really like you to play with the band.
"They sent me up a whole new kit of drums, and I would practice for about an hour a day until I finally got to a stage where I could play as it sounded on the record, which is what people come to hear. I'm really enjoying my time with the band and looking forward to performing in Maryborough".
The Best of the Bee Gees
Friday, September 16
Brolga Theatre and Convention Centre – Maryborough
Book at brolgatheatre.org.au
And 4122 6060