Trigger warning
This article contains content about suicide, mental health & bipolar disorder.
– By Kim Parnell –
Matt Runnalls is CEO of Mindfull Australia, an organisation that he founded in 2016 at the age of twenty-four. After working with several other charities and through lived experience, Matt wanted to make the experience more authentic and real without sugar-coating or tiptoeing around the topic of mental health.
Mindfull Australia's purpose
"Our purpose at Mindfull Australia is to encourage those in high-risk areas of Australia to put wellness back into their own hands. Our success derives from equipping those individuals with skills, strategies, and techniques to ensure that they not only get by and cope but learn to live and lead healthy, happy, and fulfilling lives".
On July 4, 2021, Mindfull Australia worked alongside local girl Melanie Bragg who had created the Fraser Island Charity Walk. With the help of the community, Melanie was able to raise close to $50,000 for the charity by holding events around the Hervey Bay community – including the walk. As a result of the money raised and the feedback received, Matt knew that he would come back to the Fraser Coast and deliver more content.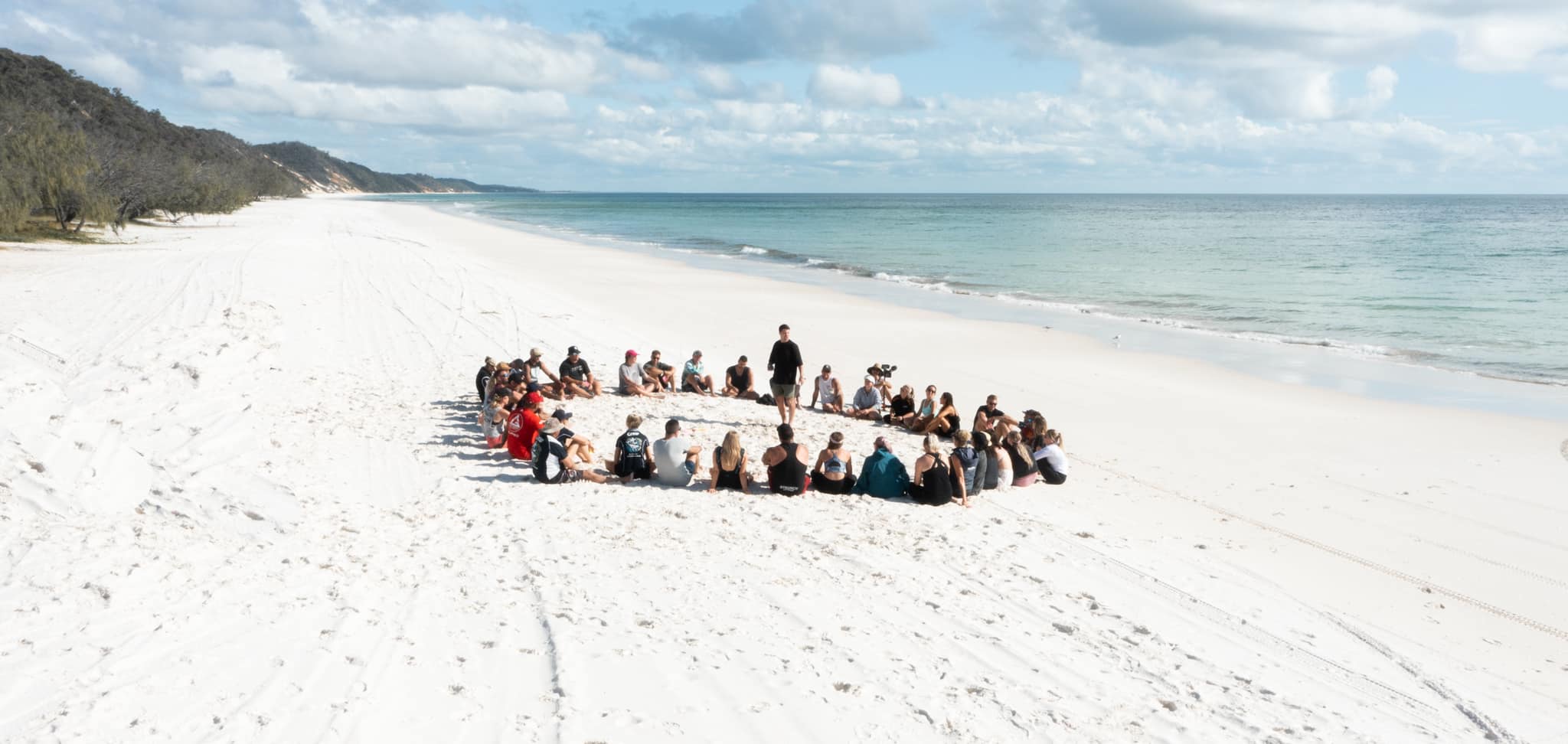 "Matt says, "I wanted to reach people that weren't able to be part of that previous event and help and support more people in the community by starting conversations around our mind and behavioral health in an evening event.
"We will have a conversation about mental health from a lived experience perspective, given that I have lost ten mates to suicide, been homeless, and live with bipolar disorder.
"I want to give people the skills, tools, and strategies to go about living a healthy, happy, and fulfilling life and the life that they deserve.
"Essentially, we just want to provide people with a better understanding of their mental health and well-being".
Matt was initially diagnosed with clinical depression, anxiety, and sleep insomnia at the age of eighteen. It wasn't until later when he started experiencing manic episodes, that he accepted the fact that he was probably living with something else. At the age of twenty-six, Matt was diagnosed with bipolar disorder.
"For me, it wasn't about the diagnosis, it was about better understanding myself and understanding that there was something that I could do to help me manage those thoughts, feelings, and emotions that I experience. I went on a journey to understanding that and understanding myself", Matt said.
Matt believes that Australia has pushed an unhealthy narrative by expecting people to talk about their problems.
"Unfortunately, when you're going through an unbearable amount of emotional pain, you're not going to scream from the rafters that you are unwell.
"We have to look within ourselves and understand what we can do better to make things more comfortable for people to talk about the way they feel, and that starts with all of us.
"As role models, we also need to talk about our stuff. If we want people to be real about what they go through, we need to be real too".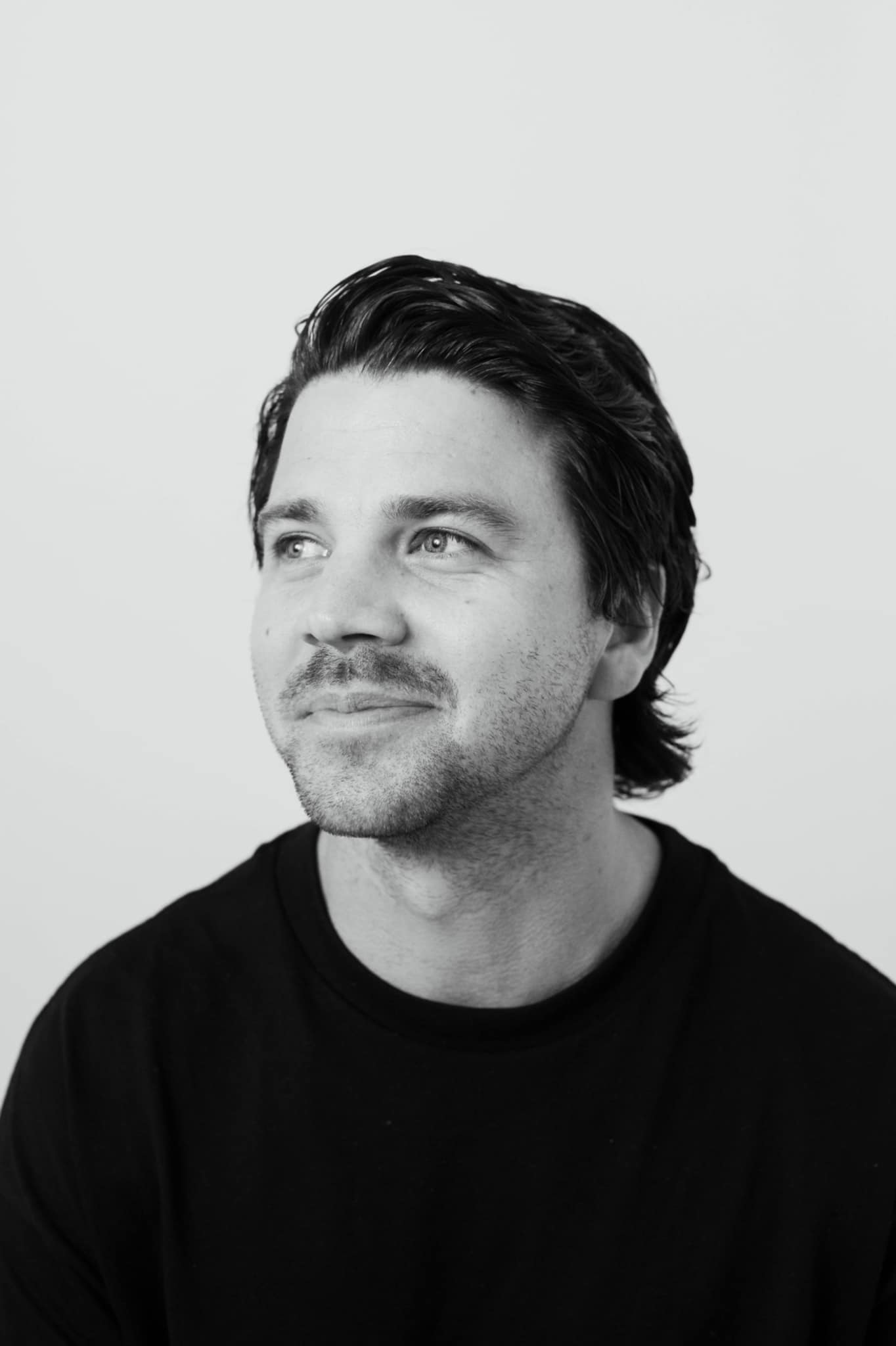 Matt says that he experiences all the same thoughts and emotions currently as he did on day one of living with bipolar. The only difference is that he now knows that his thoughts don't have to become his actions.
In his darkest moments, Matt says, "You are filled with an unbearable amount of emotional pain, and you just want it to stop.
"I believed I was three things – a burden, worthless, and a failure, and so there was absolutely no chance that I was going to scream from the rafters about my pain because I thought I would burden people. That's what suicidal thoughts can look like."
Matt continues, "You can have all the best support in the world, but if we aren't willing to shift and to do things consistently with discipline and to help ourselves, then nothing will ever change.
"I knew what it was like to give up, I wanted to see what would happen if I didn't, and so, I went on a journey to better understand who I was and what I lived with.
"I'm still on my journey. I'm on the journey every single day to better understand myself, and that's the journey that I encourage everybody else to go on.
"Do the dirty work and the uncomfortable work and the scary work yourselves to help you be here tomorrow and every day after that".
Matt encourages us all to ask those questions that you are needing to be answered. Pull them from your heart as he believes that when we speak from our hearts, people will feel it. It's up to us to hold a space to listen with no intention to apply, no judgment, no criticism, no comparison, no advice, and no answers. Just the ability to stop and listen.
"A lot of the time, people don't need fixing, they don't need solving, they don't need curing. What they need is just people who show up, so be compassionate in those moments," said Matt.
Mat continued, "In conversation, ask direct open-ended questions like – tell me what it feels like to be you? Ask questions that give them the opportunity to explore how they really are and how they feel then we will get better and more reflective answers.
For those that are going through an unbearable amount of emotional pain, Matt says, "I would say, stop, breathe, and understand that absolutely everything that you are experiencing right now is carving you into the most beautiful and resilient version of yourself.
"What hurts today won't necessarily be hurting tomorrow, but we have to be here for it.
"The mind is the most powerful tool in a body. When it's working for us, you can conquer the world. When it is working against us, our mind conquers us".
Event: An Evening of Hope – Matt Runnalls
Date: Saturday, November 19
www.eventbrite.com.au/e/an-evening-of-hope-with-matt-runnalls-registration-413146852357
Venue: Hervey Bay Boat Club
If you are experiencing any of the feelings mentioned above, please, contact one of the organisations below.
Mindfull Australia
Lifeline – 13 11 14
Fraser Coast Mates
headspace Hervey Bay
Beyond Blue
24/7 support – 1300 22 4636