One of the region's most historic boats, the MV Ella, has been given a permanent location in a secure display case on the grounds of the Brolga Theatre.
The 102-year-old MV Ella was documented as being the longest registered vessel in the Port of Maryborough and is an example of the little fishing vessels that operated on the Mary River at that time, Deputy Mayor Paul Truscott said.
"The Ella has had a number of homes since Council bought the vessel in 1994," he said.
"The boat was restored by a group of volunteers and put on display in the Bond Store Museum until 2015.
"As part of a revitalisation of the Bond Store visitor experience, the MV Ella was placed in storage with the help of volunteers and the son of the original builder until this new location was designed and built.
"Its new location is part of the Brolga Theatre precinct – beside the pathway linking the theatre to Lennox Street.
"The vessel is an important link to our past and the display will provide another element to add to the growing list of historical attractions in the city."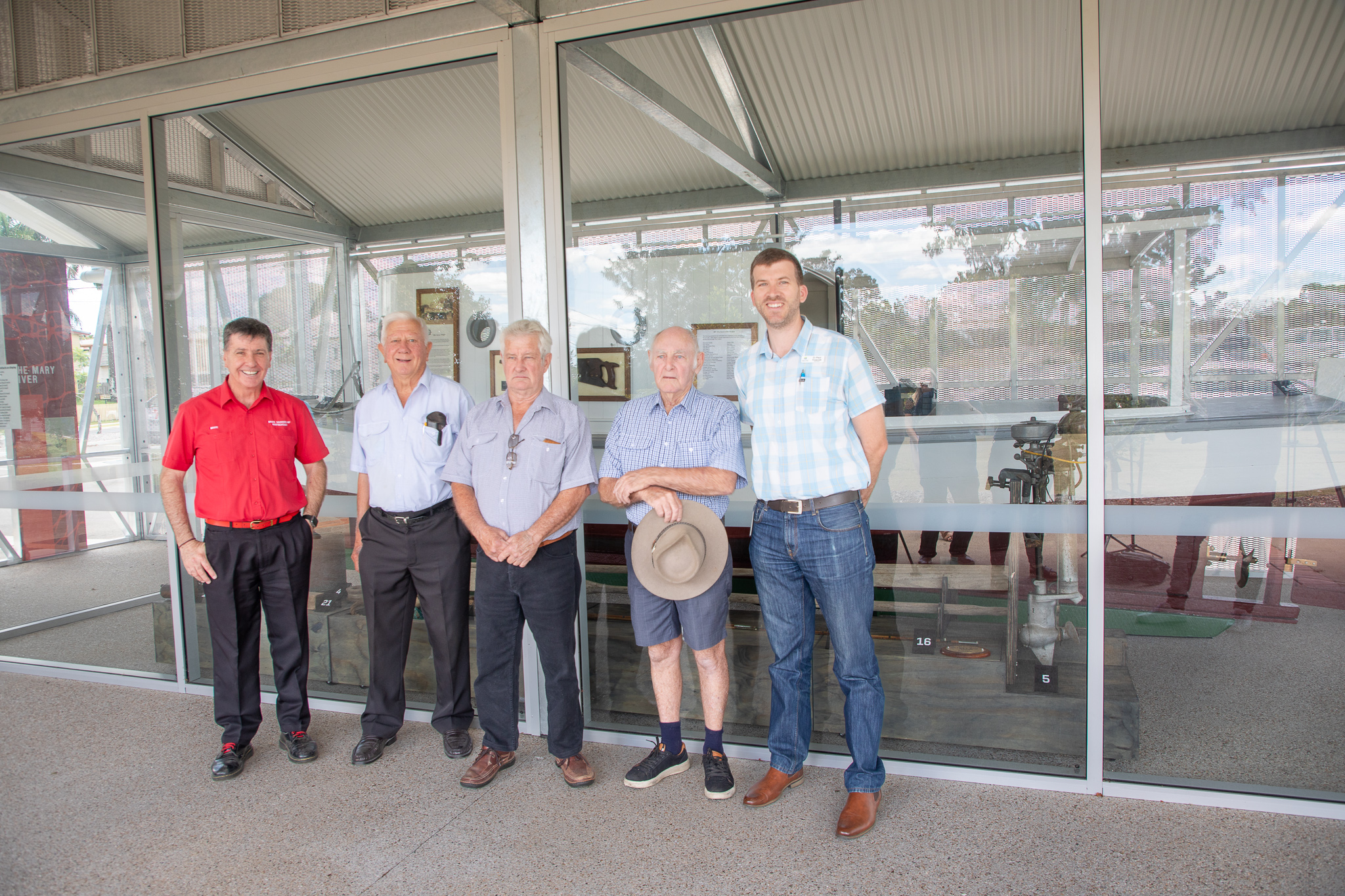 The construction of the MV Ella display centre was facilitated by a $350,000 grant under Round Three of the Queensland Government's Works for Queensland (W4Q) program.
Member for Maryborough Bruce Saunders said W4Q had delivered jobs and new infrastructure for Maryborough.
Mr Saunders congratulated the hardworking volunteers and Council for their efforts to preserve the important, historical vessel.
"The Palaszczuk Government is proudly protecting local jobs and creating new ones with projects like this, all part of Queensland's plan for economic recovery."
Article and images supplied by Fraser Coast Regional Council
Cover photo –
Deputy Mayor Paul Truscott and Member for Maryborough Bruce Saunders with family including grandchildren and great grandchildren of the original builder Henry Hume along side other community members who have worked restoring the boat.