By Kim Parnell
Recently, I caught up with local musician Andrew Copland and invited him to tell us a little about himself, the importance of music, his musical influences, and performing on the Fraser Coast.
How would you describe your style of music?
I sing and play acoustic guitar. I also use a looping system to build a bigger sound and a stomp box for driving the rhythm. I play songs from all styles and genres of music, and I love to throw in a few curve balls. On any given gig, I'll play foot-tapping tunes from Creedence and Eagles, some songwriter classics like James Taylor and Paul Kelly, but I'll also throw in something unexpected like Beyoncé or Whitney Houston. And I love a challenge – don't be afraid to call out a request!
Tell us a little about your background and musical influences growing up.
I played music all through high school, singing in choirs and playing in stage bands. I started playing the drums towards the end of year 10. From there, I learned guitar and bass, mostly just learning from friends along the way. I played in a few bands living in both Sydney and Brisbane. I also worked in music shops where a lot of us just picked up any instrument and tried to play it.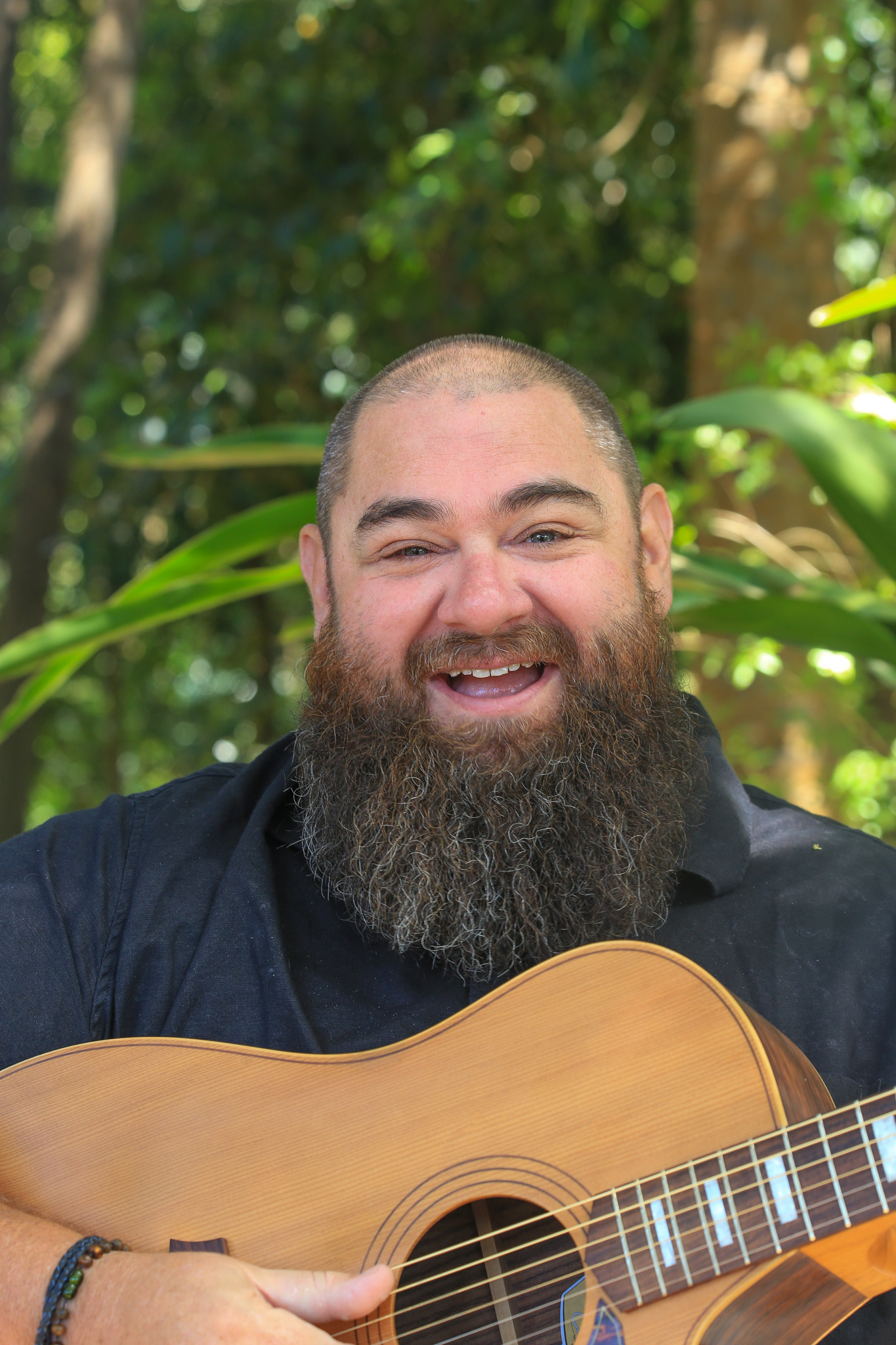 You have been part of the Fraser Coast music scene for some time. What is it like performing in our region?
I love where we live and feel grateful every weekend to play live music for people who love it. We have a great scene here and I'm lucky to be good friends with a number of the talented musicians who call the Fraser Coast home. The muso community here is a lot of fun!
What does music and performing mean to you?
For me, music is about connection. I love seeing people singing along, tapping their feet, even smiling in a surprised way when I sing something they weren't expecting or do something silly on stage. I enjoy talking to people who request songs, too – I love to ask why they want me to play that song. Was it their wedding song? Is it a song that they remember from their past or something that has a special meaning? Is there a lyric that they love or resonate with? That's what's interesting to me, feeling connected and sharing music with people.
What does Christmas look like in the Copland household?
I like to work right up to Christmas Eve! Playing gigs leading up to the festive season is so much fun with all the people in town for the holidays and people getting into the spirit. December is also the only month I'll play the great Australian Christmas Carol "How to make gravy" by Paul Kelly. After the Christmas gigs are done, it's time for swimming at the beach, family movies and eating too much ham.
What instruments do you play? Have you had lessons? Which is your favourite instrument and why?
I play a few instruments to a passable level; guitar, ukulele, drums, harmonica, mandolin. And a few others that still need some work!
I've had a few one-off lessons here and there throughout the years. I love to learn from musicians I admire. I will often find someone to learn from when we travel away for holidays – like a Masterclass. An hour or so of just asking questions, picking someone's brain, and trading ideas. That's what I really enjoy.
How can people book you for gigs?
The best way to contact me is through my Facebook page Andrew Copland Music. Or if you see me at a gig, just come up and say Hi!
https://www.facebook.com/andrewcoplandmusic