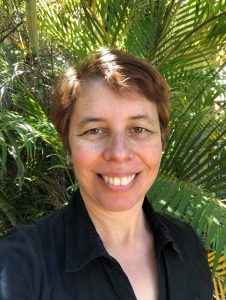 Maryborough Author Cynthia Terelst is a project officer by day and a writer by night. She is a contemporary romance writer who likes to share a little bit of history, some Australian scenery and a whole lotta love. Cynthia does not shy away from difficult topics, as she feels that they should not be ignored.
Book Blurb – Get off your High Horse by Cynthia Terelst
When two opposites collide will their differences ignite a spark?
Frankie and Sebastian live totally different lives. Lives that are entwined through polo, the sport of kings. How entangled will they become?
Australian farmgirl, Frankie, has no interest in high society or the rich, arrogant riders she has to deal with, especially Sebastian. Her heart may be softening to his kindness and love of horses, but her brain won't be convinced. She's looking forward to her summer break on the farm, away from him…
…until her parents invite Sebastian to stay.
Sebastian never felt comfortable in his role as the Crown Prince of Oleander. He'd rather spend his days working with horses, playing polo and being with Frankie, whose fiery spirit has set his heart aflame.
But pressure from his mother, the Queen, to return to his royal duties is mounting. Everything he desires is in danger of being ripped away.
Can Sebastian convince Frankie that his hopes and dreams aren't so different from hers, or is he destined to return to a life he doesn't want, alone?
**This is a standalone romance with medium heat**
Teasers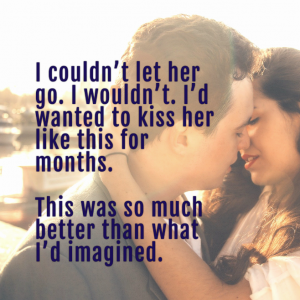 She reached her hands up to my collar and they drifted down my chest. I was lost to her touch. Apart from the hug at the sales, she had never touched me so deliberately before. Her mouth was so close to mine I could feel her lips move as she spoke. "I forgot to tell you how good you look tonight."
Before I could kiss her, she spun around, grabbed my hand and dragged me to the dance floor to dance to an upbeat song. She said something about Aussie culture, before turning her attention to dancing. Amanda and Juan joined us. I was glad Juan was there, because at least there was someone else who had no idea what was going on. Everyone, young and old, knew the moves except for us.
There were many moves I'd like to make on Frankie. Starting with kissing those delectable lips and finishing with…anything that got us naked.
To purchase a copy of ….go to https://www.amazon.com.au/dp/B089Y1NDN9