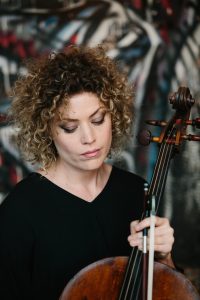 About the Duo
Danielle Bentley is a dynamic performer, teacher, music director, festival organiser, and innovator. She is an award-winning cellist and has performed with the Queensland Symphony Orchestra, Opera Australia, Paris Opera Ballet and Cologne Philharmonic and as Principal Cellist with Philharmonia Australia. In 2011 she performed for Queen Elizabeth and the Duke of Edinburgh during their Brisbane visit.
Danielle has recorded three CDs and is passionate about all types of music, and the role music has in bringing joy and cohesion into people's lives.
Oliver Scott has performed in numerous professional orchestras such as the Queensland Symphony Orchestra and Sydney Sinfonia and has performed throughout the United States and Europe. He has completed a master's degree in orchestral conducting and is a passionate instrumental teacher.
At 7 pm on March 12 – the Bentley & Scott Cello Duo will perform in the Brolga Theatre foyer. The bar will be open for liquid refreshments. Normal social distancing rules will apply.
This will be the first 'normal' live concert for the MRAC, for classical music lovers in Maryborough since 2019.
The Maryborough Regional Arts Council organises four concerts a year – two classical and two jazz. The classical concerts are more refined and are held in the evening with concert type seating – the jazz performances are noisier and more rambunctious and are held in the afternoon in a table setting.
The Maryborough Regional Arts Council have been bringing art events and activities to the Fraser Coast for the past thirty years. The organisation is always happy to hear from young people who wish to make contact with them through their Facebook page with a view to advancing their artistic talents. Creativity in all its forms is a vital force that MRAC hopes to support and nurture for many years to come!
For tickets go to www.brolga.ourfrasercoast.com.au.