Today is an exciting day as we get to show off our new shirts. Wolfpack Print has done an amazing job in designing and manufacturing the new shirts. We have been able to picture both cars in the team on the shirts and also share the names of our partners. We are grateful to Andrew Fisher from Jesus Racing to give his blessing to us to continue to use his brand on the car and clothing. He is also providing engineering and driver support.
To date, we have had 2 practice days at Lakeside and finding the ute pretty exciting to drive. It is logbooked as a Production car which means very little modification is allowed. The ute has a high pedigree having won a number of races in the hands of Andrew Fisher in the now extinct V8 Ute series run alongside V8 Supercars.
On 10th July we are heading to Mt Morgan for the Goldrush Hill Sprints. We have competed there in our XP Falcon twice and done well. We expect the ute to be somewhat quicker. After that we are off to the MRF Australian Production Car Series run at Morgan Park on 13-15th August. This event is quickly followed by the annual Leyburn Sprints a week later. The XP has been a class winner there many times.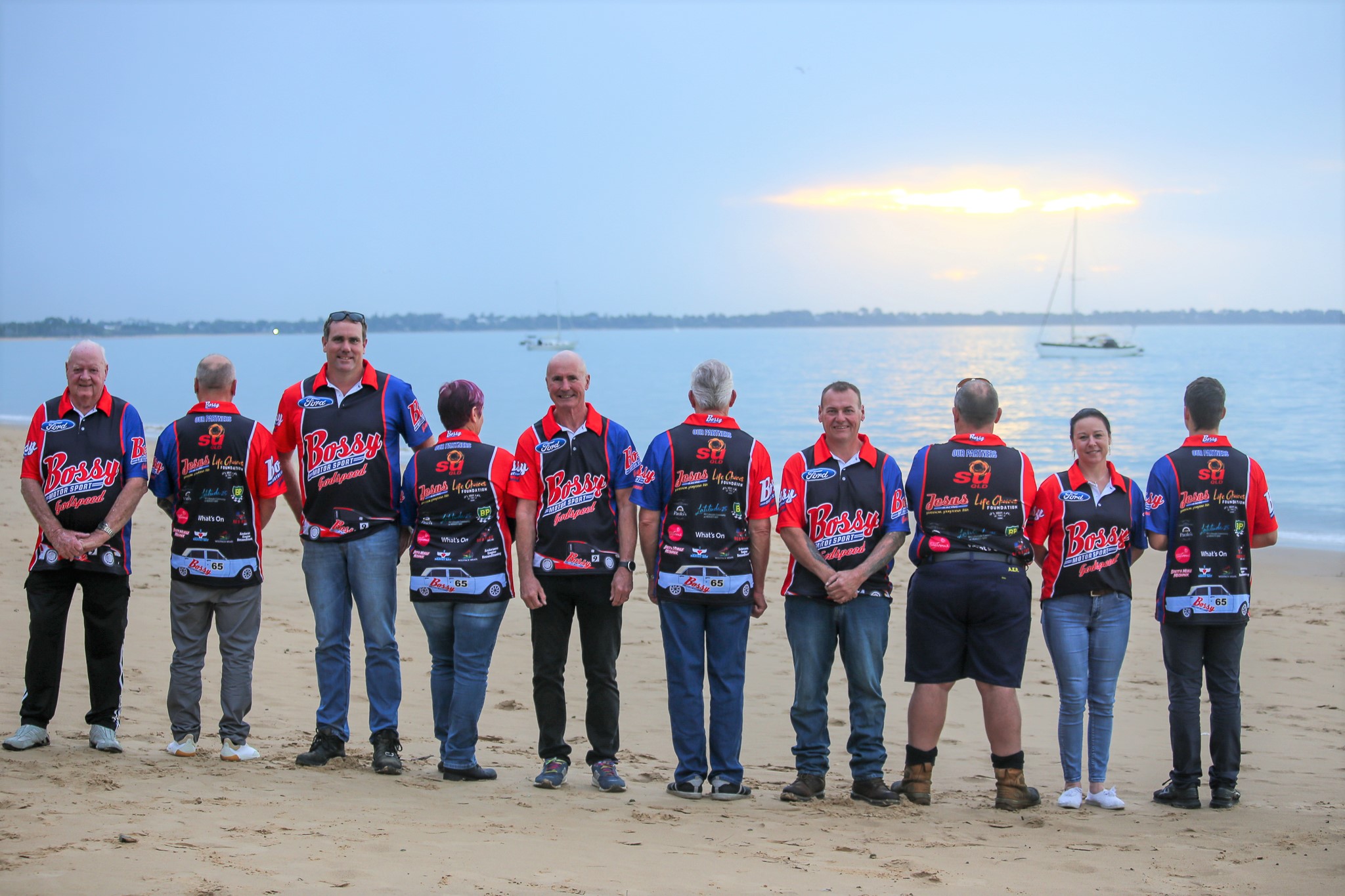 Many of the team you see here today have been longtime supporters of our team and some have just joined to be a part of our endeavours. Without their ongoing commitment including financial, goods and services we would be unable to compete at the level planned. Dawnie and I are forever grateful!
Regards,
Simon Boss-Walker