-Written by Stuart Taylor-
For over 15 years, the Fraser Coast Runners and Walkers Club have brought the spirit of Christmas to the Fraser Coast. Each year runners and walkers participate while dressed in their best Santa gear. Their ultimate goal is to raise money for a local charity.
The very first Sweaty Santa run was in partnership with the local Salvation Army branch. Participants were encouraged to bring a present that could be handed on to someone in need. The runs would alternate each year between Ululah Park in Maryborough and the Botanic Gardens in Hervey Bay.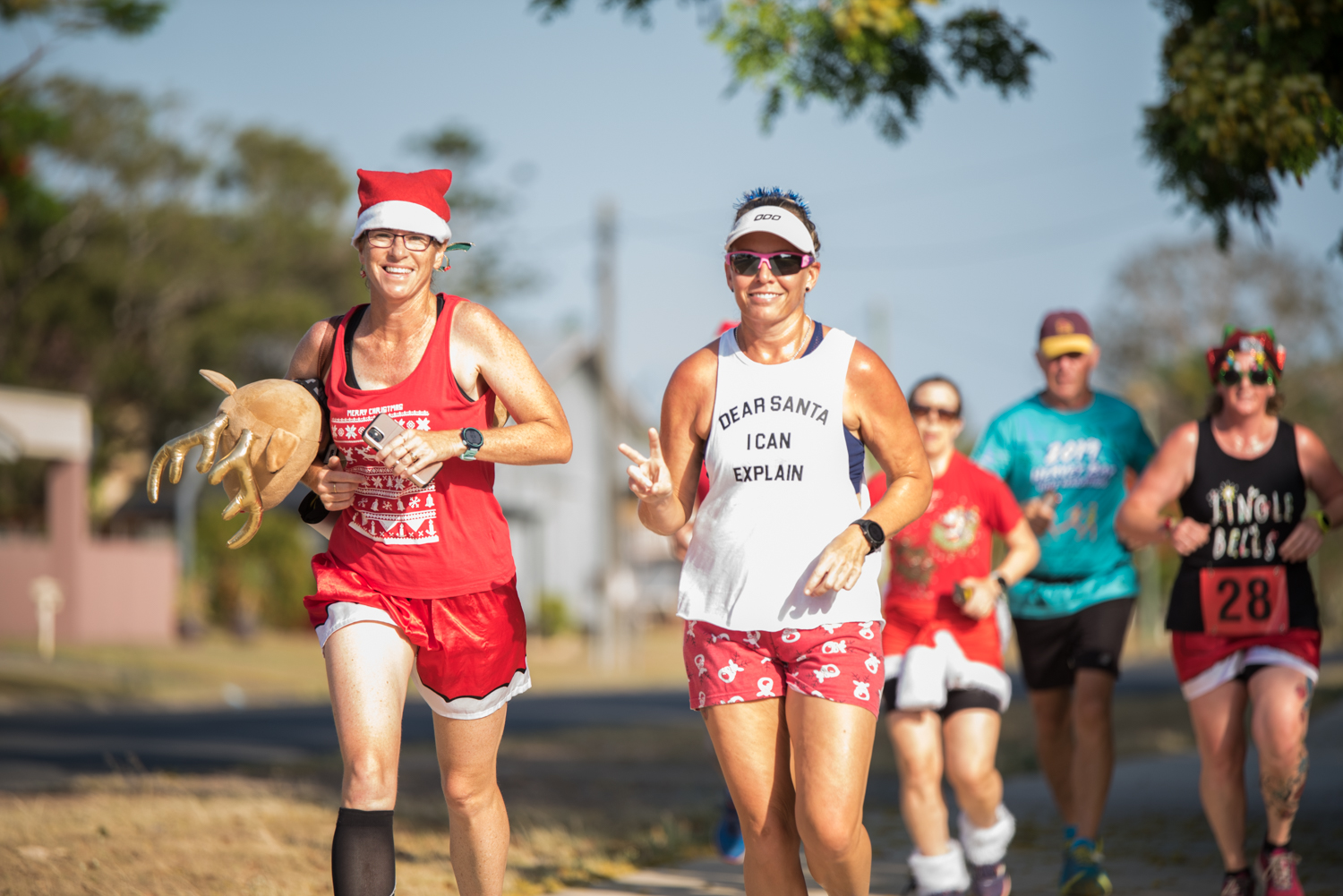 While the run has recently been held exclusively at Ululah Park in Maryborough, participants from across the region travel for a day of fun, fitness, and friendship. In keeping with a spirit of giving, participants are encouraged to make an anonymous donation to help a charity or person in need. They have previously supported organisations like the Maryborough Animal Refuge. Another year they raised money to support a family in Kingaroy that suffered hard times due to drought.
Catherine Wood is the President of the Fraser Coast Runners and Walkers Club and believes that the Sweaty Santa run is great for the community. "The run is an opportunity to socialise and stay fit. It is a bit warm running in the Queensland sun wearing a Santa costume, but no one takes it too seriously. It is just for fun. People can come and place some money in an envelope to make a secret donation. There is no pressure".
The Fraser Coast Runners and Walkers Club has been established since the 1980's, with strong bonds built between its members. Catherine explains, "It is a friendly, smallish group and welcomes anyone with any level of fitness. You don't have to be a 20-minute 5-kilometre runner. We have members who will walk, and we have others who take it more seriously".
In previous years the Club held very popular running events in Hervey Bay and Maryborough. The Hervey Bay – Botanic Gardens to Riverheads race and The Maryborough – Tinana to Teddington race were favourite events for many local runners. Catherine reflects, "They were great, but unfortunately, public liability made it impossible for us to hold road running events".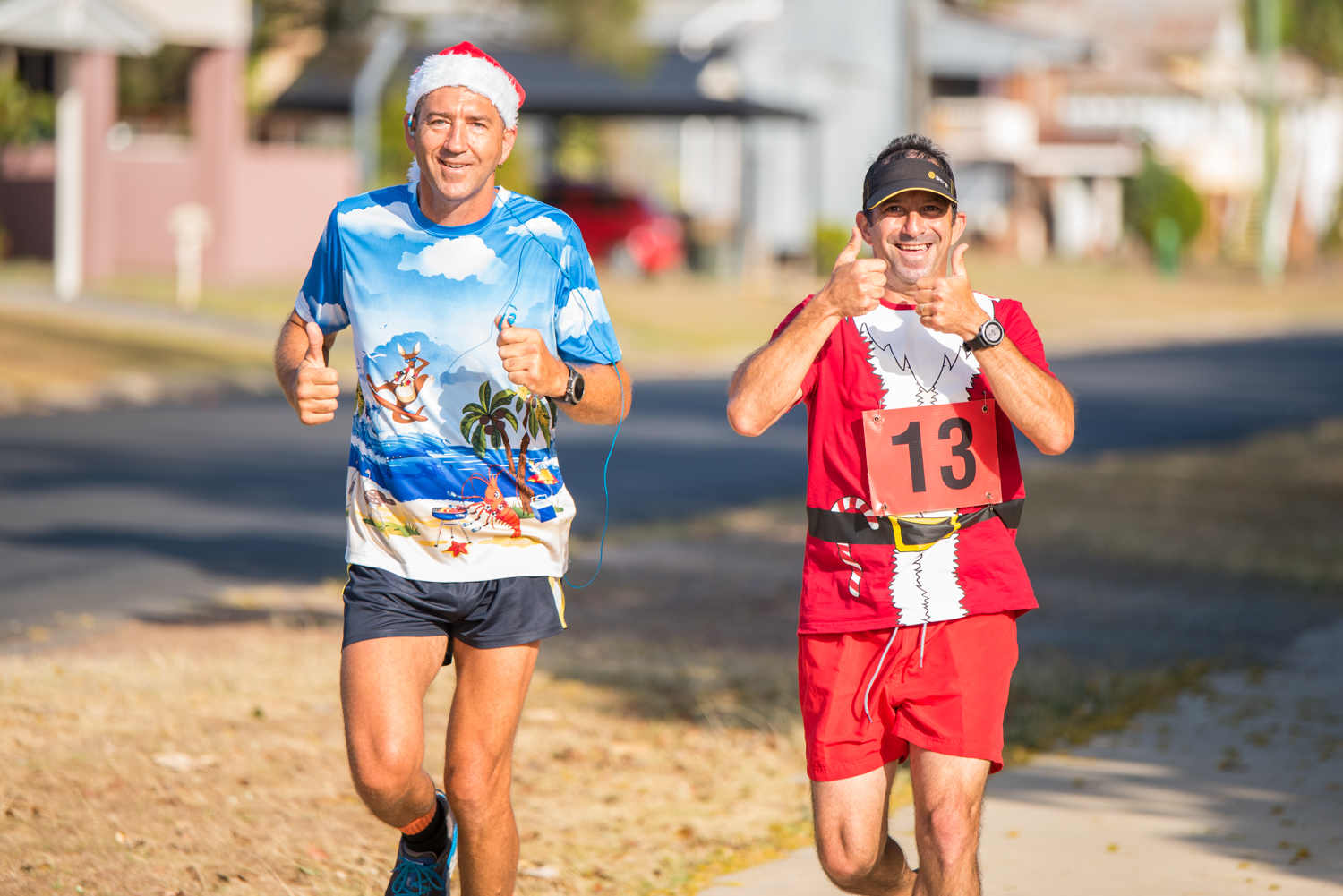 Most running events are now held at the Ululah Park in Maryborough, including the Sweaty Santa run. The Club also partner with the Maryborough Masters Games to run a series of running and walking events during the annual October Games, which caters for athletes over the age of 30.
The close-knit Club was shocked and saddened earlier this year when one of their members died suddenly. Linda Blowers was an active and healthy member of the Club when she was diagnosed with cancer. Catherine remembers, "Linda was young, fit and active. She loved life. Within three weeks of receiving the news of her illness, she had died. It was terribly sad. So, this year the money raised from the Sweaty Santa run is being donated to the Cancer Council in honour of Linda".
While small in numbers, the Club's spirit is embedded into the fabric of the Fraser Coast community, it is this spirit that makes the Sweaty Santa run so meaningful, bringing people together to create a community. Renowned author Taylor Caldwell captured this ideal perfectly, "I was never alone at all. And that, of course, is the message of Christmas. We are never alone. Not when the night is darkest, the wind coldest, the world seemingly most indifferent".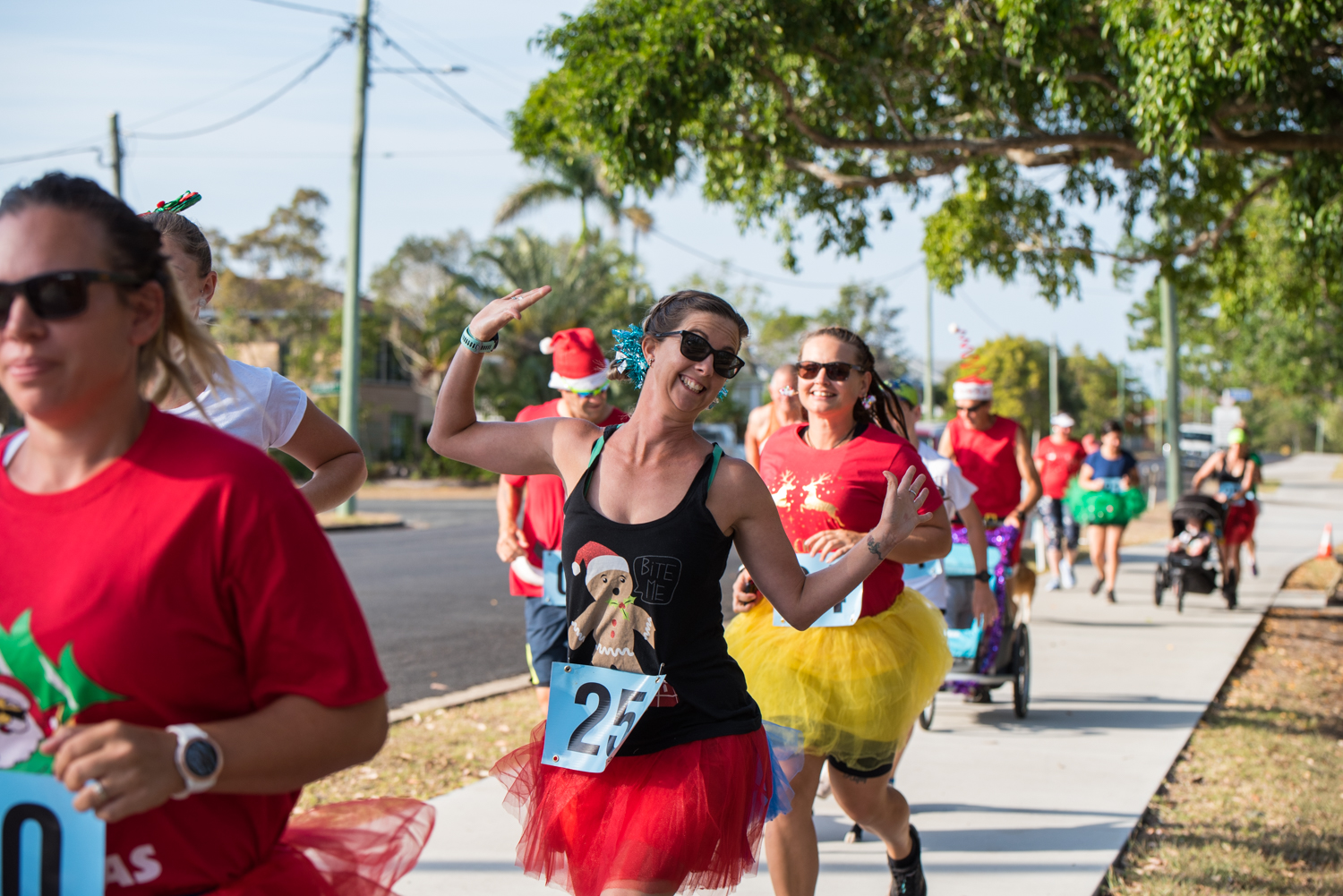 This year's Sweaty Santa run was held at Ululah Park in Maryborough on 28 November 2021. It included 10-kilometer, 5-kilometer and 2-kilometer events. The Club will take a break over Christmas before their annual sign-on day at Ululah Park Maryborough on 6 February 2022.
If you would like to find out more information about the Fraser Coast Walkers and Runners Club, visit their Facebook page or email fcrwc@hotmail.com.