– By Kim Parnell –
A couple of weeks ago, I was contacted via Facebook by a lovely lady named Simone regarding her twelve-year-old son Eamon.
With Simone's permission, I have reproduced her message below.
Hi, What's on is my son's most favourite magazine ever. He is autistic and just loves to go to the airport monthly to collect his edition. I was wondering if you had any left over from the previous months that we could give him for Christmas in a bundle? I wish I had thought of this earlier and collected them all year long.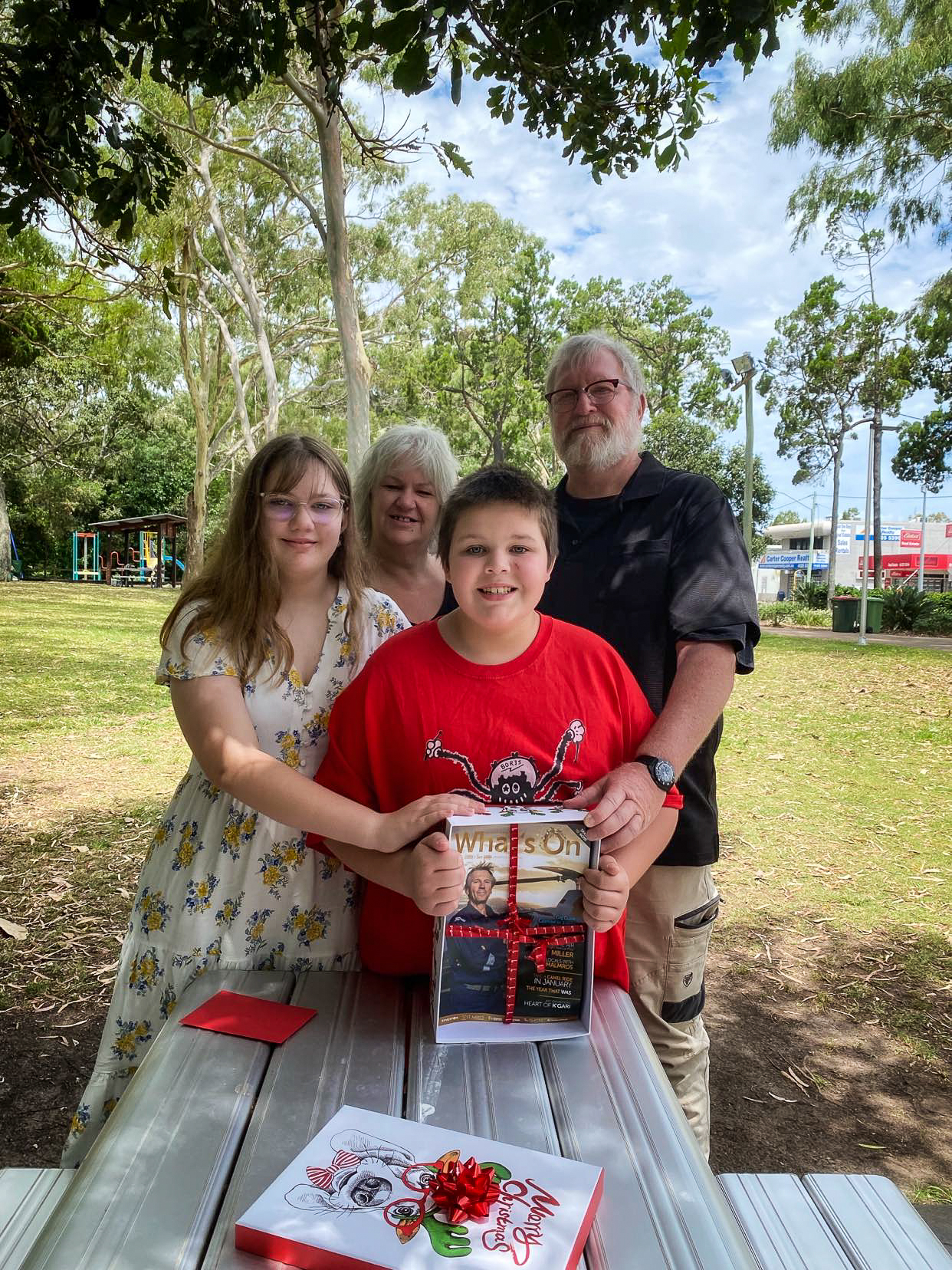 As a magazine publisher, owner and editor, this kind of feedback reminded me of why I do all of this in the first place and reignites that passion once again that may dim with the mundane and tedious aspects of daily business life.
To think that What's On Fraser Coast has such a huge impact on somebody else's life, let alone a gorgeous twelve-year-old boy named Eamon, is the best feedback one can ever receive, and I feel very humbled and honoured for the experience.
Seeing Eamon's pure excitement and joy as he opened his present that contained every copy that we have published over the last twelve months was priceless. We also threw in an ice cream voucher that we knew he would enjoy.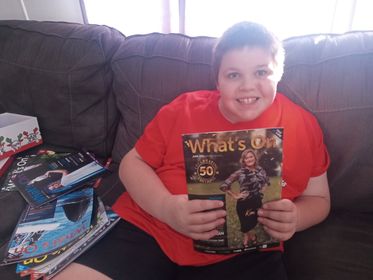 When the day was almost over, and Eamon was safely home, mum Simone sent me a little note and a photo that topped off a great day.
Thank you for today. We just got home, and Eamon is looking through all the magazines. He saw the 50th edition one and kept pointing to it, saying, Kim. I know he really loves them, and we are so grateful to you for making today special for him.
We here at What's On Fraser Coast think that Eamon is pretty special. He also has great taste in magazines – but we could be just a little bit biased!