Introducing K'gari Salty Safaris…
K'gari Fraser Island and the waters of the Great Sandy Strait Queensland's largest island adventure destination and a paradise
filled with big wilderness attractions – will now be the centrepiece for new adventure tourism experiences.
K'gari Salty Safaris offer new daily tours enabling guests to explore one of the State's most pristine marine environments, including the beaches on the remote western side of Fraser Island.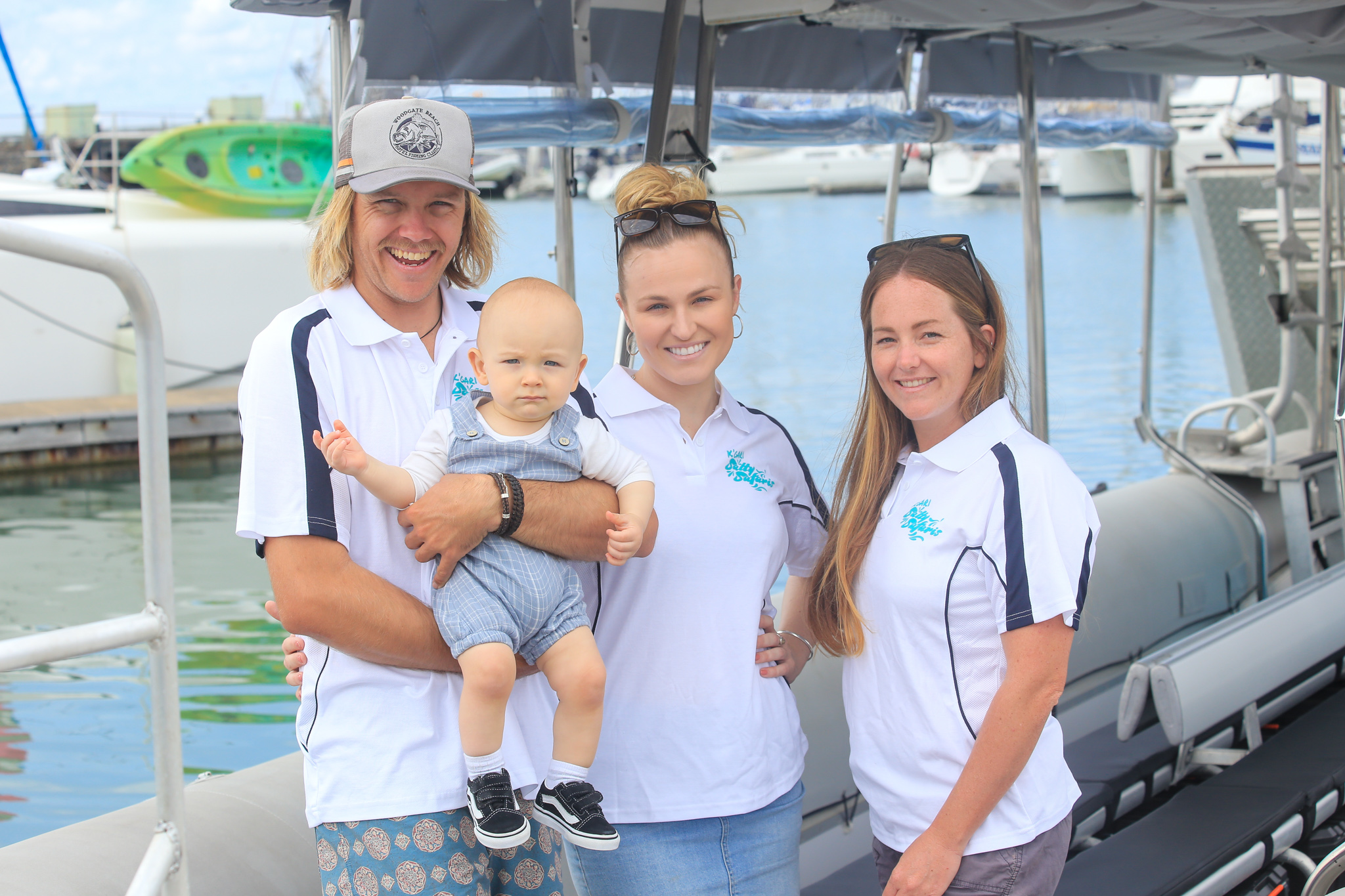 K'gari Salty Safaris has been launched by a new partnership between long term locals and experienced marine operators of Hervey Bay Whale Watch and Sweet Escape Yacht Charters. K'gari
Salty Safaris' vessel and permits allow for direct access to multiple areas and beaches within the World Heritage listed waterways allowing guests to see and do more.
"The waterways here are absolute magic and we are passionate about providing people the opportunity to experience it for themselves," said Keira Robson from K'gari Salty Safaris".
"We will glide the coast of the world's largest sand island close to shore in just a few meters of the clearest blue waters that can rival the Maldives," said Ms Robson.
"We are part of the younger generation looking to offer new and exciting experiences to this area that we have grown up loving", said Sam Peaker from K'gari Salty Safaris.
" We feel as though we know this area and its waterways well enough to showcase what this place has to offer in a fun, new and exciting way".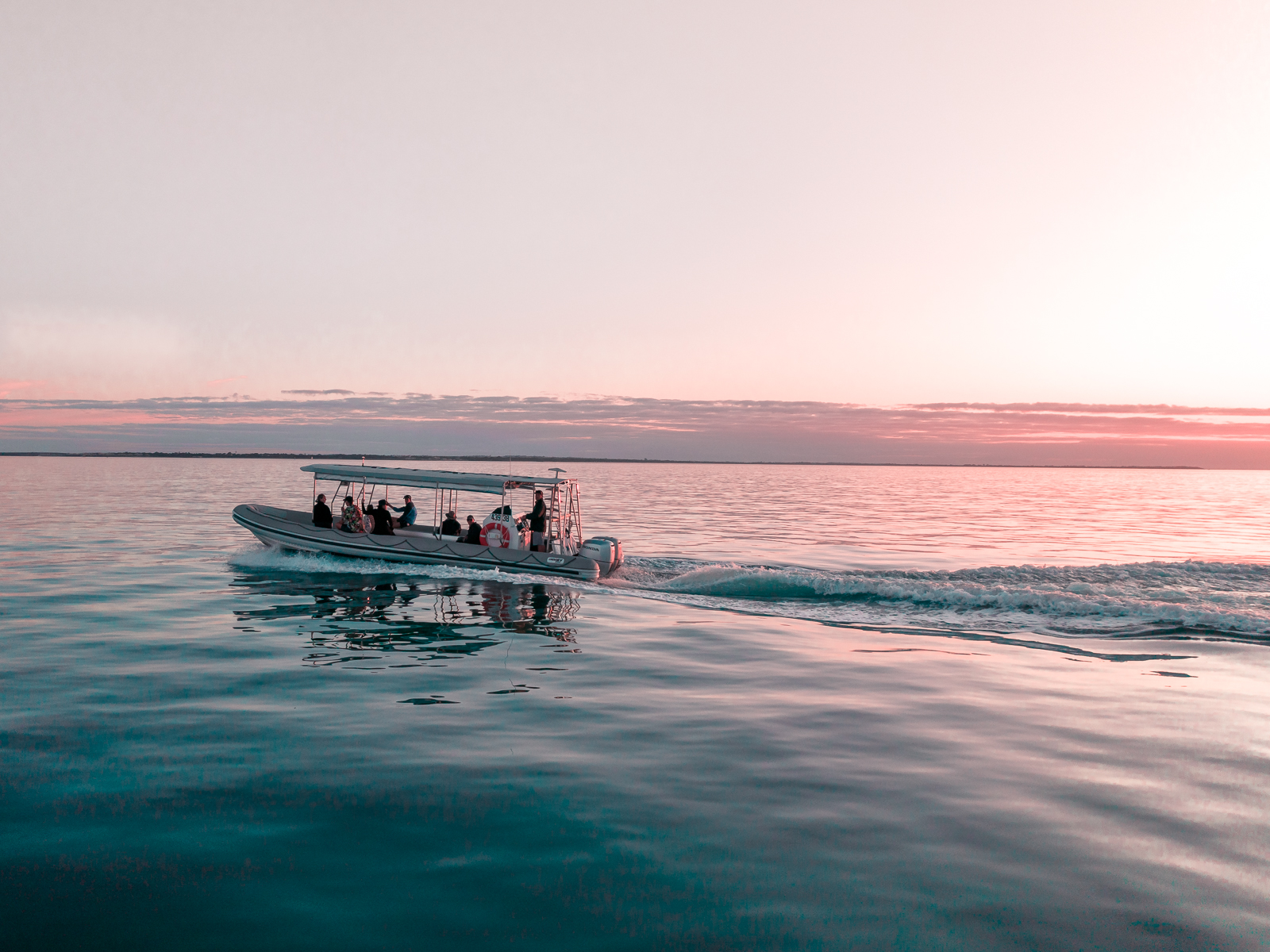 The tours will offer carefree adventures and exhilarating rides in a purpose built RIB named "Wipeout" capable of speeds up to 30 knots.
K'gari Salty Safaris will be a licensed venue that can take up to 20 people at one time, catering for public bookings or private tours. Each tour includes all snorkel gear and offers beach sports and
activities.
The tours will be skippered by local marine experts with extensive knowledge of the Fraser Coast, including all the hotspots and will customise the tours based on the tides and weather conditions.
Fraser Coast Tourism & Events General Manager Martin Simons said the launch of the K'gari Salty Safaris tours is a great adventure addition to the suite of marine activities on the Fraser Coast.
"The waters of the Great Sandy Strait in the lee of K'gari are an outstanding, protected paradise and the range of activities now available are rivalling the Whitsundays in a much closer location to the millions of Queenslanders living in the south-east corner of the State.
"This product will add a mix of high-speed adventure and relaxed discovery in one of Australia's most outstanding marine playgrounds," he said.
K'GARI SALTY SAFARIS TOUR OPTIONS
The "Western Wonders Tour" offers immersive marine experiences to the remote West Coast of K'gari Fraser Island and the Great Sandy Strait, including the chance to see whales from mid-July to
October during the humpback migration season.
Guests can tour secluded islands or beaches, go sightseeing, snorkelling or enjoy the wildlife encounters.
A second "Funset tour" will offer guests a unique way to enjoy the magic of a Fraser Coast sunset over the water, as it lights up the evening sky with the added twist of an adrenaline rush – the
perfect mix of thrill and chill!
K'gari Salty Safaris tours suit people from adventure junkies or families to the thrill seeker and the young at heart, guests can choose to fit in as much or as little as they want to do in a day.
Tours depart daily from the Hervey Bay Marina in Urangan. For more information visit the website:
https://salty-safaris.com.au/
For frequently asked questions visit: https://saltysafaris.com.au/faqs/
Media release provided by Fraser Coast Tourism and Events.