Budding Ninjas can queue up from tomorrow (Saturday, November 5) to attempt to claim the crown at the Aqua Ninja course at WetSide in Hervey Bay.
The Fraser Coast Regional Council awarded the $1.3 million contract to replace the WaveRider with the Aqua Adventure Course to Playscape Creations.
Federal Member for Hinkler Keith Pitt said the new playground was a welcome addition to the popular Hervey Bay venue.
"The project was funded through the Federal Government's Local Roads and Community Infrastructure (LRCI) Program," he said.
"It will add a new dimension to recreation in the Bay which helps enhance the city's liveability while boosting local jobs and supporting local businesses," Mr Pitt said.
The Aqua Ninja playground replaced the WaveRider (surfing simulation) which had reached the end of its serviceable life and needed to be replaced, Cr Wellings said.
The course is made up of nine linked challenges which test strength, agility, co-ordination, and stamina.
Water jets, cannons and dumpers are activated as participants move through the course.
To boost the stakes, participants are timed, and spectators can also activate water jets, sprays and canons to hose down participants.
The challenge and interaction between participants and spectators will provide a great spectacle, and entertain on‑lookers, and encourage more participation as everyone will want to get involved, Cr Wellings said.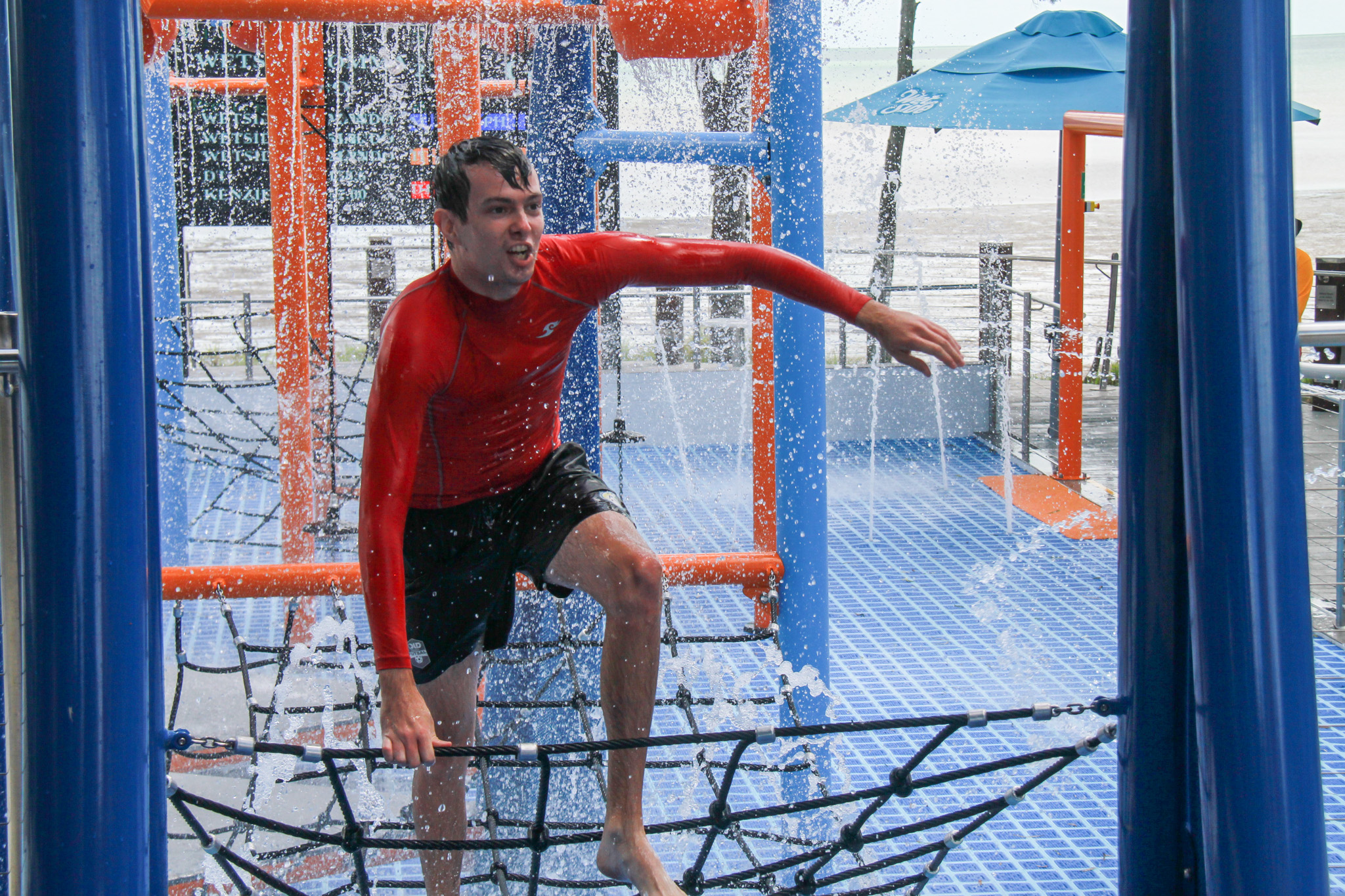 "The adventure playground will enhance the popularity of WetSide and expand the age range of people using the facility," she said.
"It fits in well with the other facilities near Seafront Oval – the Adventure Playground, the All Abilities Playground, parkour facilities and the skate park."
The cost has been set up $5 for a single ride, or $12 for three rides.
"The reaction from a group of youngsters who helped test the course in September was brilliant," Cr Wellings said.
"They gave it a great review and could not wait to be able to challenge friends and family on the course."
The installation of the Aqua Ninja course was one of several changes made at WetSide during the annual winter maintenance shutdown.
"Visitors will notice the changes, especially to the main arena which has undergone a significant transformation with new softfall, repairs to the toddlers play area and reactivation of the popular light show," Cr Wellings said.
Tickets for the Aqua Ninja Course and waterslides can be purchased from the WetSide kiosk.
The Aqua Ninja course will operate on weekends outside of school holiday periods.
Due to the shortage of lifeguards, the Aqua Ninja Course will operate from 10am to 1pm on Saturdays and Sundays, while the waterslides will run from 1.30pm to 5pm until further notice.
Council is in the process of recruiting more lifeguards so both the Aqua Ninja Course and waterslides can be operated together.
For more information about WetSide, click here – https://www.frasercoast.qld.gov.au/wetside-water-park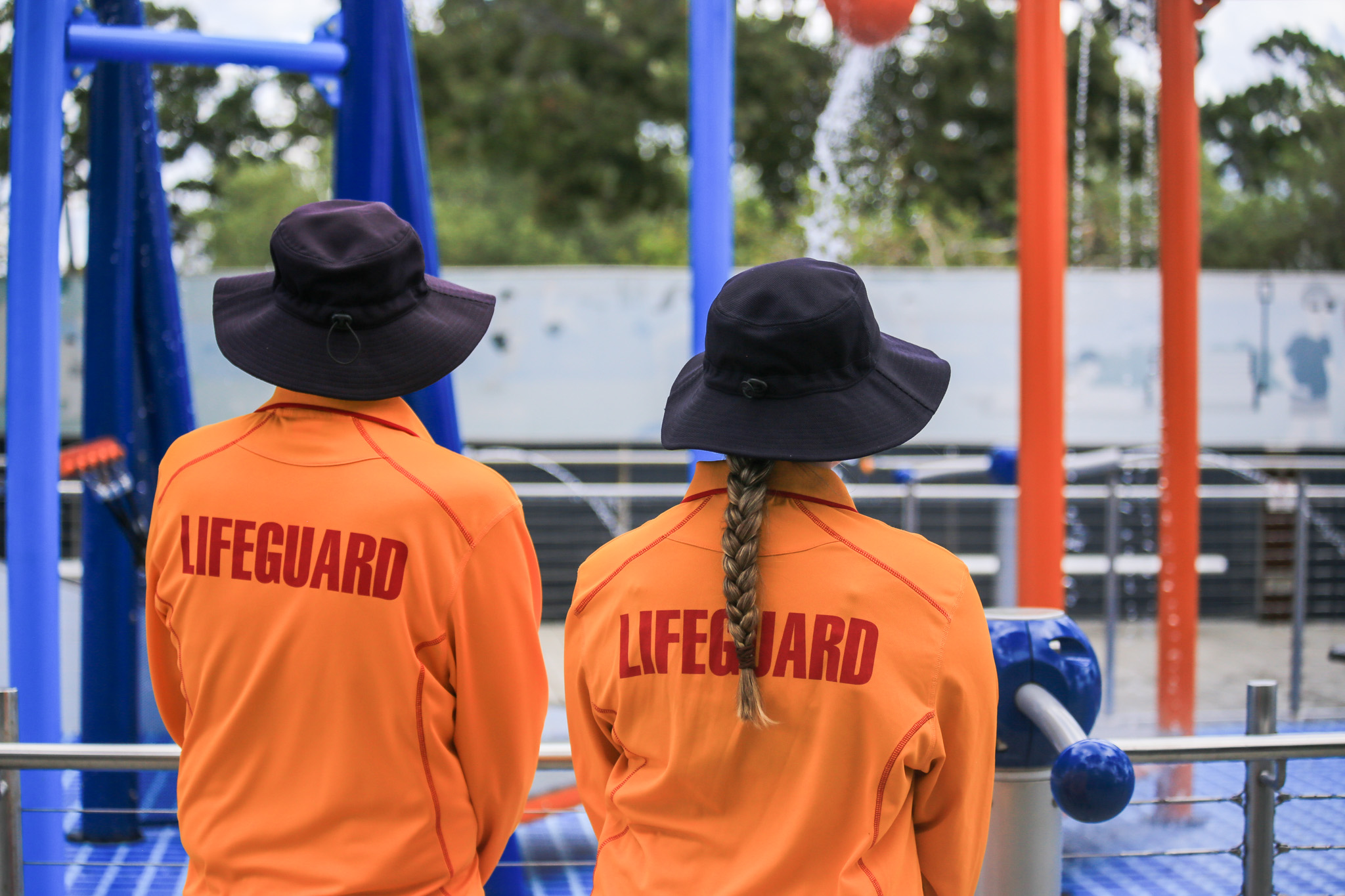 Article – Fraser Coast Regional Council
Photos – Kim Parnell – What's On Fraser Coast