Billy vs Elton takes the audience on a journey through the incredible careers of two giants of the entertainment industry. With over 80 top 40 hits between them, Billy Joel and Elton John dominated the charts for decades, with a catalogue of songs still on regular playlists around the world today.
This is the soundtrack of a time when pianos ruled the earth.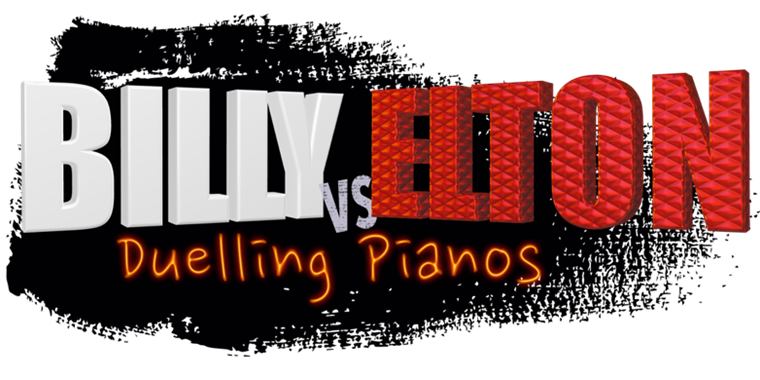 Starring
Luke Kingston – Billy Joel
Michael Hynes – Elton John
Tommy Hynes – Bass player
Tell us a little bit about yourself as an artist and performer.
Luke: ​I believe I am a performer who can engage an audience with song and who likes to be a bit of a showoff! To me, there is artistry in both the music and the performance. I'm always mindful that live performance is about entertainment.
Michael: For me, performing music is about connection with an audience. Nothing can do that quite like music. I live for the moments where there's a room full of people singing. For me, there is no greater satisfaction as a performer. I love to bring out the emotion of a song, whether it is tender, playful, sad, raucous, angry, or joyful. Music can transport people to another state of mind.
Billy V Elton is very much about the music. Tell us a little bit about the music in this show. What attracts you to this artist/genre of music?
Tommy: We're covering the whole range of these two amazing artists right through the decades. The great thing about these tunes is that they all work as just piano and vocals, but when you bring in a 9-piece band … wow. There is a lot going on. It's so much fun for the band, and we think for the audience as well.
Michael: The 70s going into the 80s was a great time for music. After the breakout of rock and roll in the 50s to some major experimentation and development of popular music in the 60s (breaking away from the 3-chord wonders), music from the 70s and 80s had boundless room for creativity, which was fully embraced by Billy Joel and Elton John. The fact these two are also piano players was a bonus for me!
Luke: It was at the age of 12 years old that I first was exposed to a concert featuring Billy Joel. From that moment, I was captivated and knew that I wanted to perform those great songs. It became my personal goal to learn how to play like Billy and do these songs justice. Never having considered the piano to be a rock instrument, suddenly, I could see that music played on a piano could be exciting, creative, and extremely versatile: from the soulful ballads to the energy of rock and roll. It's fair to say that for Michael and I, these are the two artists central to who we are as performers.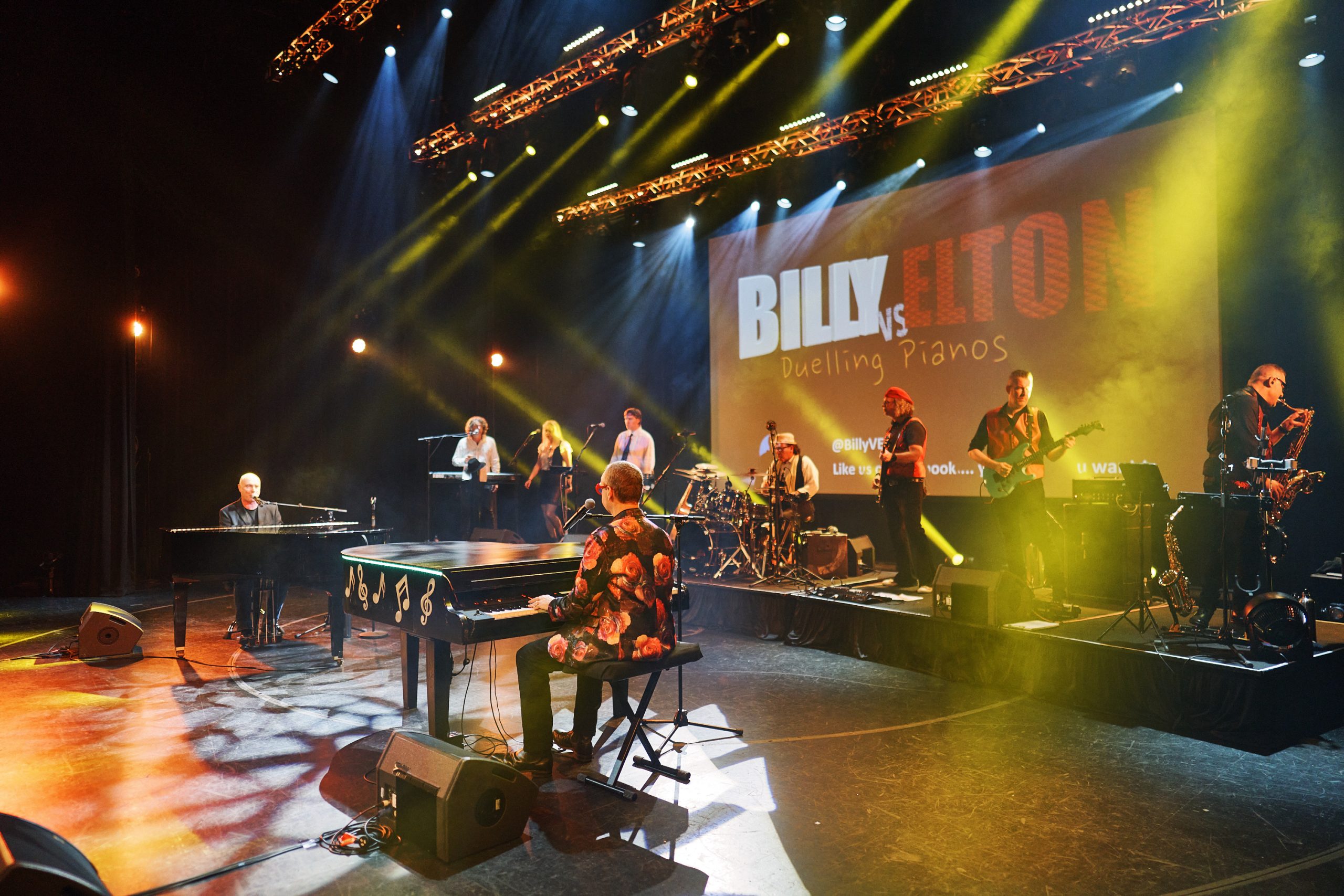 What are some of the challenges in doing a show like this?
Luke: The music for these artists has been written for piano specifically for many of the songs. It is a personal passion to have the complexity of the intricate designs brought to an audience with accuracy and skill. Each band member within Billy vs Elton brings such a skilful performance that this authenticity is delivered in spades.
Michael: Finding stages big enough for the whole band! Also, settling on what to play. There are so many great songs that don't make the list each night.
Tommy: Yes, working with a large band has its challenges. Sorting out the orchestration of these tunes so we can try and do them full justice and just making sure the standard is as high as it can be. Fortunately, we had so many amazing musicians interested in taking part … I guess that's the power of a great repertoire. Musicians love performing it, and people love hearing it!
What can audiences expect when they come and see Billy V Elton?
Luke: You can certainly expect a show full of energy and fun. The show allows an insight into the greatest works of these two piano masters, featuring a nine-piece band with five vocalists … it's a very full sound.
Michael: Yes, it's not really the traditional tribute show vibe. It's very much about the music and the audience. … delivering some of the best known and loved songs of the modern era with passion and enthusiasm and bringing the audience along for the ride. There's something about a room full of people singing along to Elton John's "Your Song" that just makes you feel like the world is a wonderful place.
Tommy: It's kind of like being in your favourite singalong piano bar x 1000. We're celebrating the music of these two great artists, and we do our absolute best to make it a shared experience with the audience. It's so much fun. It will also be a highly visual show, with lots going on.
Billy vs Elton – Duelling Pianos
April 1
Brolga Theatre & Convention Centre, Maryborough