– By Kim Parnell-
For the first time in Maryborough and for one night only.
The highly anticipated national tour of the powerful rock drama Rolling Thunder Vietnam is about to descend on Maryborough, for the first time, on Wednesday, April 26, for one night only. An outstanding Australian cast has been announced, comprising Tom Oliver, Brittanie Shipway, Christian Charisiou, Jerrod Smith, Imogen More and Sam Richardson. The performers will feature alongside some of Australia's most renowned rock musicians in the biggest tour of the acclaimed production to date.
I caught up with original cast member Tom Oliver (Velvet, The Marcia Hines Band, Wynnum Fringe Festival director) a few weeks ago via zoom. Tom has been with the show since 2014, after graduating from the Queensland Conservatorium of Music at Griffith University.
Tom has a local connection, having spent some of his childhood on the Fraser Coast as his grandparents lived in Maryborough. Sadly, Tom's grandad passed away in November of last year at the age of ninety-one. His grandma has since moved to Brisbane to be closer to her family.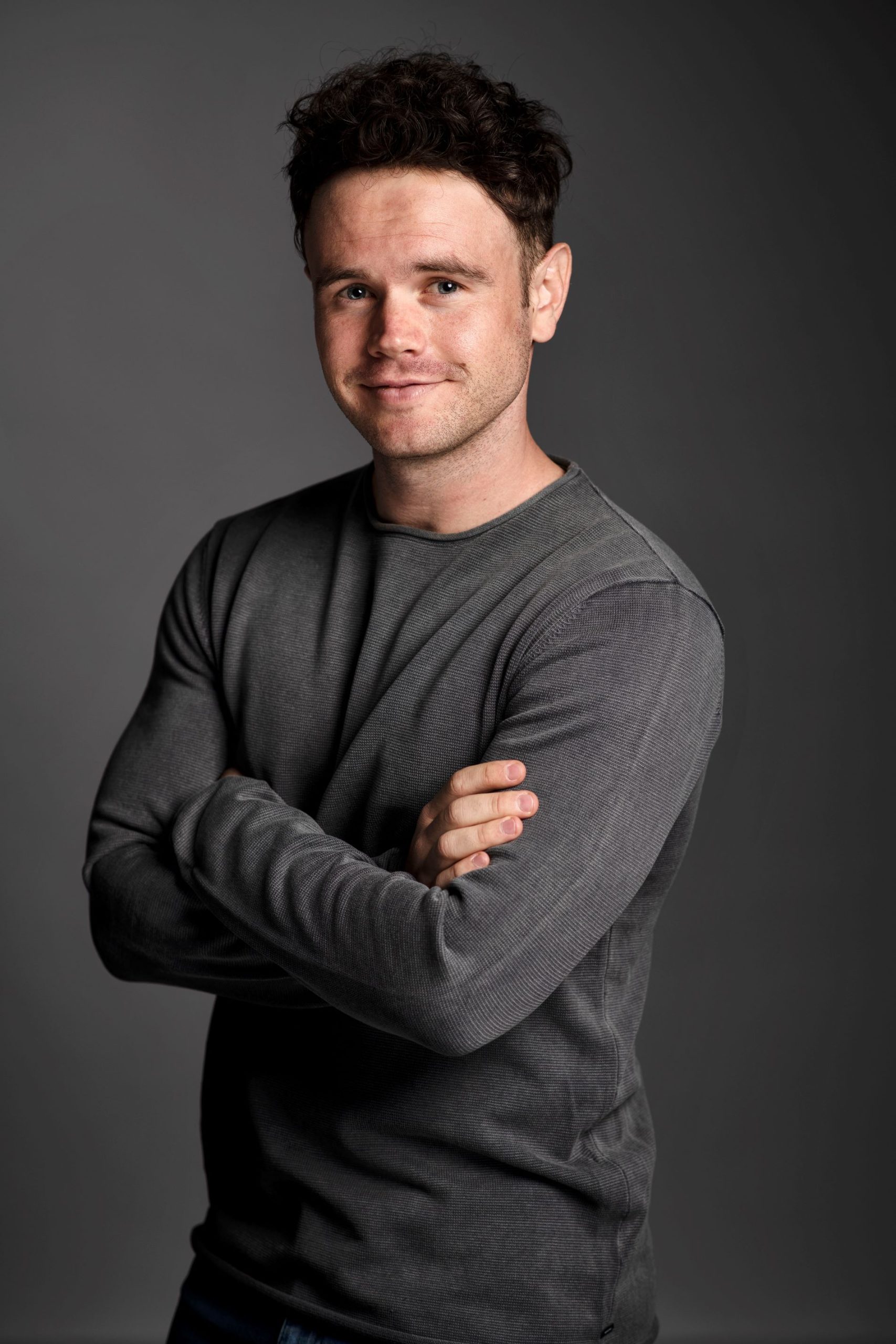 Tom says, "I am so excited to be going back to Maryborough and to the Brolga Theatre. This will be my first time performing on that stage. Over the years, I have seen many shows there with my grandparents.
"This will be a special trip. I think I will be dedicating this performance in Maryborough to my grandparents as they spent a lot of time there together and with family".
As a kid, Tom has many great memories of visiting his grandparents and remembers that his grandma was always playing the piano and his grandad loved to tell a story. So, there was always theatrics around the house when he would visit.
Tom grew up wanting to play either cricket or rugby for Australia. Then in grade 10, he, along with his friends, auditioned for the school musical for a bit of a joke. He got the lead role, and the rest is history.
Tom has been performing on the stage for over ten years now and has always had an interest in how productions work. Over the years, he has had some great mentors and is inspired by the producer of Rolling Thunder Vietnam, Rebecca Blake, and Marcia Hines manager Peter Rix.
"I have achieved many things but singing backing vocals in Marcia's band at A Day on the Green and touring around Australia with lots of great bands, including Sister sledge and KC and The Sunshine Band, was a pivotal moment for me".
Tom is a huge fan of Rolling Thunder Vietnam and says, "I was part of the first creative development in 2014 at QPAC, and I have done every tour since.
"It is just the perfect marriage of a killer soundtrack and a really important story. The best ingredient in the show is the band because we are playing these iconic hits from the 60s and 70s. Joe Cocker, Jimmy Hendrix, Roberta Flack, all of these amazing songs are being played by John Farnham's band, including Chong Lim, John Farnham's musical director.
"These guys have played on You're the Voice, Pressure Down and all these iconic songs. So, for me, I almost feel like a paid audience member singing these hits with a great legendary band. it is a real honour".
Tom plays the part of a larrikin named Johnny, who is a young Australian farmer from Vietnam. Compared to the other characters who were conscripted to go to war (as we know really happened). Johnny decides to go, and things take a dramatic turn.
"It is nice to be able to tell the Australian side of this American-heavy conflict. Some of the veterans that we spoke to were spat on when they got home from Vietnam and were treated appallingly.
"I hope that the audience will be proud of what the Australian soldiers did in Vietnam for this country, and musically I hope they have the best rock concert experience they have ever had.
"We are performing in some beautiful theatres. The best theatres in Australia. I have played all over the world, and for me to be touring Australia, it's the best. There is just something so welcoming about each town".
Rolling Thunder Vietnam
Written by journalist Bryce Hallett
Directed by David Berthold
Produced by Rebecca Blake
Synopsis
Rolling Thunder Vietnam is a rock drama that unites personal stories of young Vietnam War soldiers with classic songs of the era. The show transports audiences to the brink of momentous social and political change. It is a love story and a work that celebrates human resilience and the genius of great songwriters in the 60s and 70s. The storytelling wraps around great rock classics such as Magic Carpet Ride, Fortunate Son, All Along The Watchtower, Black Magic Woman, Killing Me Softly With His Song, We've Gotta Get Out Of This Place, Bridge Over Troubled Water. Featuring vivid images and raw footage, Rolling Thunder Vietnam is a powerful experience in the way it delivers raw and emotional stories about love, courage, loss, and endurance on the battlefront and at home.
Rolling Thunder Vietnam
Wednesday, April 26, 7.30 pm.
Brolga Theatre & Convention Centre, Maryborough