By Kim Parnell –
Meet Katherine Brennan, a 31-year-old adrenaline enthusiast who has an insatiable passion for both adventure and travel. She is the manager of the SkyLine Ferris Wheel, which is rising up through the treetops of Torquay in the beautiful Hervey Bay. With this role, Katherine has truly found her dream job, blending her love for thrills with her wanderlust.
SkyLine Attractions owns two identical wheels, one that travels down the East Coast and the other that travels between Darwin and Adalaide in the dry season. As a result, Katherine enjoys travelling around the country alongside her crew, whom she affectionately refers to as her Ferris Wheel family. It's an opportunity she wouldn't trade for anything.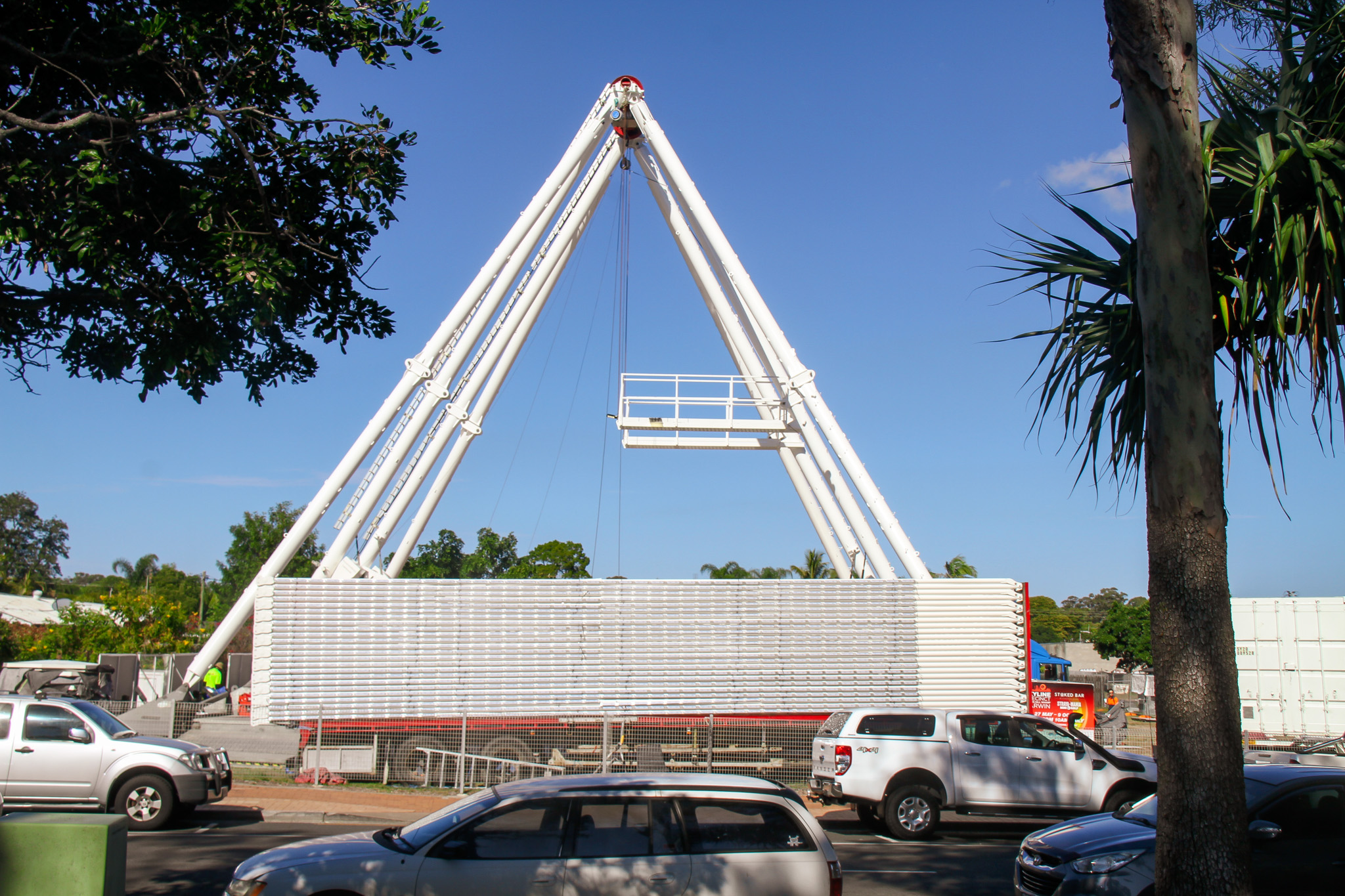 It is just as well that Katherine is not afraid of heights, as her job entails climbing right to the centre of the SkyLine Ferris Wheel and beyond with a crew member to carry out daily safety checks to ensure all runs smoothly. Assembling the wheel takes approximately three days, and thanks to the force of gravity, dismantling it is a considerably quicker process.
Katherine says, "All the travelling crew are highly trained and have specialised skills. We will be employing up to half a dozen locals too. The locals will be trained to operate the wheel, and those who love heights might be trained as climbers. But don't worry, we wear full harnesses as we take safety very seriously.
"We are very happy to be back. So, grab your friends, family and workmates and come for a ride and check out the amazing view from the top".
To apply for a position, drop in your resume to Katherine or apply online at www.skylineattractions.com.au.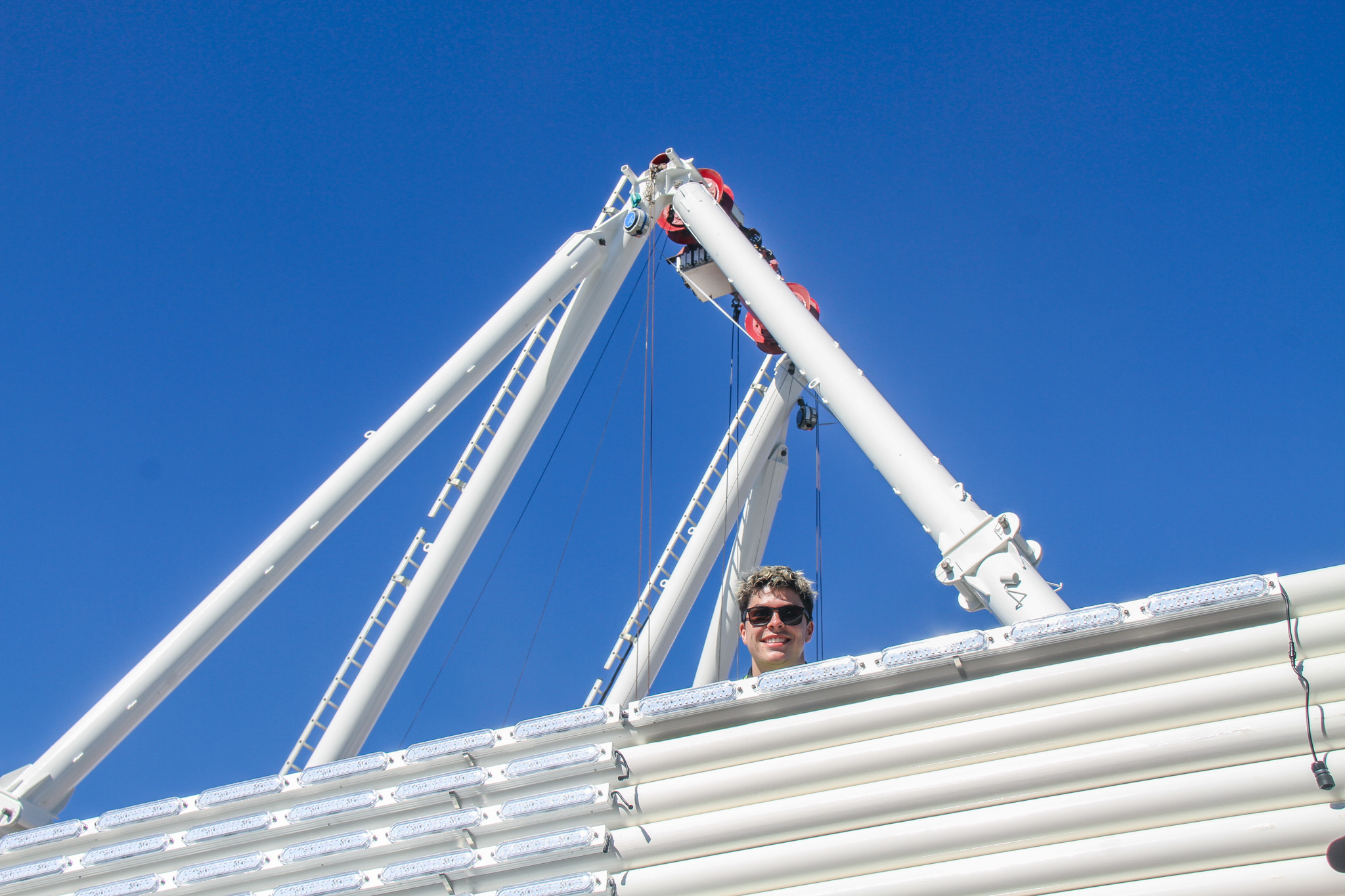 Fast Facts about the Skyline Ferris Wheel
The last time Skyline Attractions were in Hervey Bay was back in 2019.
It is Australia's newest and largest roaming Ferris Wheel.
The wheel stands 35 metres high and has 24 Gondolas.
You will have 360-degree views.
9000 lights cover the wheel for a unique nighttime experience.
Each ride lasts between 6-8 minutes.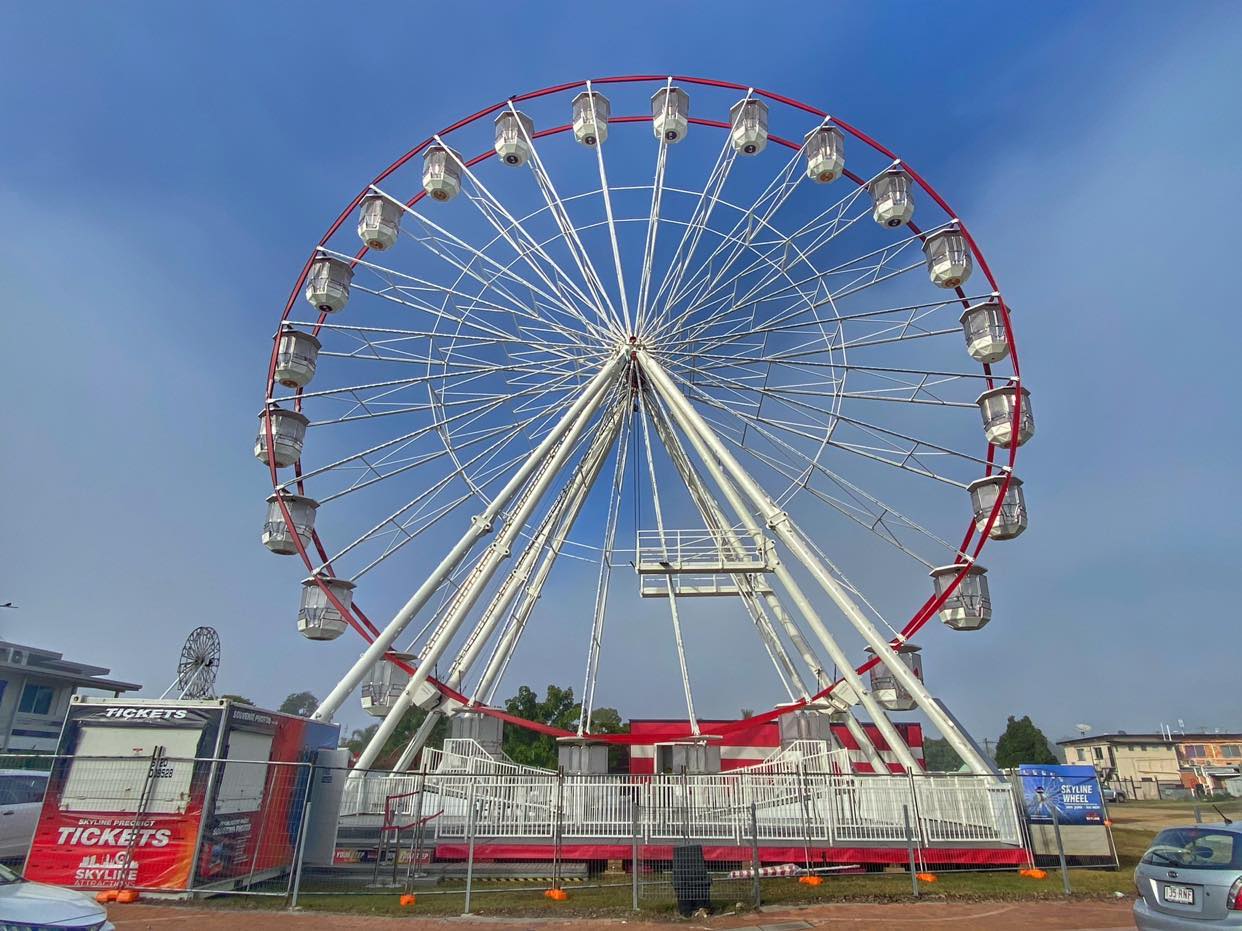 SkyLine Ferris Wheel
Dates: June 24 – November 5, 2023
Times: Daily – 10 am – 8.30 pm (7 days a week)
(Depending on crowds, the Skyline may stay open a little longer on some days).
$15 Adult*
$10 seniors card holders and children 11 years and under (children under 2 years are free)*
$50 per gondola of up to 6 people*
* Surcharges apply on Public Holidays
​For any questions, feedback or complaints, please call us on 0438 881 270 or email info@skylineattractions.com.au –
Location: 426 Esplanade, Torquay, Hervey Bay, QLD
(Opposite Hervey Bay Sailing Club)