Skaters, scooter and BMX riders can now put their skills to the test on a new pump track in Anzac Park in Maryborough.
Fraser Coast Regional Councillor Jade Wellings said the new Maryborough pump track was now open and ready to be used, with work on a Hervey Bay pump track expected to start within months.
"A pump track is a circuit of rollers, banked turns and jumps designed to be ridden by generating momentum through up and down body movements instead of pedalling or pushing," she said.
"Pump tracks are becoming popular recreational facilities across the country, attracting both locals and tourists, so it is exciting to see this new facility come to life in Maryborough.
"The track caters for beginners, intermediate and experienced users. The section for juniors and beginners provides a simpler, slower rider flow, whereas the more advanced sections have corners, jumps, berms and other challenging features.
"It's also floodlit so it can be used at night, has CCTV, transition pathways to the pump track take-off ramp and a water bubbler."
Cr Wellings said a pump track community celebration day was planned for 30 September.
"We will have more details in the coming weeks, but this promises to be a fun day for all the family with the Maryborough BMX Club to be involved along with representatives from the Holt Bolt, an NDIS registered provider that supports children of all abilities and needs," she said.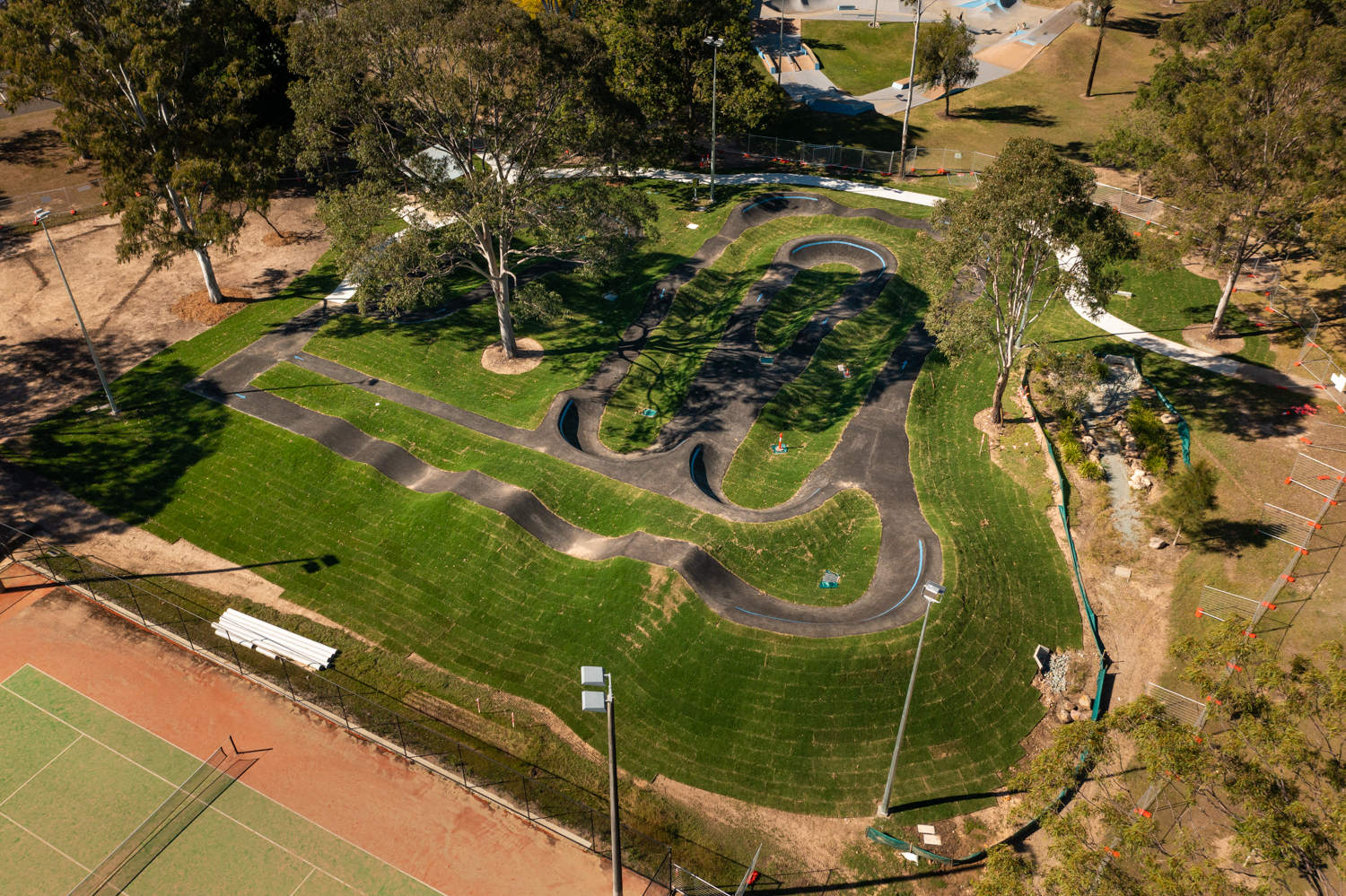 Member for Maryborough Bruce Saunders said the Queensland Government had provided a $1.3 million grant to Council through the Works for Queensland program to design and build the pump tracks in Maryborough and Hervey Bay.
"The Works for Queensland program has been very successful at helping regional Councils deliver infrastructure that improves liveability and makes a big difference in local communities," he said.
"Funding through Works for Queensland has helped revitalise Anzac Park through the development of this new pump track this year and the SplashSide water playground in 2021.
"The new pump track is a great investment for residents. It will encourage more people to be outside, stay healthy, and enjoy our great city."
Cr Paul Truscott said Anzac Park had transformed into one of the Fraser Coast's premier parks.
"Anzac Park has something for everyone, with plenty of open spaces and equipment for all ages," he said.
"The park incorporates SplashSide – a water play area and all abilities playground – and a Changing Places facility to cater for the needs of individuals with disabilities or mobility issues.
"The pump track is in a prime location, between the existing tennis courts and skate park, and it is also close to toilets and car parking.
"Council is determined to create connected communities through our places, spaces and people and the new facilities in Anzac Park certainly help to encourage our residents to be healthy and active.
"We are grateful to the Queensland Government for providing funding to help improve Anzac Park. Without their support, we wouldn't have been able to deliver these important projects for the community."
A pump track in Hervey Bay will be built in the coming months in Fraser Coast Park, behind the current Hervey Bay Library and the University of the Sunshine Coast's local campus.
A smaller pump track opened in Tiaro last year.
Article and images submitted by Fraser Coast Regional Council
Please note the attached photos of the pump track were taken before the removal of fencing today.