-Written by Kim Parnell-
Hans magnetic presence graced the stage of America's Got Talent, a feat that catapulted him into the spotlight. He's a familiar face on morning shows globally, both in Australia and abroad. From grand international stages to the deck of cruise ships, Hans' performances radiate extravagance and energy.
Renowned for his shimmering sequins and flamboyant acts, Hans has endeared himself to audiences around the world. Yet, beneath the glitz, a slightly different persona emerges – that of Matt Gilbertson, who has played the role of Hans for years.
Matt gave me a call to talk about his upcoming show and gave me an insight into his life, his music, and his love of putting on a show.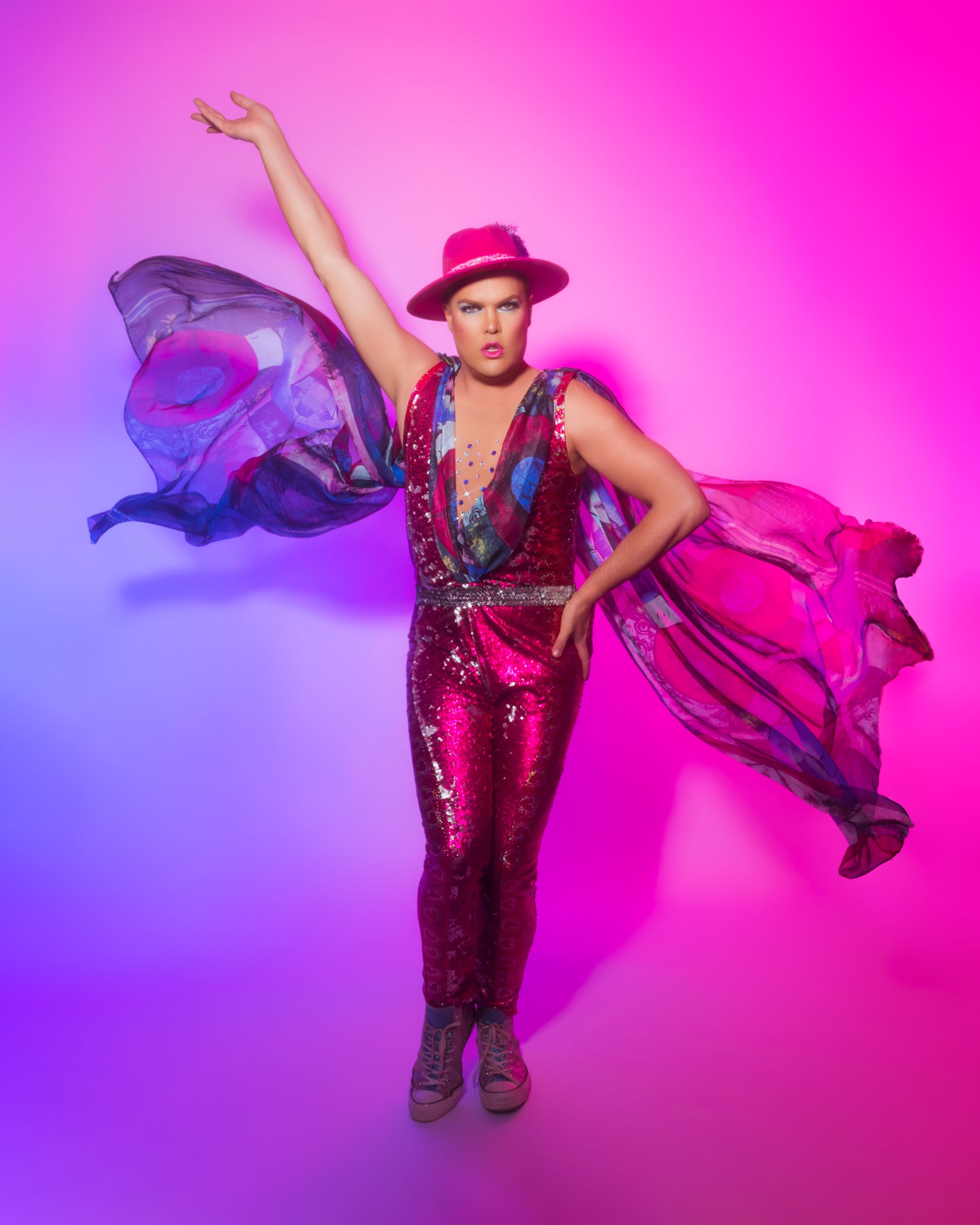 Born in Adelaide in 1984, Matt grew up in the Western Suburbs and is the oldest of three children. He still calls Adelaide home. As a kid, Matt had no interest in sports whatsoever and says, "I remember mum coaching our under-nines basketball team, and I cried because no one would pass me the ball.
"Sport was never high on my agenda, which was funny as my mum played basketball for Australia".
Matt liked music, and at the age of three, became obsessed with Kylie Minogue and thought he was going to marry her.
Classical piano studies and dance lessons in tap and jazz marked Matt's youth. His mum was always trying to get him to practise the piano, but Matt preferred dancing with his friends, a fact that made them both butt heads together often.
Now in hindsight, he is thankful, as all the practice has paid off. Matt playfully refers to his mother as the "Bruce Jenner of Cabaret." as she still designs all his costumes. Over the years, his father has helped by building sets and making props, even venturing into merchandise sales during shows. It really is a family affair.
Mastering the accordion through busking in Adelaide's malls, Hans debut sprouted during Berlin Cabaret, where he brought a faux German persona to life during intervals. The character flourished, evolving into Hans – bedecked in sequins and feathers.
He also worked at the Boho nightclub, where he serenaded tables with accordion tunes and jests and was then approached by a producer of a radio station to take up the role of Celebrity Gossip Presenter. Which eventually turned into a daily segment and nationwide prominence and allowed Hans to voice thoughts usually confined to the imagination.
"I am mostly laughing at myself. Once you do that, then the audience is more willing to go along for the ride. It is not meant to be mean-spirited; we are all just laughing at ourselves.
"I think that there is a lot of myself in Hans. But it is a side of myself that I can't be every day. It's a lot easier for me to be on stage as Hans than as myself.
"Winning the 2023 Adelaide Cabaret Festival Icon Award was a great acknowledgement and an honour, and all it took was a near-death experience. Can you believe it?"
The incident that Hans refers to took place a year ago on a cruise ship while in the middle of a show which saw him fall about four metres. The accident resulted in five fractured vertebrae and a fractured foot. Recovery took a long time, but Hans is back!
About the show, Hans says…
"Get your ticket and then find every sequin you can get your hands on and put them on your body. We are going to have so much fun. My dancing girls, The Lucky Bitches are worth the entry price alone, I'm just the cherry on top!"
Hans: Disco Spektakulär
Friday, September 15
From 7 pm
Brolga Theatre and Convention Centre
www.brolgatheatre.org.