Following their 2022 performances of "Swan Lake" The Royal Czech Ballet returns with their presentation of the classic masterpiece, Sleeping Beauty.
The ballet follows the story of Princess Aurora. When the bad fairy Carabosse is not invited by the King to the Princess's christening, she casts a spell on the Princess that will mean she will die if pricked by a needle from the age of 16. The King tries to protect his daughter by banning all needles in the Kingdom, however, Princess Aurora accidentally pricks her finger on her 16th birthday. 100 years later, a handsome prince stumbles upon the Sleeping Beauty, Princess Aurora, where she is awoken from her sleep and witchcraft is defeated.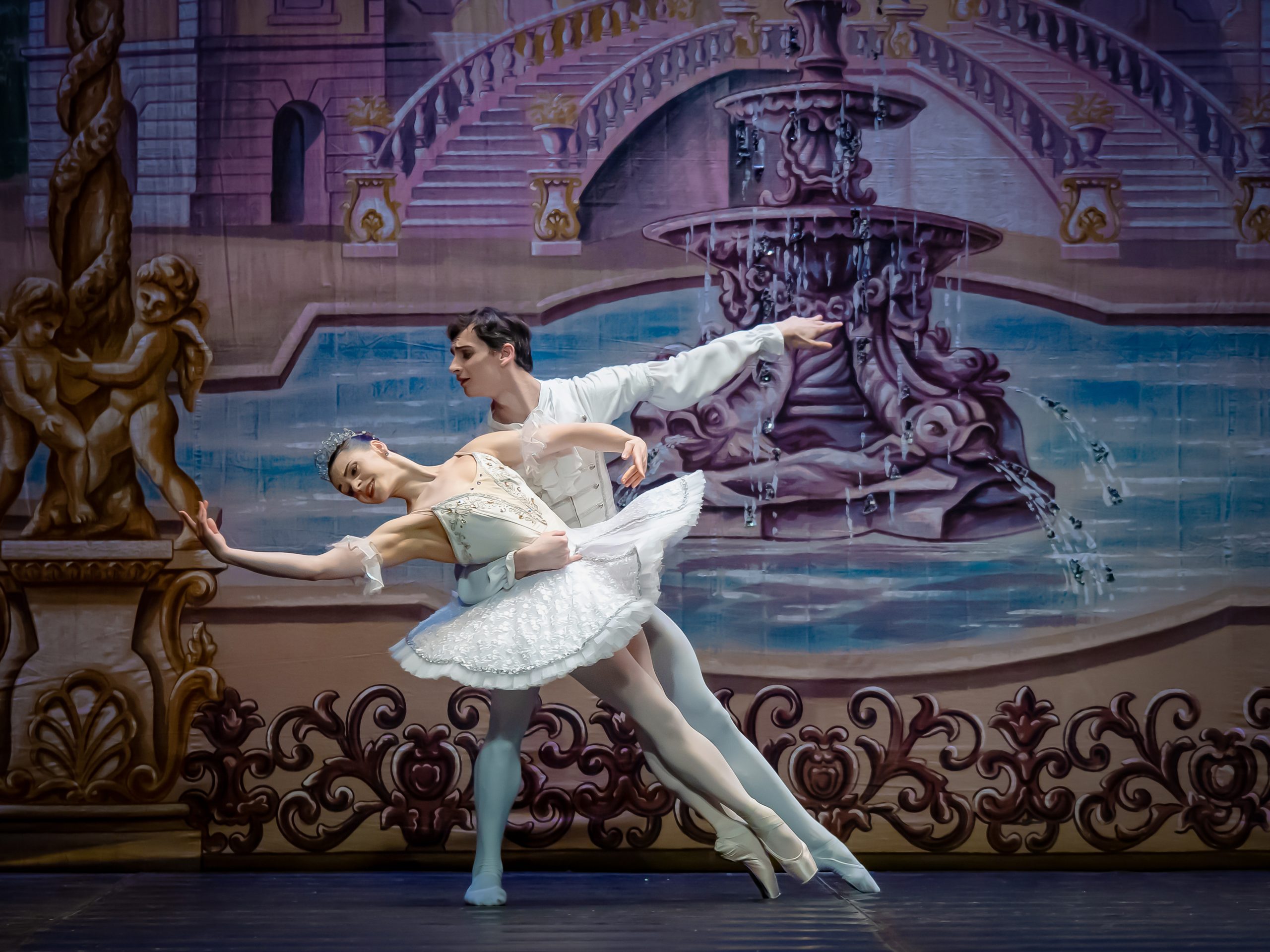 Principal dancers:
Natalya Kusch
Natalya was born in Nikopol, Ukraine. She began her dance career in 1998 at the Opera and Ballet Theatre in Dnepropetrovsk, Ukraine, before moving to Vienna to study classical ballet with her Russian ballet teacher Shida Mubaryakova.
From 2005 Natalya was a soloist with the Vienna State Ballet, before moving to Australia to work as a principal dancer with Queensland Ballet under Li Cunxin. In 2015, she joined the Australian Ballet under David McAllister.
Natalya is now a guest soloist with The Royal Czech Ballet's tour of Australia.
Nikolay Nazarkevich
Nikolay was born in Chisinau, Moldova and studied at Chisinau Ballet Academy, graduating in 2009. He then joined the Maria Bias National Opera and Ballet Theatre in Chisinau, Moldova. Before then attending the Academy of Music, Theatre and Fine Arts, Chisinau, Moldova, graduating in 2019.
The Royal Czech Ballet
Sleeping Beauty
Saturday, October, 14
Brolga Theatre, Maryborough, Qld
Bookings: (07) 4122 6060