Australia's most sought-after drag queens will take to the stage in the glittering drag spectacular, Prada's Priscillas: An All-Male Revue. A 90-minute drag extravaganza, Prada's Priscillas takes audiences on a musical journey from where it all began with the famous Les Girls of Kings Cross in the 60s, across the Australian outback with Priscilla Queen of the Desert in the 90s, and into today with a celebration of modern music icons.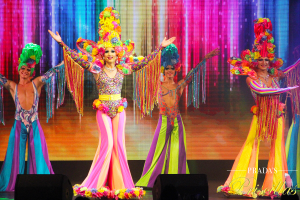 Prada and her stunning 'girls' will pay tribute to Les Girls with a fabulous Vegas-style feathered showgirl number, perform hit songs from Priscilla Queen of the Desert including crowd favourites I Love the Nightlife, Shake Your Groove Thing and I Will Survive, they will delight with hits from music icons including ABBA, Cher and Lady Gaga.
With a cast of seven, Prada's Priscillas is headlined by one of Australia's most in-demand live singing drag queens, Prada Clutch. Prada is known for her commanding stage presence and draws her inspiration from the likes of Dusty Springfield, Patti LaBelle and Cher.
"Carlotta came to my first show and she was blown away; she said a lot of people have tried to do tributes to Les Girls, but no-one has ever done it quite like us," said Prada Clutch.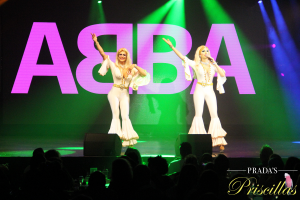 Prada's Priscillas is creatively directed by one of the original Les Girls, Monique Kelly, with choreography by Stephen Clarke who has worked with the Minogue sisters, Cyndi Lauper, and Diana Ross.
"With my Cher dress, Monique hand-beaded every single bead – six months it took her to make that dress. It's breath-taking to see, weighing almost seventeen kilos." Said Prada Clutch.
Complete with dazzling feathers, wigs, head-pieces and stunning costumes, Prada's Priscillas is an unforgettable night-out that will have audiences dancing in the aisles!
Tickets available from www.PradasPriscillas.com.
You will not forget this glittering drag spectacular!
Prada's Priscillas: An All-Male Revue
January 23
Brolga Theatre and Convention Centre, Maryborough