Just who is this "Stevie Nicks" who shall be making her way to Maryborough when 'Dreams' play Brolga Theatre on June 26?
Introducing Nikki Canale
Nikki Canale comes from the state of Maine (USA) but made her way to the bright lights of Las Vegas. There, not only did she front various rock bands backed by some of the most talented musicians in Las Vegas, but she appeared as leading lady and emcee of major production shows, such as: "FANTASY" at the Luxor Hotel & Casino and "The Vamps Girlie Revue" which performed throughout Sin City.
However, over a decade ago, Nikki's life turned down under! As she has said;
"Long story short, while living in Las Vegas (working as a professional singer), I fell in love with an Aussie/Italian that was passing through town on his holidays. So… incapable of resisting his smile or his lasagna, here I am living on the beautiful Gold Coast in Queensland."
Nikki Canale – the former Las Vegas star who fell in love with a Queenslander and now fronting Dreams to rave reviews is making a serious mark! Clearly, America's loss is Australia's gain!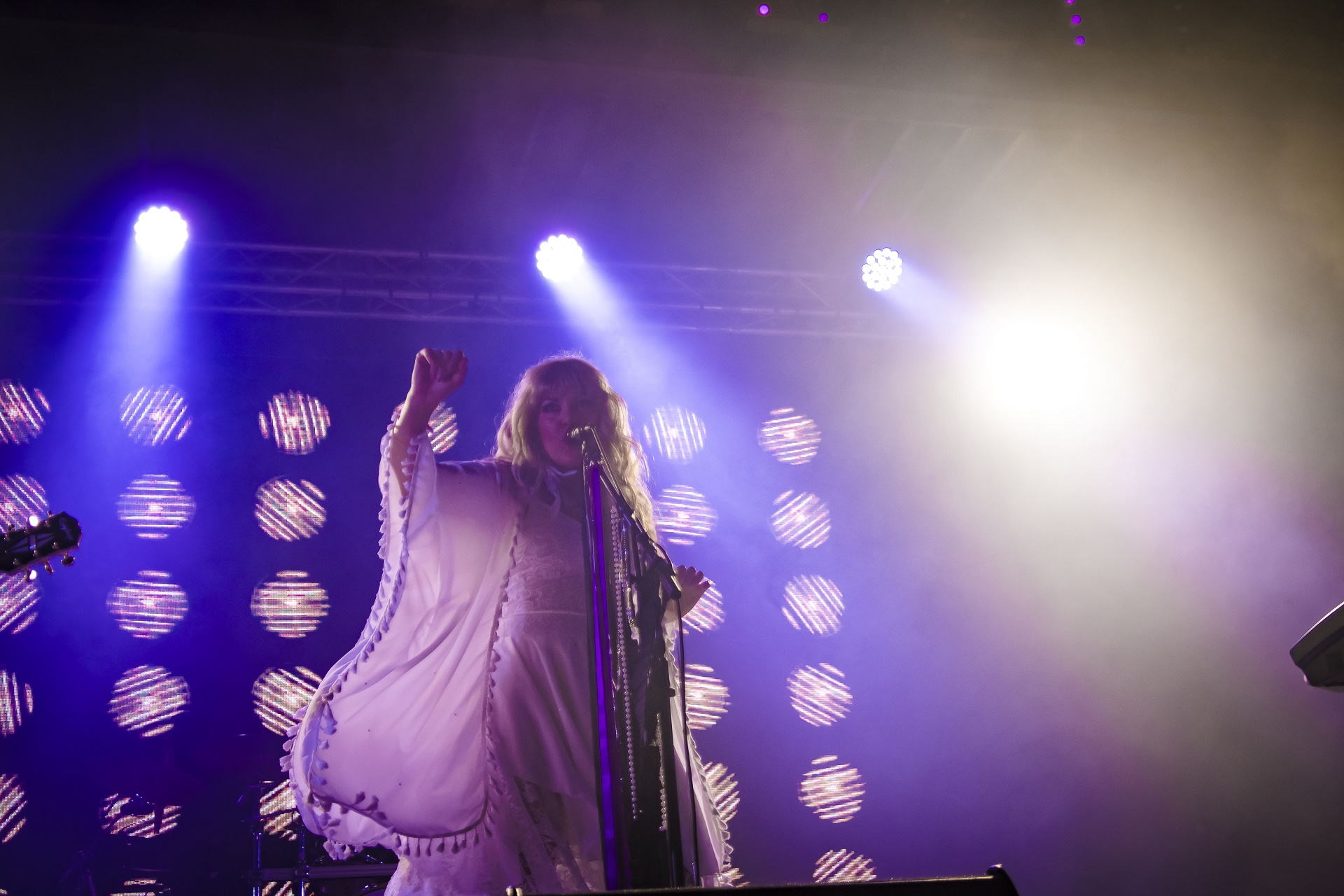 See Nikki and the band perform the best of Fleetwood Mac and Stevie Nicks at Brolga Theatre in Maryborough on Saturday, June 26. All the classics, all the outfits, all the moves, amazing harmonies, and a killer band!
Since their first shows in Queensland in 2019, 'Dreams' Fleetwood Mac and Stevie Nicks Tribute Show has been winning rave reviews. Their last 25 shows have sold out, and they have amassed a ton of fan reviews. Here's a sample…
"Wow! What a magical show and experience! The lead singer absolutely nailed Stevie's hauntingly beautiful voice in every note of every song." Justine Hayward Dube (Northern NSW – March 2021)
"Sensational show, she has Stevie spot on. Front row and I just got into a mesmerizing performance." Scott Zurcher (Evans Head – Jan 2021)
"Nicks and Buckingham are right there singing just for you. The vocalists are fabulous, the renditions are faithful, and the costumes are spot on. Well done, Dreams Tribute, 5 Stars!" Beck Lehman (Brisbane – Feb 2021)
Book your ticket NOW – www.brolga.ourfrasercoast.com.au