Maryborough's historic Queens Park and Portside Precinct is set to come alive with steampunk clad enthusiasts with the return of the popular STEAMfesta on Saturday, June 26.
Already known as the Heritage City with its historic building facades and links to steam engines, Maryborough is now being discovered by enthusiasts of the pop culture known as Steampunk. Hidden in plain sight, the backdrop for Steampunk style already exists.
A curious Fraser Coast had its first taste of steampunk in 2019 with hundreds plunging into the Jules Verne spirit of envisaging the future as the Victorians imagined it. Steampunk is about history, fantasy, time travel, imagination, creativity, ingenuity, engineering, machines, inventiveness, and most of all, dressing the part and having fun.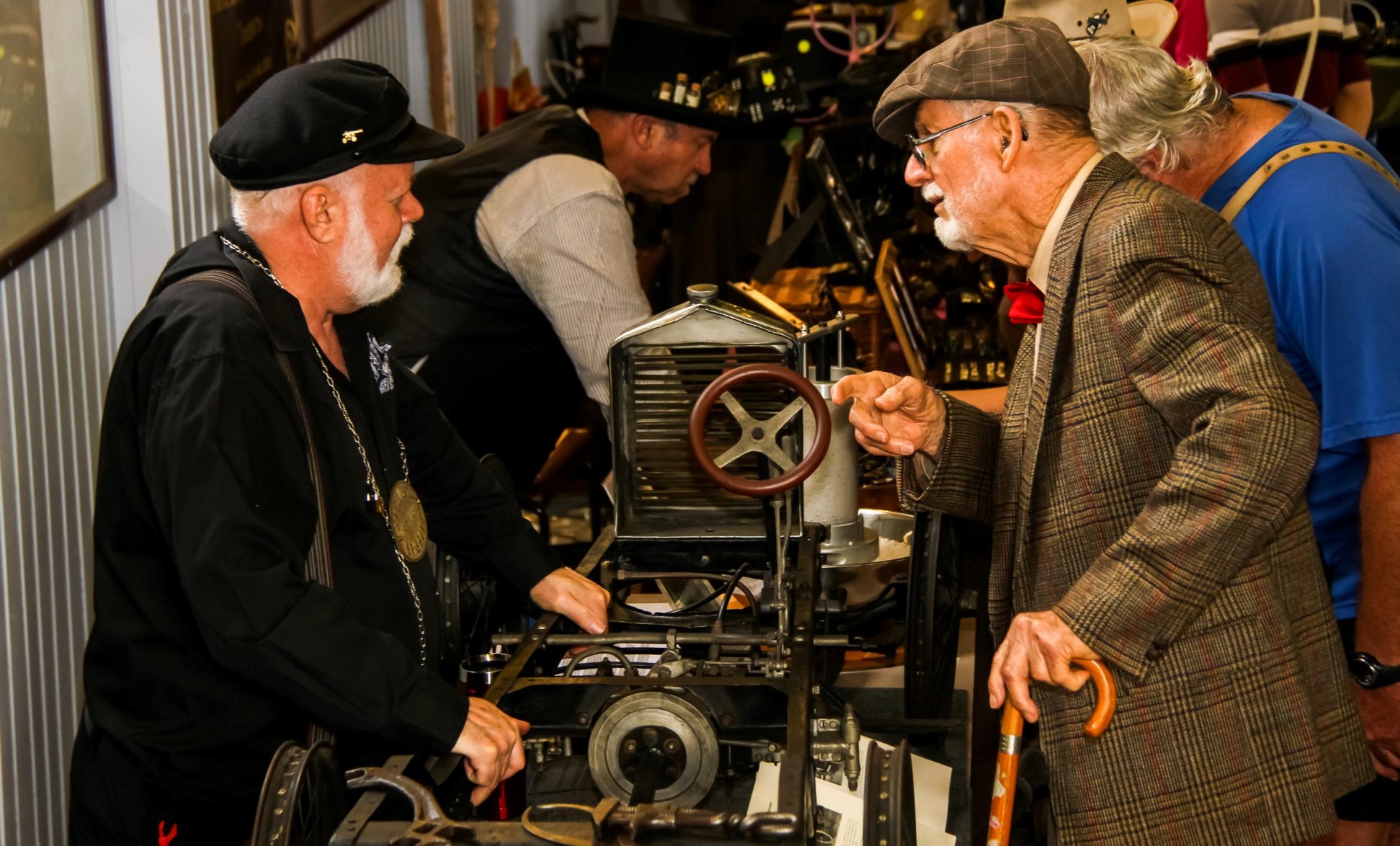 A subgenre of science fiction or science fantasy that incorporates technology and aesthetic designs inspired by 19th-century steam-powered machinery steampunk is a conceptual style that mixes the old with the new.
Maryborough is planning to establish itself as a steampunk capital in Australia, linking into its celebrated industrial heritage, Victoriana streetscapes and inherent fondness for costumes.
Creative Science, Technology, Engineering, Arts, Mathematics (S.T.E.A.M.) will be woven through the afternoon's activities.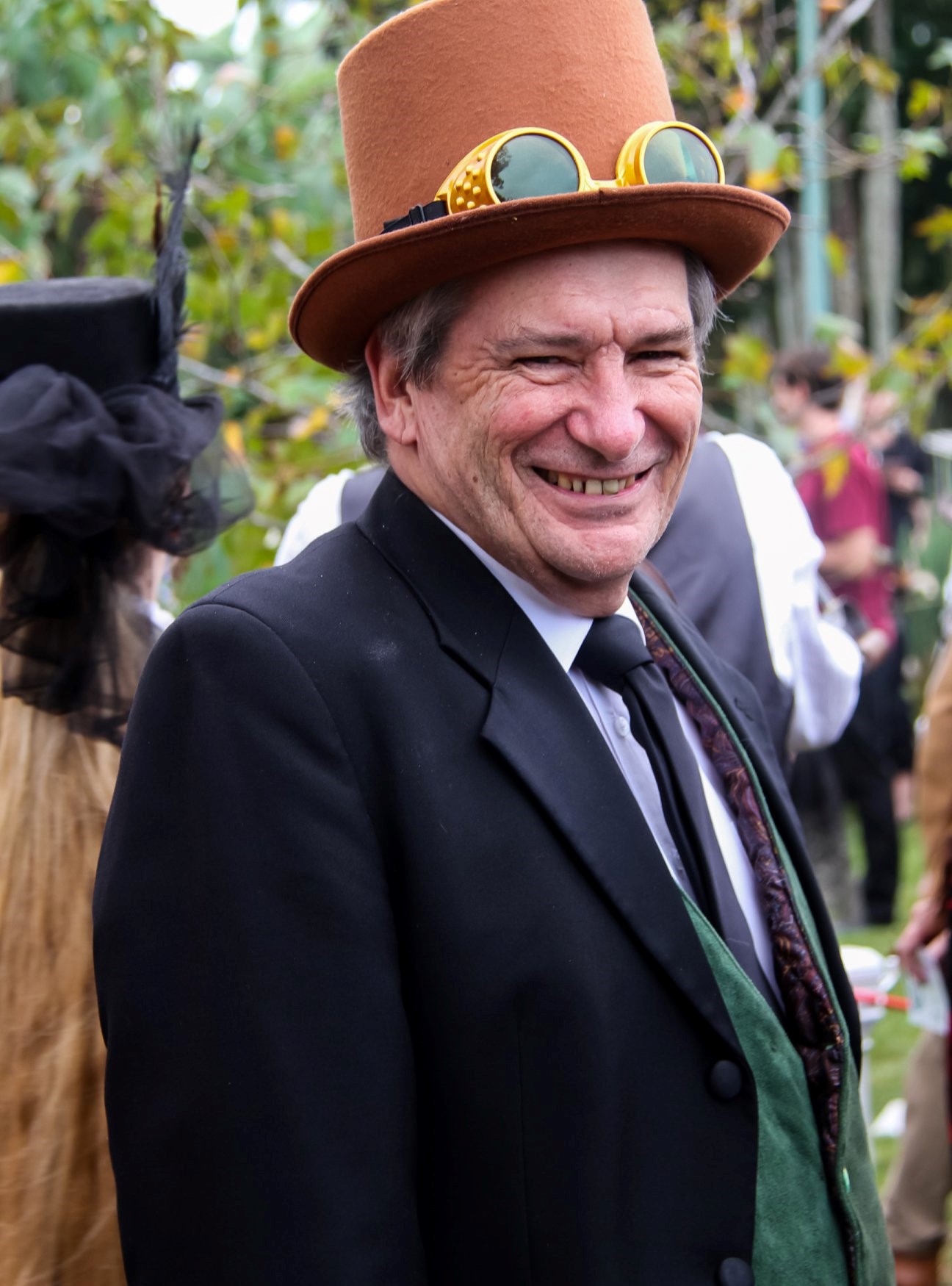 Participants are invited to bring a family picnic and enjoy festivities that include an historic engine display, vintage cars, tea dueling, a costume competition, lawn games, bagpipes, live music and MELSA trains. The museums on Wharf Street will also be remaining open. Organiser Jenny Elliott said, "we have hired the Mary Ann steam train and encourage participants to dress in steampunk attire and register to receive a free souvenir train ticket to be able to travel on the train at no charge."
There will also be live music, street vendors, and creative groups, as well as established manufacturers like Olds Engineering, to showcase the elegance of Portside and Queens Park in a stylish new way.
STEAMfesta is a photographic event so wear your best steampunk costume and expect to be photographed at Queensland's largest free family-friendly steampunk picnic.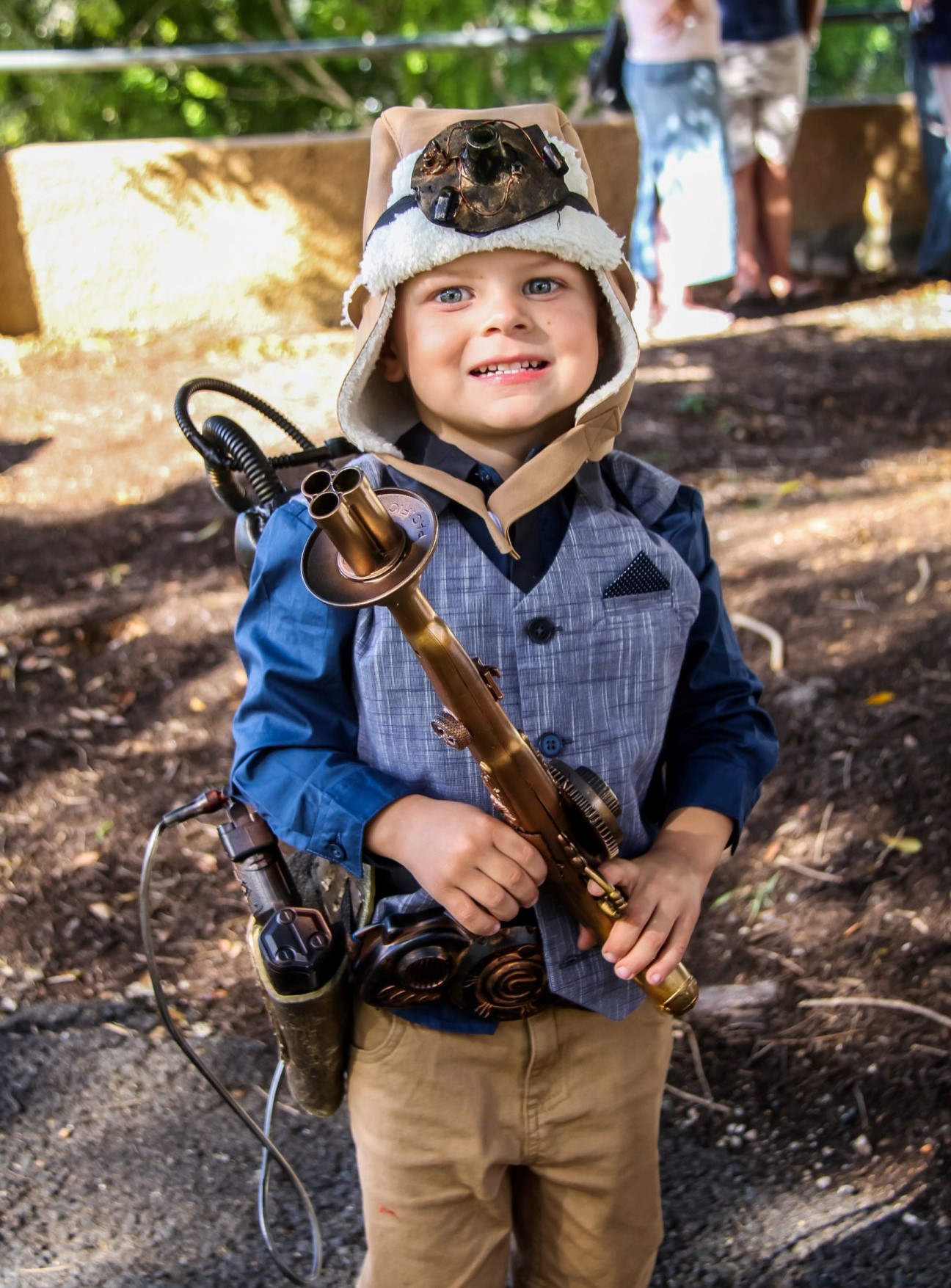 The emphasis will be on costume design, family fun and imagination.
STEAMfesta
Saturday, June 26
Queens Park, Maryborough
Follow Timeless Mary on Facebook for the latest information.
Photos by Kim Parnell