– Written by Kim Parnell –
Local entertainer Bronco Jensen greets me with his trademark smile as we meet for our interview at the Hervey Bay Dayman General Store just in time for lunch. Bronco has the kind of infectious personality that makes you want to be around him. He appears larger than life, with a big personality and a wicked sense of humour. His many jokes littered throughout our chat make my eyes water and are a welcome relief after a hectic, busy week.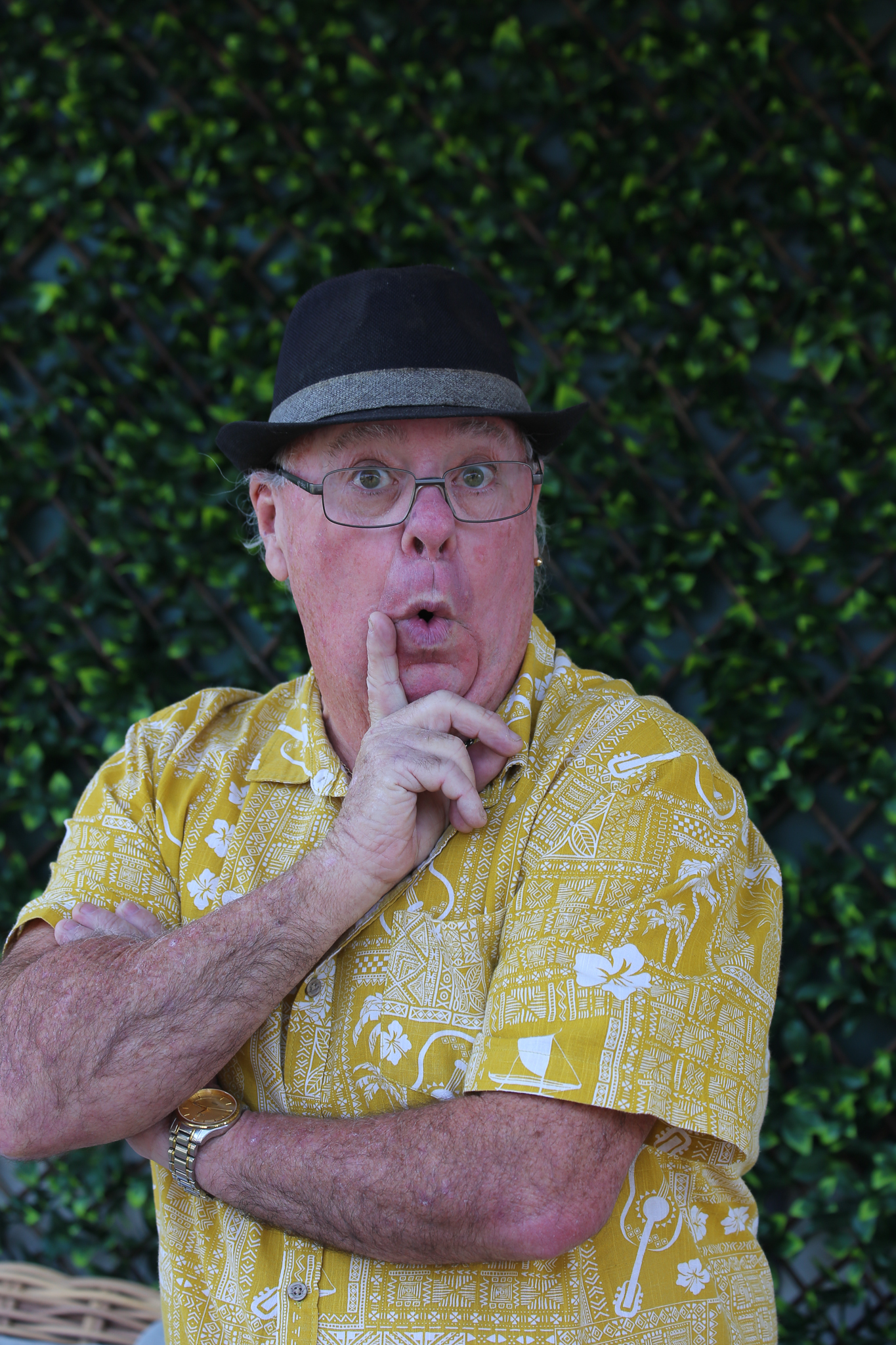 As we will find out during the course of this article, Bronco is not his real name, but the name that most know him by. So, I have taken the liberty of calling him Bronco throughout this article…
Born in Darlinghurst, Sydney in 1957, Steven Charles Jenson has many fond memories of his childhood and says, "My grandfather was quite a wealthy fellow, he had a block of flats in Victoria over Potts Point way, as a kid I watched the Opera House being built from our back window, that was pretty cool.
"We moved around a bit, but I had a very happy upbringing. We all loved the outdoors, and when we lived in Merrylands, we would spend most weekends with my mates at my grandma's place, camping by the creek and hiking.
"I hated school though! I was picked on a lot for being hearing impaired. I would always win the talent quests though, much to the other kid's disgust!
"The only thing I loved was woodwork, so, the one day a week where we did woodwork was the day of the week that I would look forward to the most".
Although Bronco's dad liked to dabble in guitar and sing, entertaining didn't really run in the family until Bronco arrived. He remembers his grandfather saying, "Boy, we have all been put on this earth for one reason. Yours is to make people smile." Those words have stayed with him to this day.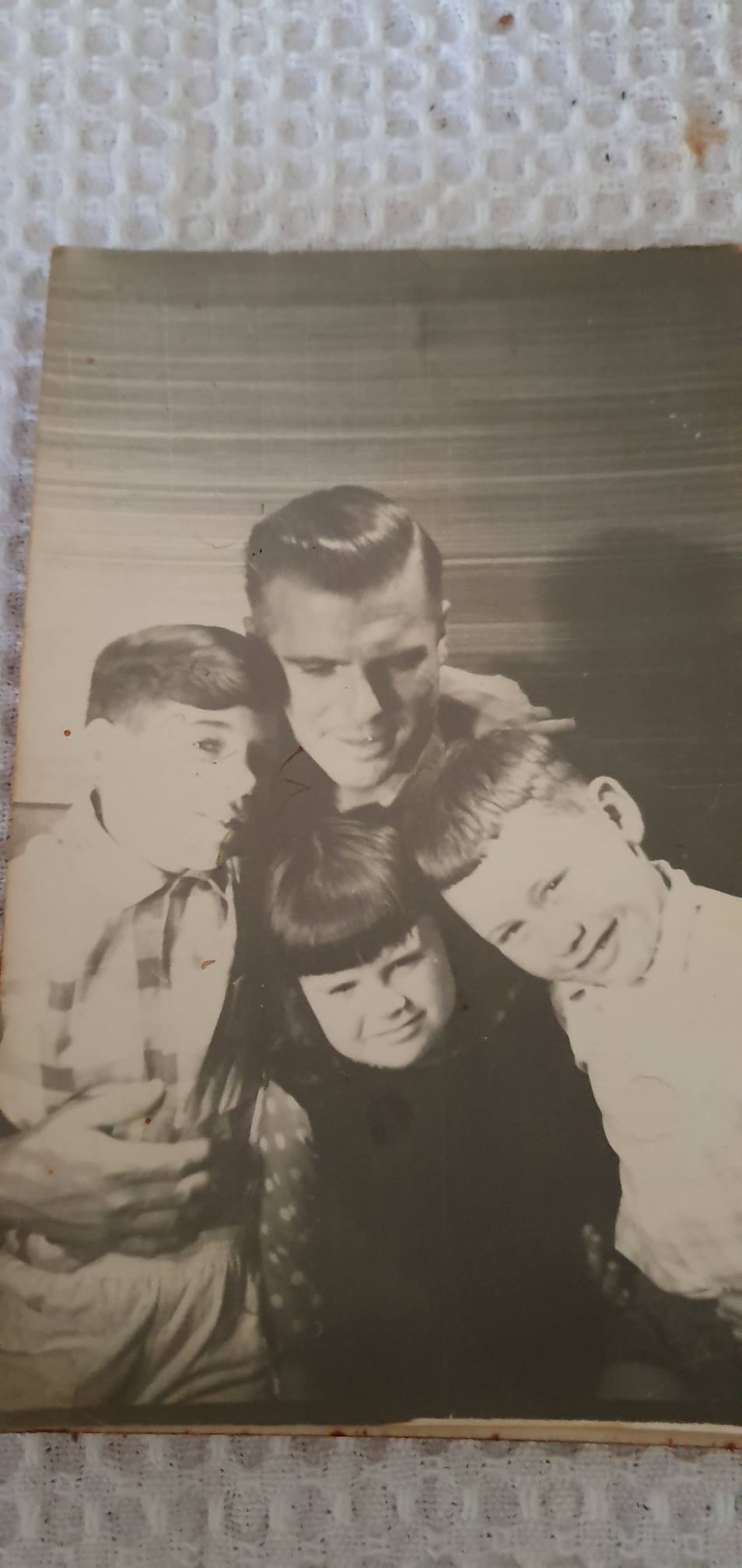 Bronco says, "After a visit to Tin Can Bay, dad fell in love with the place, tossed in his job and moved there with the family. I came up for a two-week holiday and went back three years later to get the rest of my gear".
Bronco's mum and dad volunteered and founded clubs and services in Tin Can Bay. Twenty-five years after his father's death and after many years of lobbying, Bronco was able to pay for a bench to be placed in memory of his parent's hard work and dedication to the region through volunteering ensuring that that they won't be forgotten.
The nickname Bronco came about after Steve, as he was known then, began a business called Steve's 4×4 Safaris that would tour Fraser Island and the Cooloola Coast. He took on a business partner that didn't like the business being in Steve's name only.
Bronco says, "So we bought Ford F 100's and got canopies on the back that happened to be branded as Bronco Canopies. We customised those to seat people inside and then named the business Bronco 4 Wheel Drive Safaris.
"On the odd day off, I would then visit the agents for a bit of PR work. Well, they could never remember my name so I would walk in the door, and they would call me Mr Bronco, that was in about 1976 so the name has stuck ever since".
Even though the business partnership soured after three or four years, Bronco was offered a job by the late Sid Melksham at Eurong Beach Resort. The job involved being a tour driver guide by day and playing the guitar and singing at night. So, Bronco became the resident entertainer over there.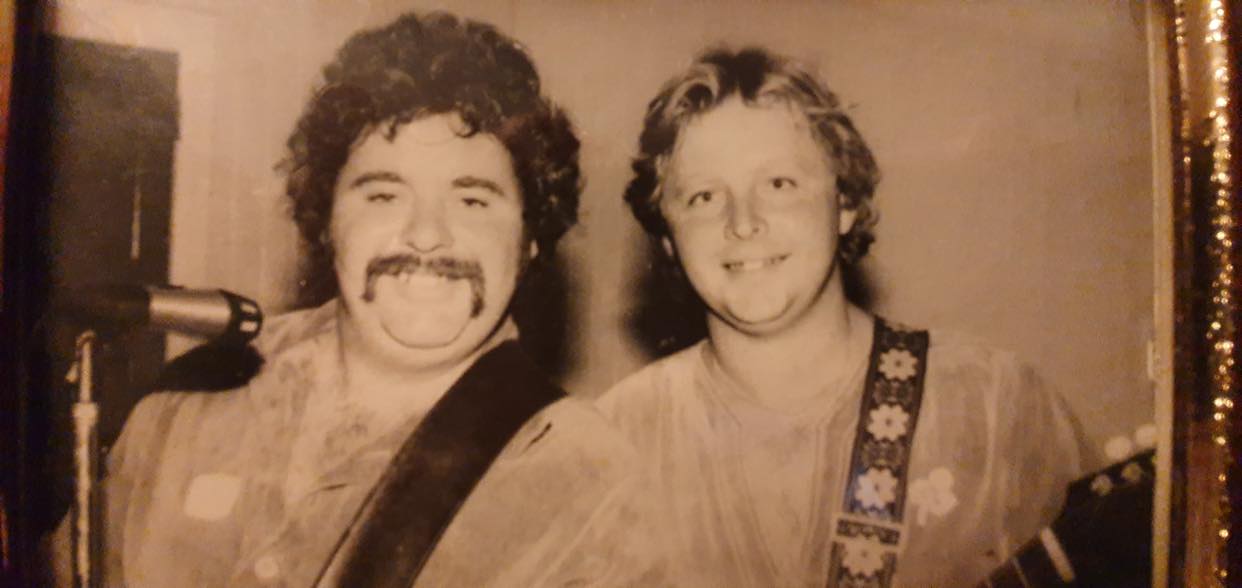 Bronco ended up driving on the island for twenty-seven years in total and ended up forming a great friendship with Sid.
Many great stories and laughs would spring to mind about those years working for Sid on the island. Unfortunately, we can only tell one due to space, I will let Bronco tell it in his own words.
"We had a phone line that was just a bit of 12-gauge fencing wire strung 12 miles across the island. Now and again, during storms, we would have to go out and fix it. Sid quite often couldn't ring out because the battery-operated crank handle wasn't enough to light up the switchboard operator's light. So, he grabbed an old toaster cord, bared the wires at the end, plugged it into the wall and touched it on the line, that would light up the switchboard.
Well, one day, I think he forgot we were in fixing the phone line. It had been raining, we had an aluminium ladder in a puddle of water, my mate was up the ladder, I was holding the ladder, he touched the wire, well by the time the current got that far it wasn't dangerous, but it was enough to knock him off the top and knock me over, and the two of us ended up in a puddle of water.
"When Sid passed away in 2020, it hit me pretty hard as we had been such good mates for such a long time."
Bronco also played in a few bands in the early days, including his band Bro 'n' Co, in which he would throw in impersonations just for fun. Keri McInerney joined the band and sang with them for quite a long time. All these years later they are still great mates.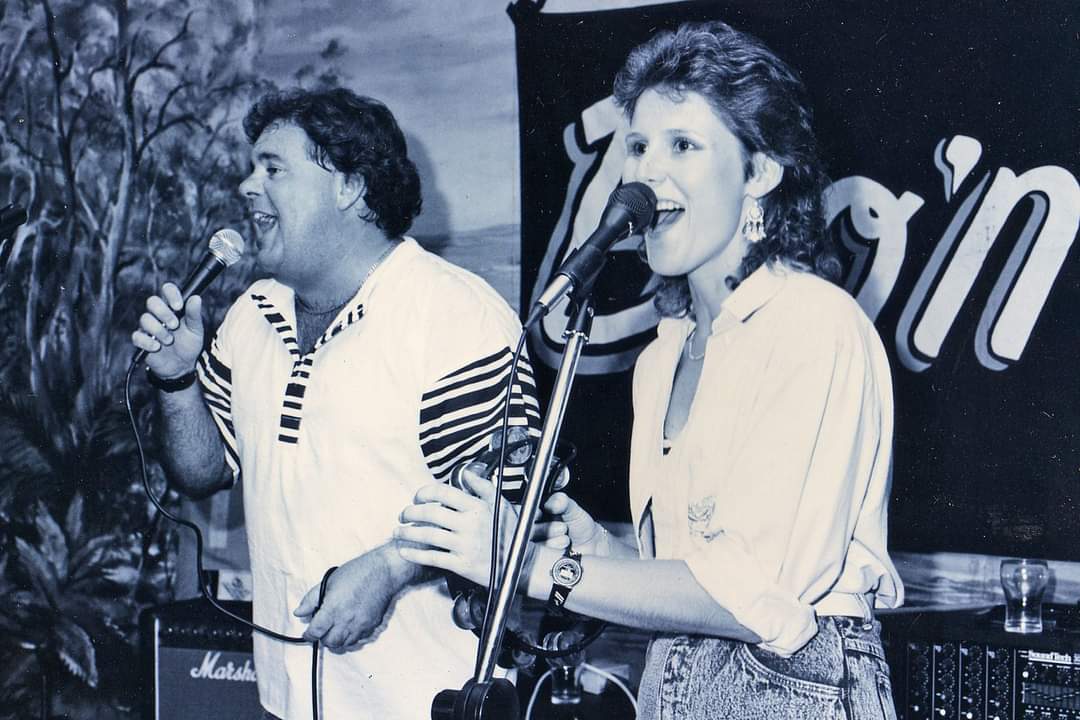 After developing nodules on his vocal cords which was the worst thing for any singer to experience, Bronco turned to Karaoke and purchased all of the equipment to give other people the opportunity to feel the limelight. This also allows him to rest his vocal cords just a little.
Covid hit the entertainment industry hard. Suddenly all of the festivals and shows stopped. But Bronco was lucky as he has always had his woodwork to fall back on. He started hand routing a few signs for people. Since the start of Covid, he has created between 80 & 90 of those. He creates many things out of wood – even the table we are sitting at in the café!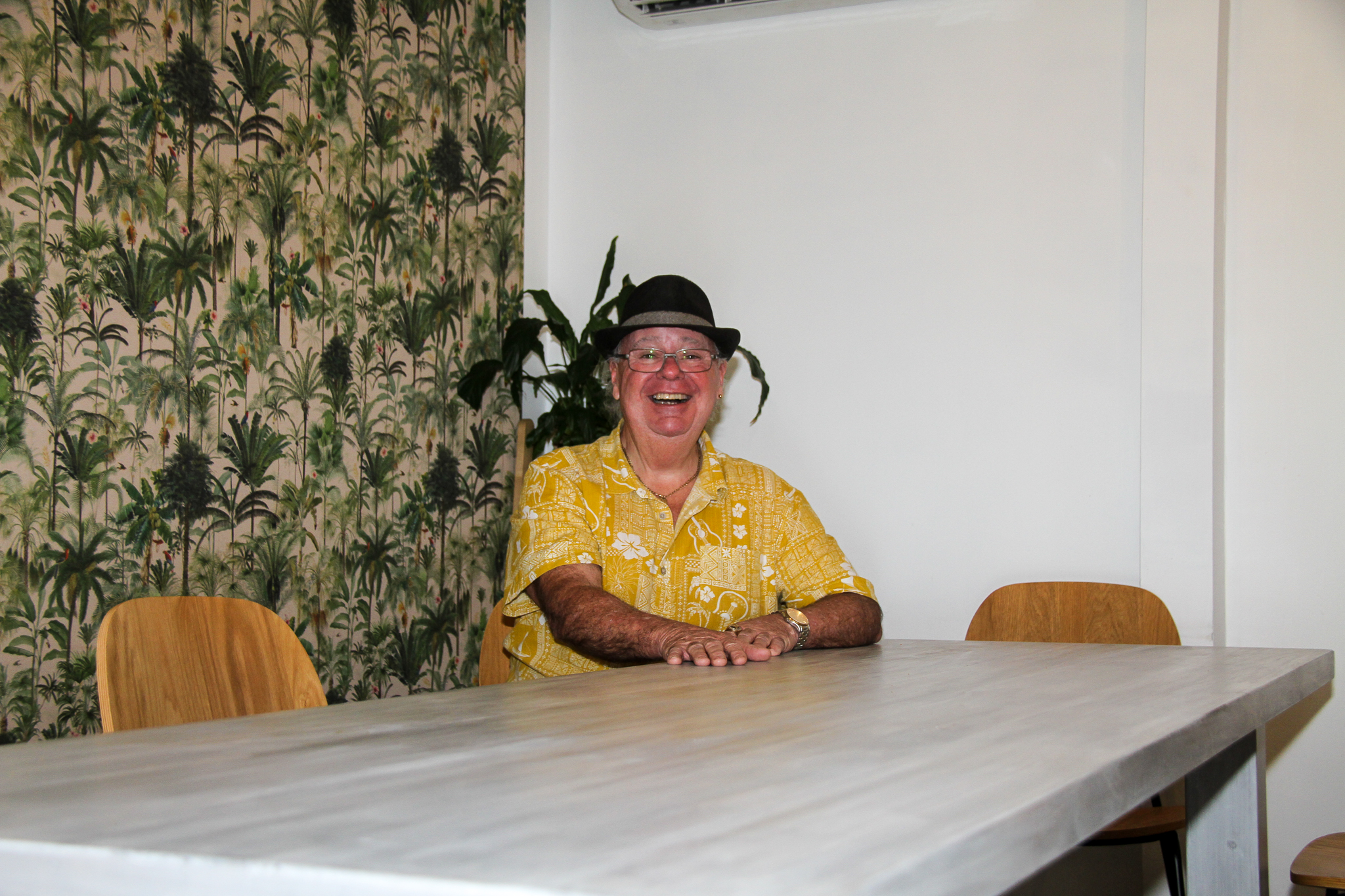 People ask him to make all manner of things. While not a lot of money is made, he loves wood crafting and finds the whole process therapeutic.
Bronco has Emceed, with a microphone in hand at many of our signature events such as the Mary Poppins Festival, the Hervey Bay Seafood Festival, and the Fraser Coast Show, to name but a few. He thoroughly enjoys announcing at events and looks forward to holding the mic at many more.
Bronco and his wife Tanya love living on the Fraser Coast and enjoy all that is on offer in our beautiful region.
You can contact Bronco through his Facebook business pages – Tun A Fun Enterprises. If it is his woodwork that you are interested in, go to R.A.G Slab Furniture by Bronco Jensen on Facebook. Or you can contact him via phone on 0429 912 154.