A couple of months ago, I spent a wonderful afternoon at the Pialba Bowls Club learning about the 'Lest We Forget' – Poppy Project. Afternoon tea was laid out while the poppy making began. Amongst the guests were representatives from council, the Hervey Bay RSL, the Hervey Bay RSL Sub Branch and senior members of the Police Force. All were ready to get their hands dirty and to get creative.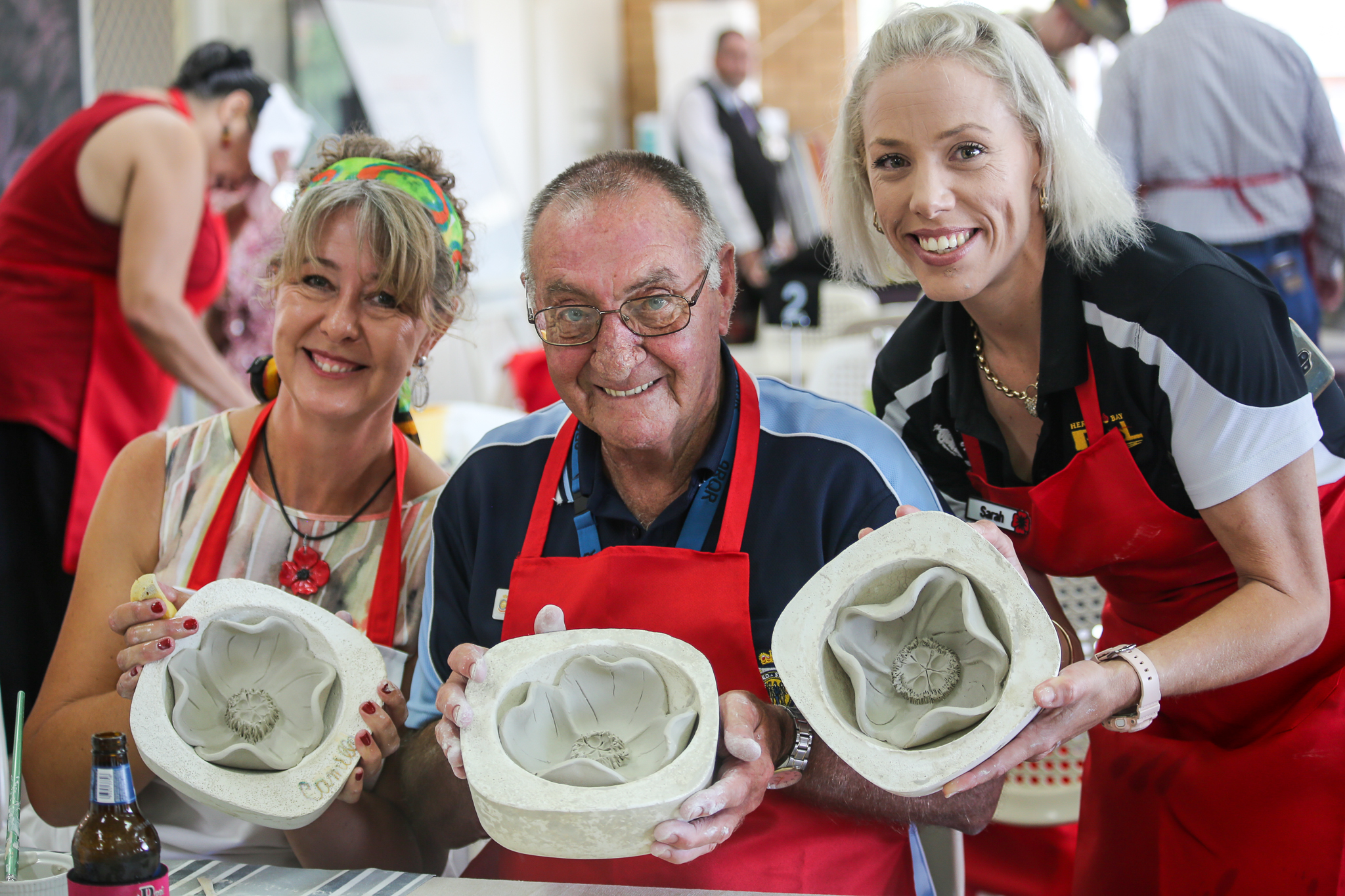 Poppy Project Manager, Fliur-Louise Genevieve, an ex-service member of the Royal Australian Navy, is overseeing a project that will see the creation of 1,443 ceramic Flanders poppies displayed as part of a visual art installation that will appear as part of the Anzac Day service at the Light Horse Memorial, Freedom Park in Hervey Bay 2022. This number represents the total number of names listed on the Light Horse Memorial and the Pialba Cenotaph, with one additional purple poppy in honour of all service animals.
Fliur-Louise says, "In addition, eight local ladies in Hervey Bay – my 'Poppy Artists' – are very dedicated to the project and doing amazing work; each lady has made almost 200 poppies".
The poppies are hand sculpted but can be readily replicated by using templates and moulds.
The project honours all those who serve and the sacrifices they make. Each poppy stands approximately 35cm tall when planted. They will create an impressive display covering more than 50 square metres.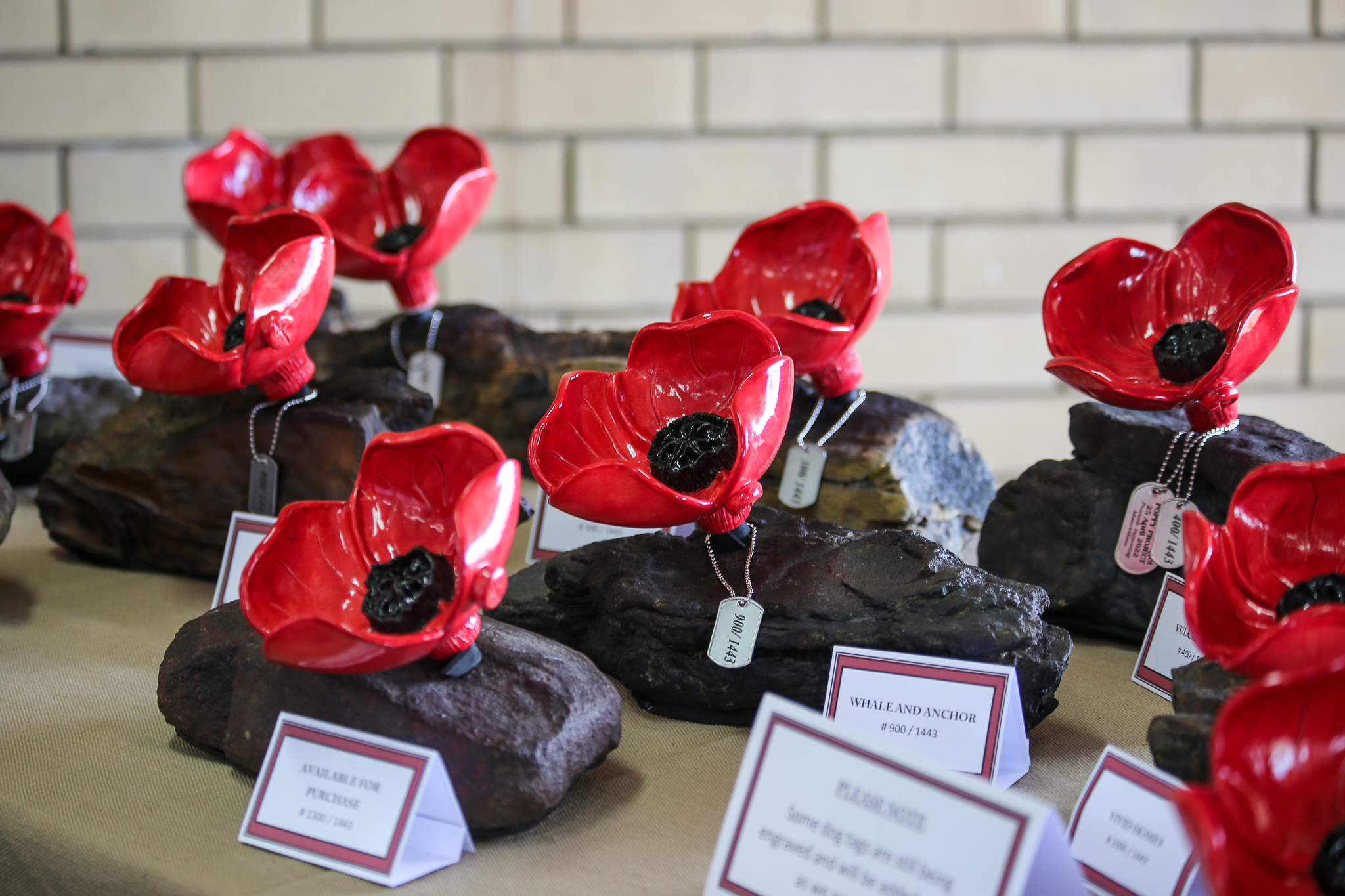 "The project also raises money for the Mates4Mates mental health programs through the sale of the poppies. The revenue raised is expected to be in excess of $45,000, with the exception of 14 mounted poppies which are currently being sold for their numerical value within the collection. The majority of the poppies will be sold for $25 each from the foyer of the RSL on Monday April 11, until sold out.
Poppies are to be pre-purchased prior to the Anzac Day display and can be collected from April 26. Each poppy is one of a limited number, and as such, demand is expected to be significant. So on the first day of sale, only RSL members will be able to purchase these poppies.
Go to the Facebook page – Lest We Forget – Hervey Bay Poppy Project to find out.
Photos by Kim Parnell