-By Kim Parnell-
In March, iconic music artist John Paul Young will be heading to the Fraser Coast. This time the man himself will be showcasing his JPY 50 Years Young – The Anniversary Tour with The Allstar Band. John has done it all, from live theatre, music shows and radio.
At seventy-two, John Paul Young has had a stellar career to date that has spanned fifty years. He is an absolute pleasure to talk to and has a great sense of humour. Our interview is littered throughout with much laughter.
Last year you surprised some school students in Aire by singing Love is in the Air. Tell us a little about that?
The students had just finished a stage production of Strictly Ballroom; the kids were just so alive and full of beans; they were fantastic. It was wonderful to see such a spread of people from all different backgrounds.
It was daunting for me at first because, leaving from Newcastle, the runway was flooded. So, it turned into quite a journey to get there, which involved an early morning departure, hiring cars and hours on the road.
The surprise had been planned for about six months but had been postponed due to covid. So, it was great to see the joy on the student's faces when I joined them on stage.
Love is in the Air is such a popular song that still resonates with many people. Did you ever think it would be a hit?
We were all quietly confident that we had a hit, but we could never have foreseen the longevity of this thing. It's just mind-blowing.
It's turning out to be a perfect pop song. It certainly is as far as I am concerned.
Just after we recorded the song, I took a copy to my mum and dads place out at Fairfield, they were in their mid-fifties at the time, and mum had her best friend over. I put the record on in the middle of the day, so it's not like they were sitting around drinking or anything (laughs). They got up and just started dancing. I just thought, wow, I knew the song appealed to my age group back then because I was only in my late twenties, but to see it have such an impact on people twice that age instantly was really a signpost to what was going to happen.
The '70s were a great time for music. What were the seventies like for you?
I was starting out. The '70s were a crazy time on the music front. I was just going along for the ride. I remember walking through an antique market with my manager when he spied a sailor's suit that he wanted me to try on. So, I did. I didn't question it, I just put the bloody thing on, and he liked it. The next thing I know, I am wearing it on TV, and the rest is history.
I don't think we knew what we were doing, we were just riding a wave, and we were all basically at the right place at the right time. Nowadays, there is no clarity in music anymore. Everybody's just so pigeonholed. At least back in those days, you turned on the radio, and you heard 48 different kinds of music on one radio station, that will never happen again".
Tell us a little bit about your time on Countdown?
I became the unofficial co-presenter alongside Molly Meldrum. I am glad we didn't realise how big it was at the time. I think I would have been absolutely petrified if I had fully realised the show's impact back then.
We were just going through the motions and having a good time.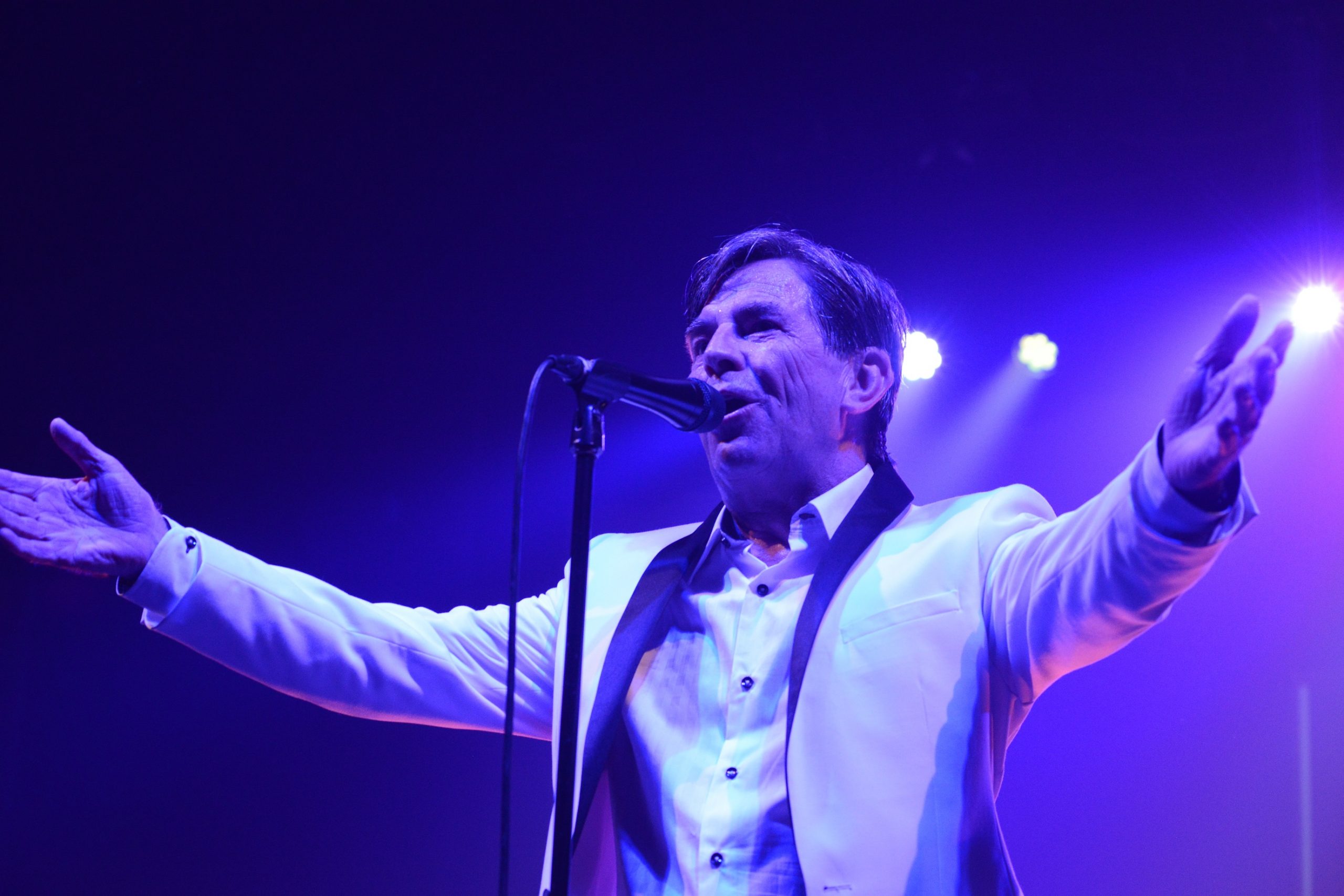 How have you managed to stay positive throughout Covid?
That is a good question; I think my age helps. Having basically been through the lion's share of tough times as everybody does. I have also had a lot of good times. Both my kids are long gone, so it is just me and my wife, Lynette. We are quite calmly comfortable, and I don't live high off the hog; I live a very basic life. There isn't really much pressure. The only pressure is the covid. There is no pressure to go and earn money. I would be able to survive if I never earned another penny, so I am ok.
I think a lot of that has to do with my background because I come from a very austere background in Glasgow, so I know how tough things can get for people because I have lived it. Hopefully, it will never get that bad again. From my perspective, its tough times, but we just have to wait them out. The hardest thing is not knowing. The uncertainty gets me because I, like many others, like to be in control. With Covid, you can't be in control because nobody knows what's going on. You just have to wait for the sun to shine again. Hopefully, it won't be too long.
What do you enjoy doing in your downtime?
I have been doing stuff around the house that I have been meaning to do for thirty years, and there is plenty to do. I have half an acre of ground and am at Lake Macquarie, Newcastle. It is just getting the motivation; sometimes, that's not fantastic (laughs).
I have been spending a lot of time in the kitchen. I am the cook at home, so that is great fun. I enjoy being in the kitchen, but I sample too much of my own product. That's the problem. (Laughs).
With Valentine's Day coming up, do you have any love tips for our readers?
Change the date to one of your choosing from time to time, surprise each other. Change things up, do things differently (Laughs).
I have been with my wife Lynette for five decades now. Sometimes, you just have to hunker down with relationships. You've just got to realise that whatever you are feeling now, especially if it's bad, it won't be forever, and over time things do improve. Meditation and yoga can help too.
My wife Lynette and I are best friends. Humour is everything. We make each other laugh. I am never happier than when I hear Lynette laugh, that's it for me, and she makes me laugh a lot. She has a wicked, horrible sense of humour.
Have you ever been to the Fraser Coast before?
I have been to the Fraser Coast many times. Once we actually had some leisure time, I remember we were on the Fighting Whiting. Most of the band went over to Fraser Island, and we didn't go. We went fishing instead—I wish we had gone to the island as I still haven't been. I love the whole thought of Island hopping; it would be marvellous. One day!
What is it like to be a roadie?
The road crew work very hard setting each gig up and ensuring that everything is in working order before the band and I arrive, sometime in the late afternoon. The road crew work long hours and get little sleep as they set up and pull down at each location, so it can be a bit of a grind.
You know, I only see the road crew at the gigs. I rarely see them back at the hotel because they are too buggered!
There are no wild parties anymore, but my band and I refuse to believe that we are in our seventies. We find it very hard to act our age. My long-term keyboard player, "The Pig" Morgan, has just turned eighty.
We do sit up for a bit. These days we give ourselves a curfew, though. We certainly didn't have one in our younger years," said John.
What can people expect when they come to your show at the Brolga?
JPY 50 Years Young – The Anniversary Tour will take you on a journey about my life with songs and stories from Glasgow, Scotland, to the shores of Australia and around the world. You will get a glimpse of what my life was like back then, about being in a band, finally getting to record and my involvement with George Young and Harry Vanda.
I haven't actually done the show yet, so hopefully, it will all come together!
Sadly, there have been some changes to The Allstar Band. Our long-standing bass player Ronnie "Rockwell T James" Peel, passed away just over a year ago, which was a significant loss for us as we were all together for forty-five years. We also had to replace our guitarist. Funnily enough, the guy who has replaced him is Lloyd Vincent; he was with the band back in the mid-eighties. It is marvellous to still have such structure in the band.
JPY 50 Years Young – The Anniversary Tour
March 27
From 8 pm
Brolga Theatre Convention Centre, Maryborough