The Fraser Coast will have an influx of visitors this weekend with the region hosting an exhibition game involving an elite football team, a three-day endurance triathlon and a garden showcase.
Fraser Coast Mayor George Seymour said Council was working hard to attract major events and support community events as bringing in more visitors delivers benefits to local businesses.
"The Fraser Coast has hosted multiple state sporting events this year including a school AFL championship, an elite Queensland rugby league game and a schoolboys rugby tournament, to name just a few examples," he said.
"This week the Brisbane Roar Football Club are coming back to the region for a training camp and a pre-season free exhibition game against a Wide Bay All-Stars team on Saturday afternoon (27 August) at the Fraser Coast Sports and Recreation Precinct in Nikenbah.
"Previous games have attracted more than 3000 spectators as it is a chance to see some of the best footballers in the country in action, so we expect this weekend's game to be popular too.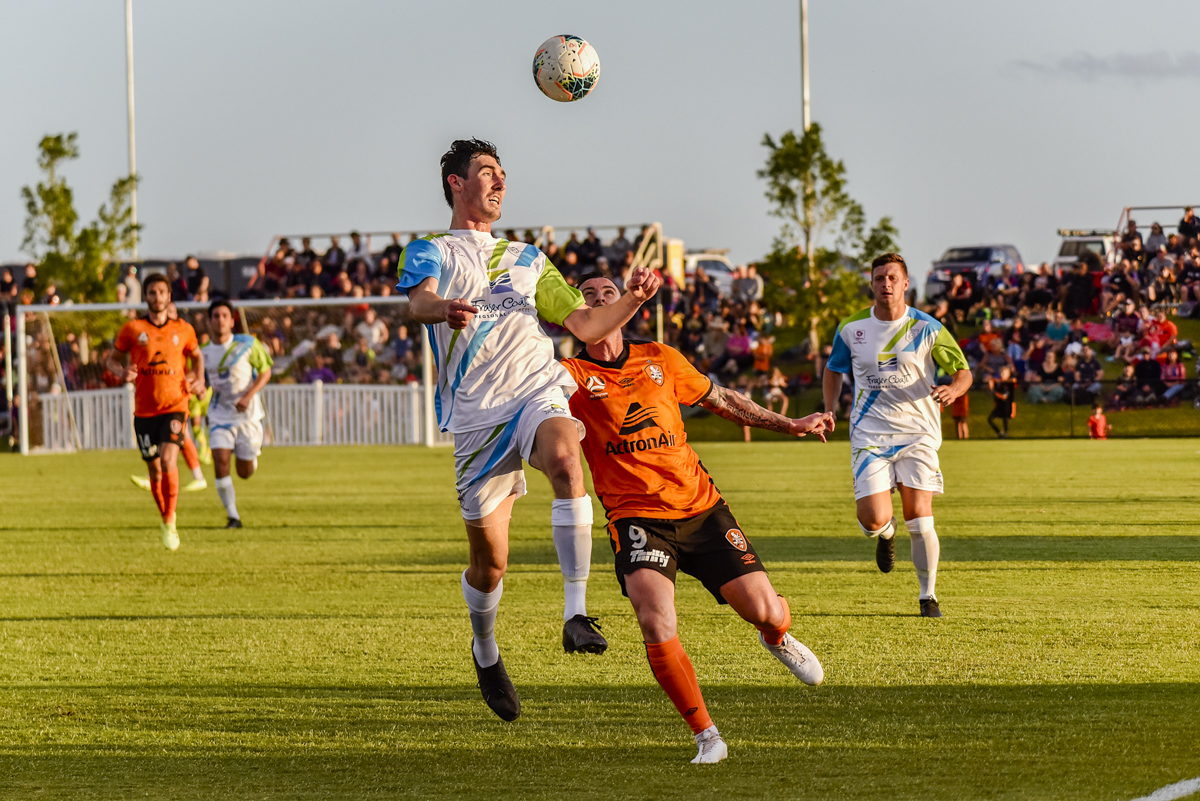 "Training sessions at the Sports Precinct on Wednesday (24 August) and Thursday (25 August) will be open to the public from 4.30pm with opportunities to meet the players for signatures and photos."
Cr Seymour said the Ultra 355 endurance triathlon – which includes a five km swim leg, a 300 km bike leg and a 50 km run leg – was being held in Hervey Bay from 27 to 29 August.
"The Fraser Coast is fast becoming a premier triathlon destination with the Ultra 355 this week to be followed by the National Schools Triathlon in September and the Hervey Bay 100 in November," he said.
"Events like these provide a great boost to our local economy as it means people staying with our local accommodation providers, visiting our local restaurants and cafes, and checking out our local tourist attractions."
Local residents are advised there will be temporary road closures in place for the Ultra 355 Australia Triathlon, with more details available here – https://ultra355.com/australia/
Cr Seymour said Maryborough Open Gardens was on this weekend, showcasing 15 of the best gardens in and around Maryborough.
"We are very grateful to those who open their gardens for the community to enjoy, be inspired and share the love of gardening," he said.
"The gardens are so varied so there will be something to please seasoned and aspiring gardeners and those that simply appreciate gardens. Entry is free with some gardens having fund raising events including plant sales and refreshments."
Town Gardens are open on Saturday 27 August with Country Gardens open on Sunday 28 August. More information is available here – https://maryboroughopengardens.net/
Maryborough Open Gardens is a community-led, Council-sponsored event which was crowned the winner of the Events and Events Management category in the 2021 Fraser Coast Business and Tourism Awards.
Article and photos supplied by the Fraser Coast Regional Council