– By Kim Parnell –
The Walk to Remember provides those that have experienced the grief of pregnancy and infant loss – as a bereaved parent, sibling, uncle, aunt, grandparent, or friend, the opportunity to remember and publicly acknowledge their much-loved babies who are 'gone from our arms but forever in our hearts'.
The event will take place on Saturday, October 15, on Pregnancy and Infant Loss Remembrance Day at the Hervey Bay Neighbourhood Centre from 9am to 11.30am.
Event Organisers Angie Price and Kristy Barbour have joined forces through a shared experience that no person should ever have to experience.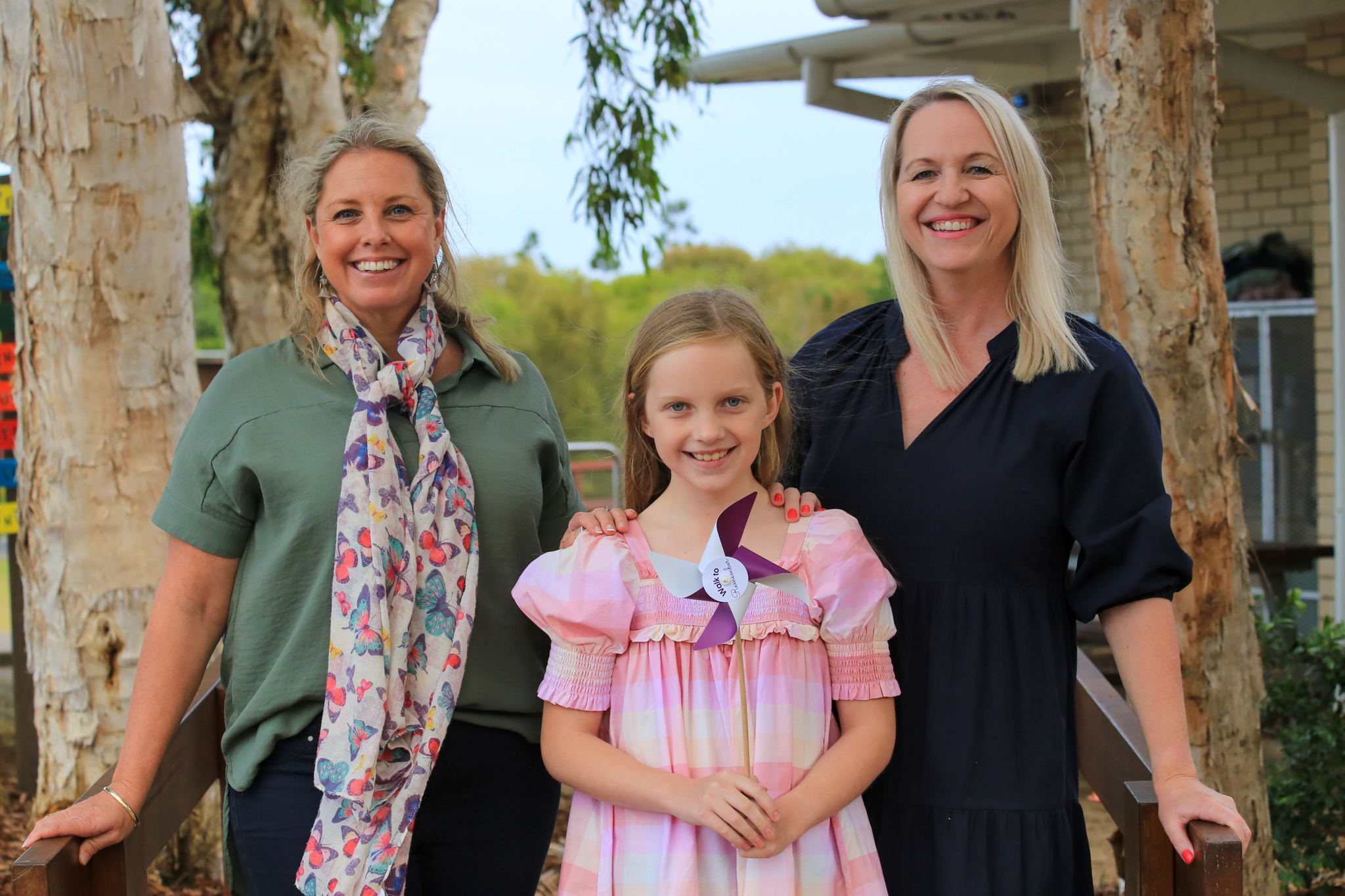 Angie's Story
My main reason for helping to coordinate The Walk to Remember is for my daughter. She is a sunrise baby – the surviving twin of a baby who dies in the womb. She especially struggles to process her grief, and I am hoping the walk will bring comfort to us all as a family by publicly honouring her sister.
I still find it hard to open up and talk about my experience of giving birth to two babies but only being able to bring one home. However, I find the more I share, it encourages others to share their stories of loss. Even though our experiences are different, we are able to understand the sadness of each other's grief and loss.
By bringing this event to the Fraser Coast, I hope it encourages families to feel more supported and comfortable to share their story knowing they are not alone and surrounded by love.
Kristy's Story
I first became involved with the Walk to Remember back in 2013 on the Sunshine Coast, a year after the loss of my first son. My partner and I went along, not knowing what to expect. However, we faced the unknown, once again, together, and we were so glad we went. Yes, it was an emotional day for us and for everyone; however, we met some beautiful people who were also grieving their little ones. It was an unusual sense of unity with strangers. Some of those people we met on that day, we are still friends with now. It was a timely reminder that everyone there has a story – their own story.
Sadly, I have experienced two stillborn births as well as a number of different losses, and unfortunately, I have no living children – however, I do have my two fur babies, Max and Molly, who help me get through my hard days.
In 2012, my first son 'Squirt' was delivered at 19.5 weeks, after an 8 hour medically induced labour, due to an unfortunate medical reason.
Then in 2015, my heart broke again. My second son, Hugh Alexander Holzheimer arrived into this world 'sleeping' at 21 weeks, after another 8 hour labour. The reality of leaving the hospital again without my baby nearly broke me – thank goodness for the support of my partner, my family, my friends, SANDS and counselling.
Then in 2017 my partner and I went for our 8 week scan, to be told we, unfortunately, had an ectopic pregnancy, when I was rushed into surgery to have my ruptured fallopian tube removed.
Then in 2019, we went for our exciting 8 week scan to witness no heartbeat – which resulted in another visit to the hospital to leave without my baby.
Last year after our relationship dissolved, I decided it was my last attempt to become a mum, I underwent a round of IVF, however unfortunately it was unsuccessful too. Sadly, my dream to be a Mum over the last 10 years, has proven to be an extremely emotional and heartbreaking journey for me, my family and those who are close to me. However, I truly hope that I can help other families navigate these difficult waters, through being one of the coordinators of this year's first Fraser Coast Walk to Remember being held here in Hervey Bay.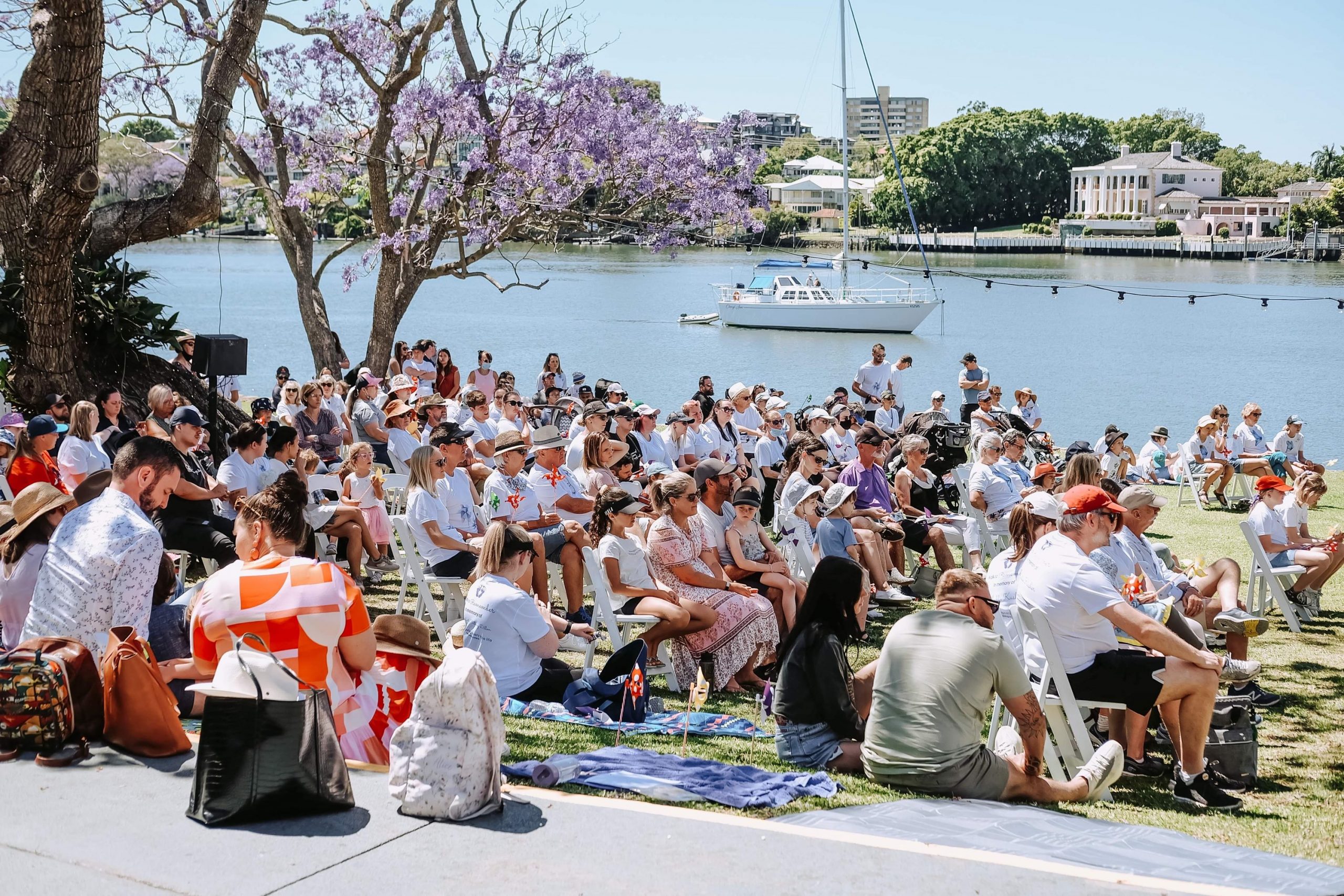 About the event:
The walk will be a family-friendly event that will include a short remembrance service where you can say our babies' names or light a candle in their honour, followed by the symbolic walk. Tea and coffee will be on offer to give you a chance to have a chat with other families. Please feel free to bring your own snacks and drinks. There will be live music performed by the local band BOBKATZ and a raffle on the day. As part of the registration, all participants will receive a pinwheel to raise in the air during the walk.
For any family who is unable to attend in person, a national virtual event will also be available. Families can register at http://tix.yt/2022virtualwtr.
The Walk to Remember is a long-running annual event in the Sands and now Red Nose community.
A small participation fee applies for the walk. To register for the Fraser Coast Walk to Remember event, go to http://tix.yt/frasercoastwtr.
For immediate support, call the Red Nose Australia 24/7 bereavement support line on 1300 308 307.
Angie and Kristy would like to thank:
The What's on Fraser Coast Magazine, Councillor Daniel Sanderson, Fraser Coast Mates, The BOBKATZ, Estee Lauder, House of Holabox, Simple Solutions, and our volunteers for their contribution to making this day happen.