By Kim Parnell
Chef Matt Golinski is a familiar face at the Relish Food & Wine Festival as he cooks up a storm during his popular cooking demonstrations. The smells and the flavours waft throughout the crowd enticingly to draw the people in. It was great to chat with Matt about food and the upcoming festival.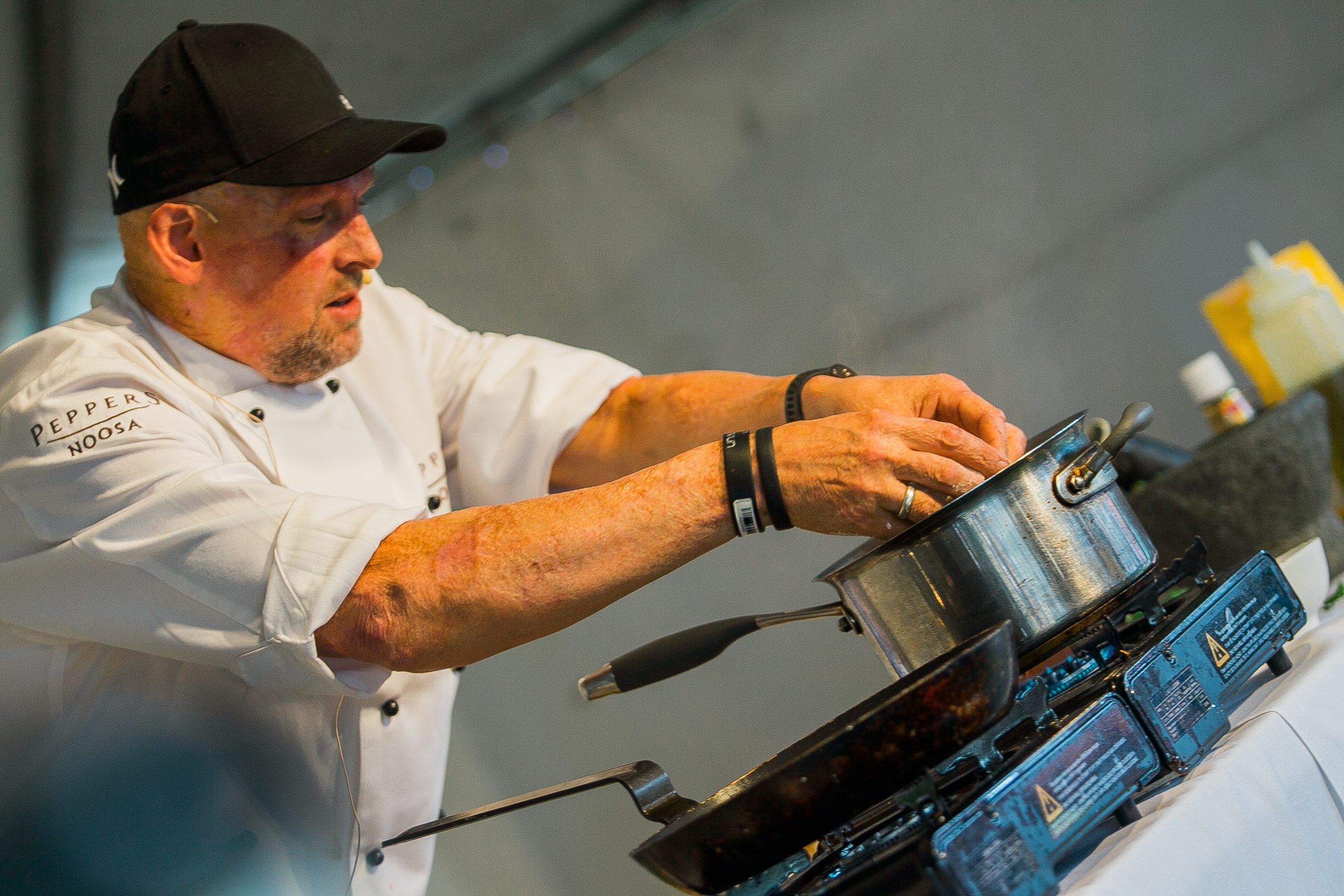 Tell us a little about your time on the show Ready Steady Cook. Do you still get recognised?
All the time. People are still watching it on YouTube. So, it is still out there, and people still remember it. It was a fantastic show to do, and it was a fun part of my life. We all became good friends and have kept in touch. The show forged some strong relationships between some of us chefs.
What do you enjoy the most when doing cooking demonstrations?
Cooking demonstrations are the easiest part. When catering a dinner for 300 people in a paddock somewhere, that is the challenging part. I love doing cooking demonstrations. Before I go to a festival to cook, I always do a little research to see who the local producers are and who will be having a stall at the event. I then contact them to see whether I can utilise their products in my cooking demonstrations. To me, that is the idea behind having a chef doing the demonstrations – to promote the various producers and their products and to make the public aware of what is grown in the region. The public is coming to a food festival for a food experience. If you can get the people to try the products produced locally, they get that experience. The event is then successful for all involved and connects the people and the producers within our region.
What springs to mind when thinking of our local products and producers in the region?
Here in Southeast Queensland, there is so much on offer. You could almost name any product, and it is grown here. We have a great seafood, cattle, and livestock industry. We have great egg and dairy producers too. There is so much diversity in this region, The quality, availability, and accessibility are really impressive.
Are you the cook at home?
Absolutely. I may be a freak of nature, but I can do a twelve-hour day and still come home and be more than happy to make dinner for myself and my family. I enjoy it.
I love eating everything, so I don't really have a favourite, but we eat fairly healthy and simple at home whereas at work I don't. So, at home, I eat a lot of brown rice, Kinchi (Korean fermented cabbage), and fish.
What inspires you to keep cooking?
Where do I start? One of the best things about being a chef is that you have to be creative every step of the way. The more you are exposed to new and interesting ingredients, the more creative you can be. There is always someone out here doing something interesting. Last month, I did a demo with black garlic grown in Nanango and oyster mushrooms grown in shipping containers in Kin Kin. I get my produce and products direct from the producers I have built up a relationship with. I regard them as my friends. Having that connection to where the food I use comes from and being constantly challenged to create new and exciting things for people to experience is what keeps me passionate about what I do.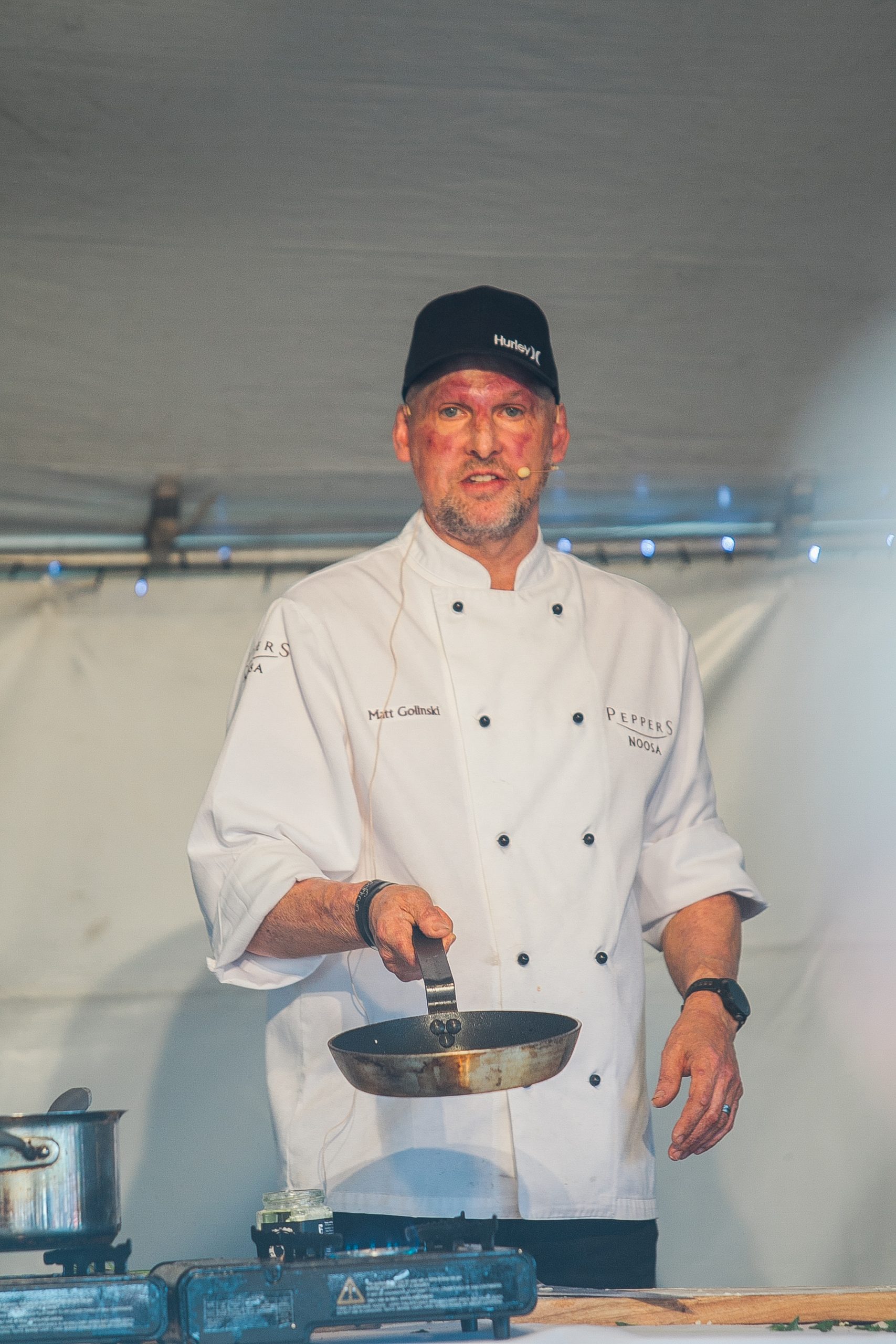 How much are you looking forward to returning to the Fraser Coast and Relish?
I love the Relish Food & Wine Festival. I don't usually approach festivals asking if they would like me to appear, but with Relish, I always contact them and say hey. It is one of my favourite festivals that I always look forward to each year and love being a part of it.
Relish is a great, chilled-out festival that usually draws a massive crowd. Everyone has a really good time, and it is such a beautiful setting.
My girls love Hervey Bay. It is a weekend away for them. My missus is an avid op shop queen, and Hervey Bay is the capital of op shops, so even though I will be working, I know they will still have a great time.
I think that event organisers are starting to feel a little more confident that they can organise a big event and that it will actually go ahead. People are really wanting to get out, eat, drink and enjoy the experience. It is really nice to see.
To find out more or to book tickets, sessions or demonstrations, go to www.relishfrasercoast.com.au.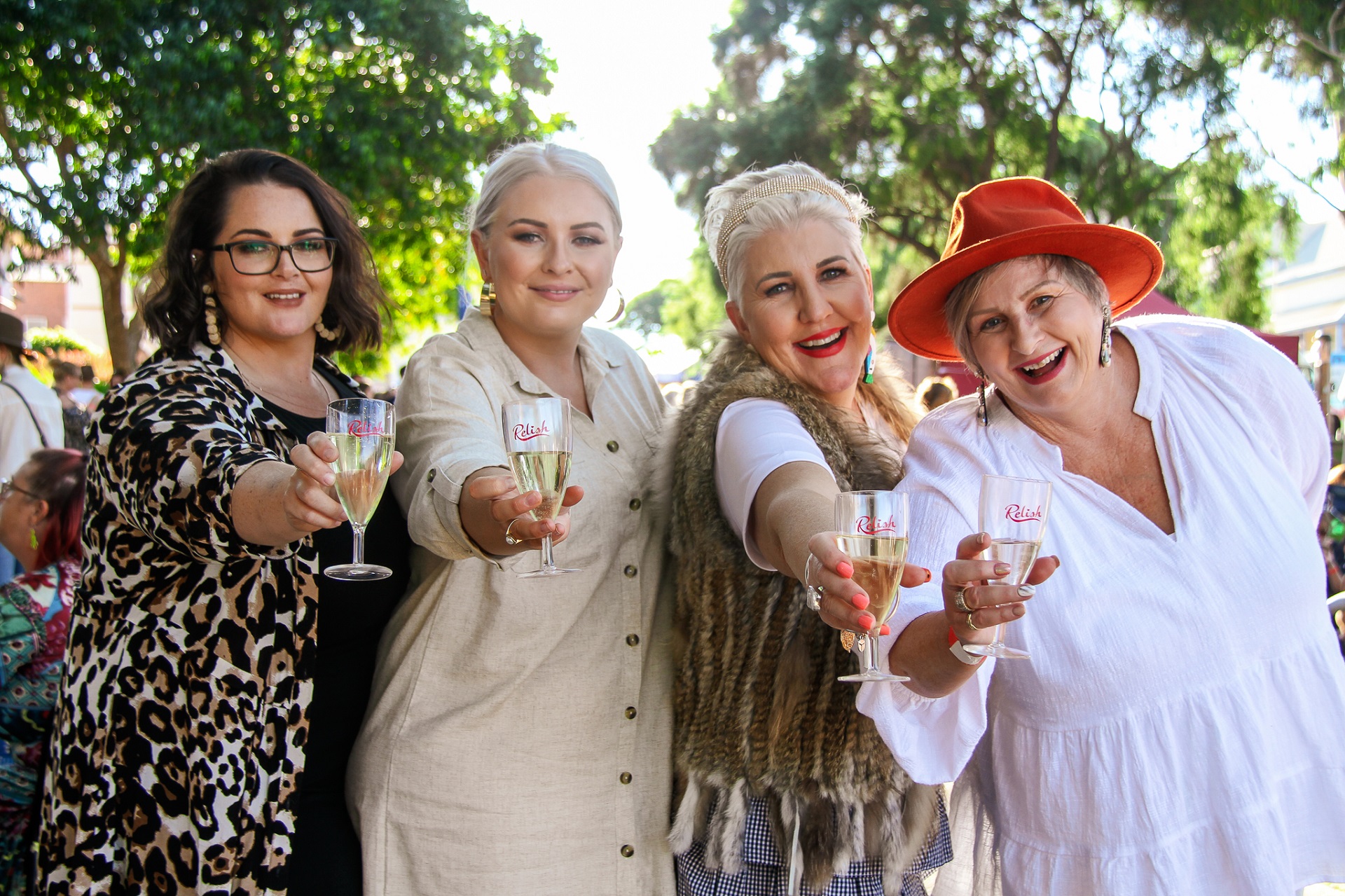 Cover photo by What's On Fraser Coast