Fraser Coast residents are being encouraged to nominate local unsung heroes and high achievers from all walks of life for the 2024 Australia Day Awards.
Deputy Mayor Denis Chapman said nominations were open now, and there was a range of different award categories to recognise outstanding individuals and organisations, including sports, arts and culture, STEM, community groups and volunteers.
"If you know someone in our local community who has gone above and beyond, then nominate them for a Fraser Coast Australia Day Award," he said.
"Nominating someone for an Australia Day Award is a way of acknowledging and celebrating their contributions and achievements to make our community a better place.
"Our current Fraser Coast Australia Day Young Citizen of the Year Emmily Lingard is a shining example of this.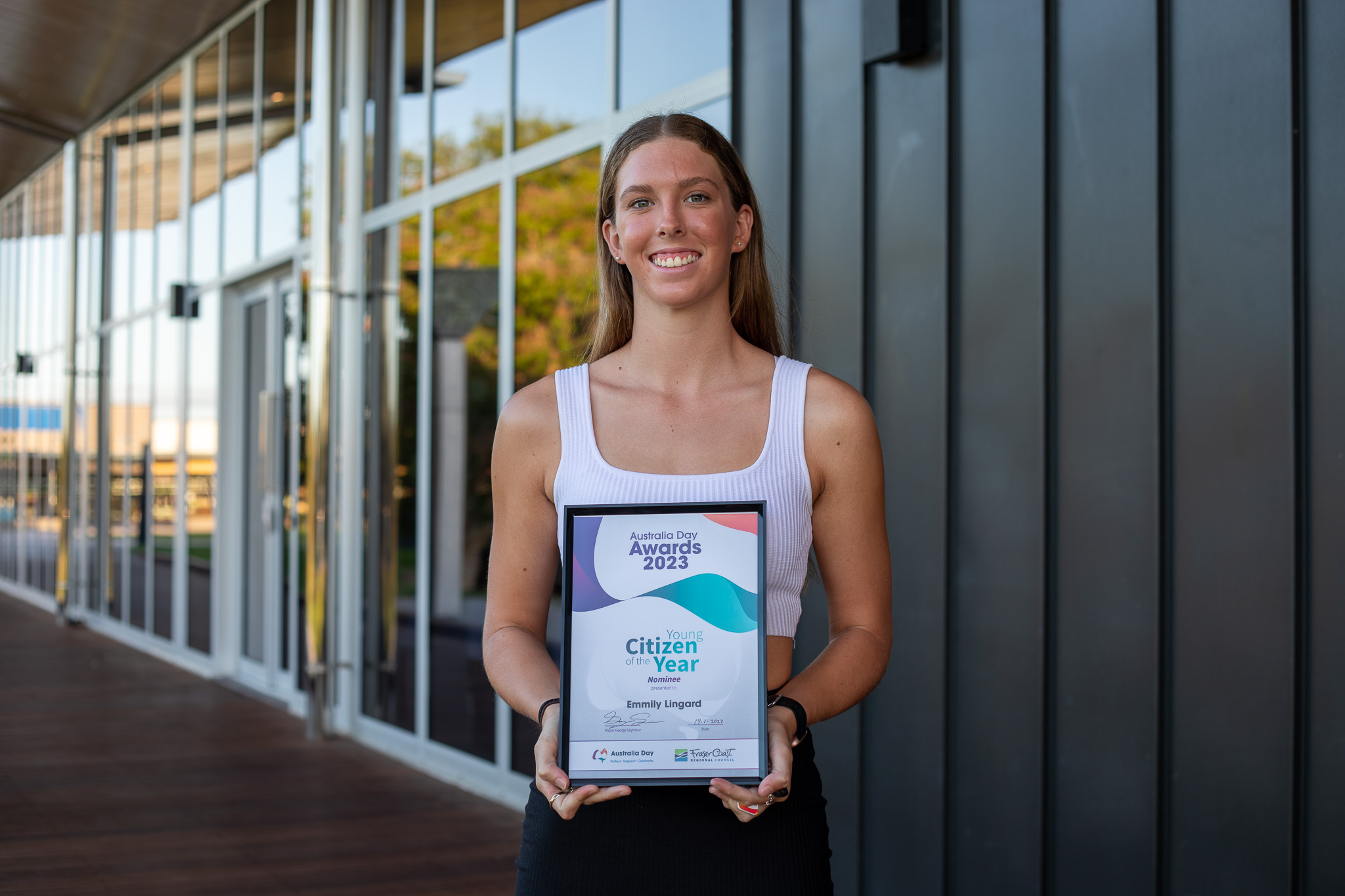 "Emmily represented the Hervey Bay district in seven sports and was a Wide Bay representative in four sports. She mentored young children at the surf club and swim club, and also volunteered and worked as a support worker for children with disabilities.
"I urge members of the many community groups, sporting clubs and service organisations throughout the Fraser Coast to consider nominating someone for a 2024 Australia Day Award.
"A nomination is a great way to say thank you to someone who tirelessly serves our community or to celebrate a star in their chosen field."
Nominations are open now and can be filled in online at www.frasercoast.qld.gov.au/australia-day
2024 Australia Day Award categories include:

Citizen of the Year
Young Citizen of the Year
Sportsperson of the Year
Young Sportsperson of the Year
Cultural Award of the Year
Young Cultural Award of the Year
Volunteer of the Year
Young Volunteer of the Year
STEM Award of the Year
Young STEM Award of the Year
Community Project of the Year
Community Group or Organisation of the Year
Nominations close on Friday 24 November 2023.
A nominees recognition ceremony will be held at the Hervey Bay Regional Gallery on Friday 19 January 2024 with the Australia Day Awards Presentation occurring at the Brolga Theatre on Friday 26 January 2024.
Details of the 2023 Australia Day Award nominees and recipients are also available at www.frasercoast.qld.gov.au/australia-day
Article and images supplied by Fraser Coast Regional Council